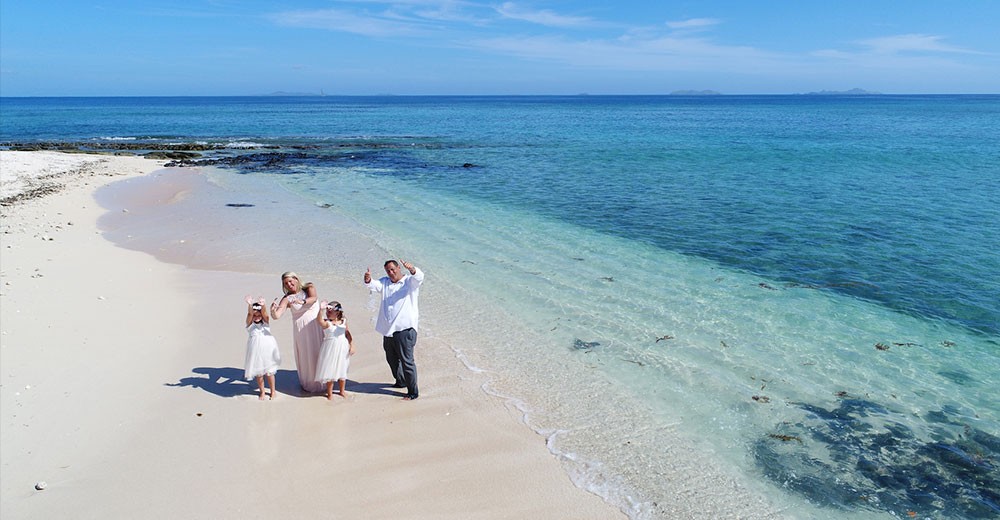 Specialise and Be Successful
Today we sit down with Belinda, a successful Personal Travel Manager based in NSW who joined TravelMangers three years ago.
We're going to hear how she achieved massive success through following her passion in travel and turning her focus to specialising in booking holidays in a particular region.
Take it away Belinda…
What motivated you to take the leap to build your own travel business?
My love for travel, my love for Fiji and my love for my Family. I needed an opportunity that was going to give me a good work/life balance and TravelManagers is perfect for this. I choose my hours to fit in with my clients, my kids and school. I also have the flexibility to work on the run and be truly mobile.
You have built a successful business specialising on a particular region. Tell us how having a specialty market works for you?
My passion is Fiji. I have personally travelled there over 50 times. My background prior to TravelManagers was working for a South Pacific wholesaler. When I joined TravelManagers I wanted to do what I loved, so I started to self-promote myself as a Fiji Specialist. It works for me as I know the destination so well. I have spent over 20 years building up relationships with the resorts and suppliers. I know that for every booking I make to Fiji my clients will be treated as VIPs.
What are your top 3 destinations you are passionate about? How often have you visited and why do you love them?
Fiji: I love the people in Fiji, I love that it's 4hrs from Sydney, I love that it is safe to visit and very safe for my children. Everyone speaks English.  And let's face it, the destination is so naturally beautiful. The Fijian People have been voted time and time again the world's friendliest people. What's not to love?
Samoa: Samoa is a real untouched jewel of the South pacific. The island is incredible, with so many natural sites. The Samoan people are lovely and have so much history to share.  The Culture in Samoa is amazing.
Cook Islands: These islands are so stunningly beautiful. The Polynesian people are warm and friendly – learn about their culture, it's fascinating. This destination is really safe with nothing taller than a coconut tree on the island and I truly believe that Aitutaki is the world's most amazing lagoon.
After these three, I basically love anywhere in the South Pacific! I've been to Fiji, Cook Islands, Samoa, Tahiti, Tonga, Vanuatu, New Caledonia, Niue, Norfolk Island and Hawaii multiple times each.
What drives your passion for owning your own travel business?
I get to do something I enjoy every day and sell a destination that I am passionate about. I love helping people book holidays and create life-long memories with their loved ones. A holiday is good for the soul.
How does being a personal travel manager allow you to juggle family life & career?
My family are my all. They come first no matter what. I am glad that my husband, and now our kids, share my passion for Fiji. It is also their favorite place to visit. I work because I love what I do, my career is all about what will work for me and my family. Can I still do the school drop offs and pick-ups? Can I do the after-school activities and play dates? Can I be around in the school holidays to take my kids places and do things with them? With all the  support offered by the various departments at TravelManagers, I have the complete flexibility to pick and choose my hours.
Let's talk about growing your business. What are your secrets to being a successful Personal Travel Manager?
A true magican never shares all her secrets, so I can't share them all, however social media is definitely something to embrace. I find that photos sell holidays and spark a lot of conversations. I believe having a good work-life balance is also a sign of being successful.
What do you love about TravelManagers and the support they give you?
We are one big happy family. There is so much love and support from the National Partnership Office, the suppliers and the network of personal travel managers. With so many in easy reach I am never alone, someone is always willing to give you a hand or share their wisdom and advice.
Lastly, what is your advice for someone thinking of making the move to TravelManagers to become a business owner with a specialty market business?
Do it! Don't hesitate to take the leap as you won't look back. Understandably, it may be nerve-racking venturing out on your own and that's why having a large support network and people with answers to any problem will ensure you are a success. But joining TravelManagers was the best decision I've ever made!