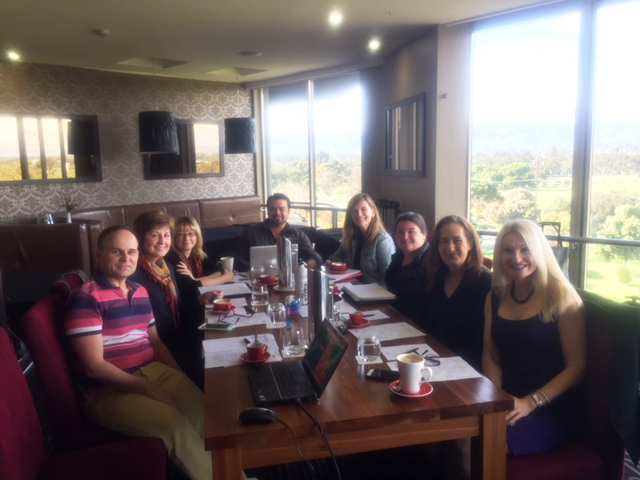 TravelManagers Focus on Luxury and Experiential Travel Training
TravelManagers is a company who truly value their personal travel managers (PTMs). With a commitment to personal development and training highly evident, TravelManagers recently combined corporate training with a luxury and experiential focused workshop with the view to further equip its PTMs to benefit from the current increase in leisure travel.
Ensemble Travel Group, TravelManagers' North American-based partner supplier with a wide portfolio of global luxury and experiential travel products including adventure activities and customised cultural vacations, was invited to jointly conduct PTM workshops across Sydney, Melbourne, Adelaide and Brisbane.
"A consequence of being a part of an enhanced global presence, our PTMs now have access to an increased range of luxury resorts villas and apartments, hosted cruise options, on-location destination management companies and unique specialty programmes around the world. We have the opportunity to leverage benefits achieved through higher sales volumes so it's a real win-win for clients and PTMs," says Michael Gazal, TravelManagers' Executive General Manager.
Gazal further highlights the company's continual commitment to adding value to its personal travel manager network.
"Ensemble expands the opportunity for our PTMs to tailor-make expertly designed and bespoke luxury holiday experiences that cater to each client's individual requirements. We know this is what their high value clients are looking for, so the opportunity to have face to face training from the experts in the global luxury and experiential holiday market, further strengthens TravelManagers' position as Australia's premium travel network."
The combination of Ensemble's luxury and experiential focus and corporate training was three-fold.
"The motivation of the workshop was to inspire corporate focused PTMs by showcasing the benefits and opportunities Ensemble's product provides their high value clients, enhance product knowledge and share corporate best practices. For the non-corporate PTM attendees, to be enthused to take up corporate business.  We are pleased to say the training was well received as it equipped all participants with knowledge of quality product for those business travellers wanting to incorporate some leisure elements into their travel plans" says Simon Alcaraz, TravelManagers' NPO-based Ensemble Product Coordinator.
For PTM Beverley Fitzsimons representative for Oakleigh South in Victoria, the training was a hugely invaluable.
"It was such a beneficial day, I learnt so much about the products and have come back to work renewed with excitement and motivation to provide my clients with out of the box and innovative travel solutions."
Ensemble's Sydney based Director of Sales & Marketing Katy Muyt is also thrilled with the success of its inaugural travel workshops with TravelManagers.
"Ensemble offers such a wide range of unique and tailor-made products and experiences and although we provide regular electronic product updates and do webinars on various products, we find there is nothing more effective than face to face training, which sparks collective learning and interaction through dedicated workshops."
With such overwhelming positive feedback from the inaugural workshops, TravelManagers is already in conversations with plans for further Ensemble workshops in 2018.