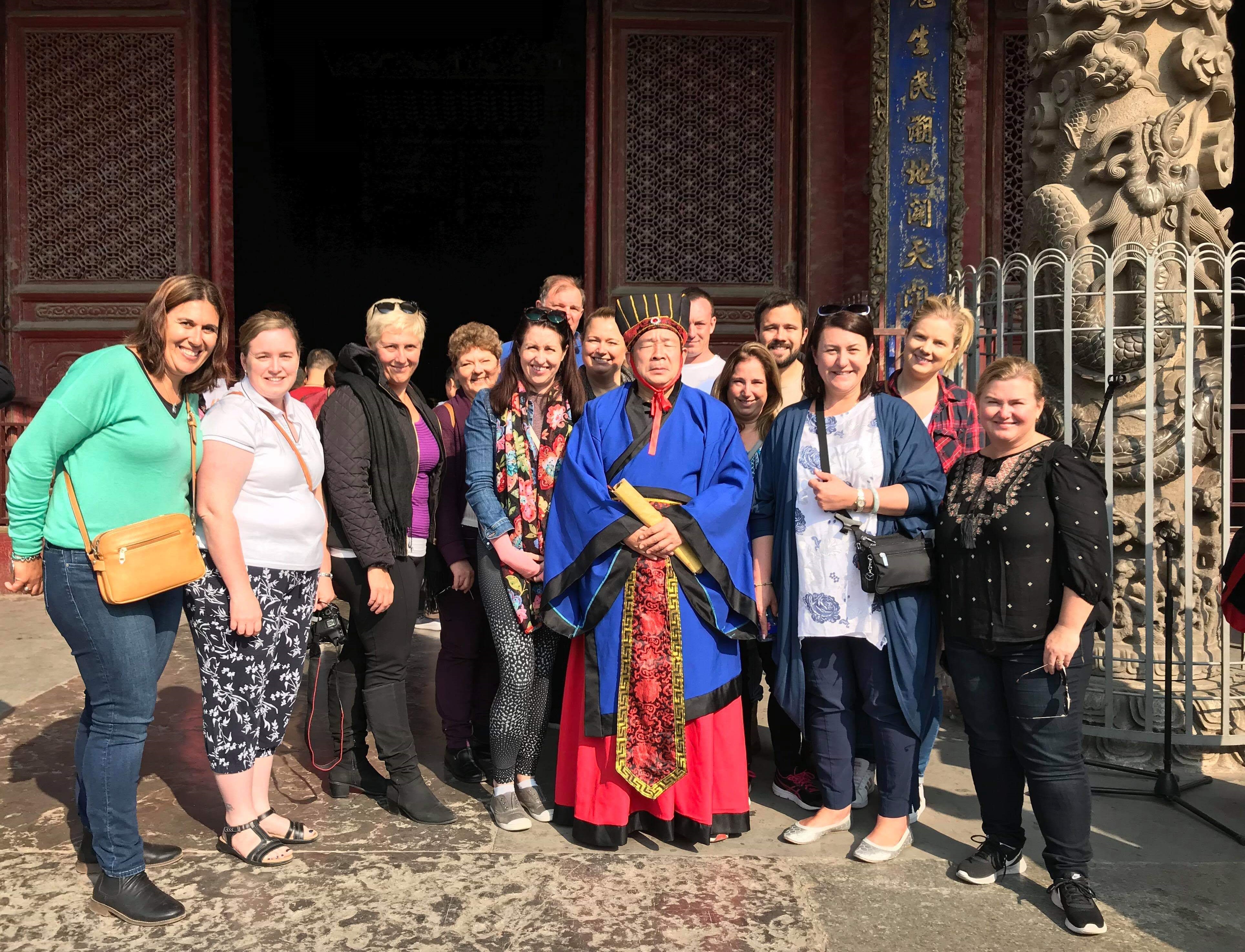 Personal Travel Managers Experience Fine China
TravelManagers' personal travel managers are renowned for their extensive travel experience – with an average of twenty years' industry experience and a healthy addiction to travelling themselves, for many there are few parts of the globe they are not familiar with.  However, always happy to further extend their knowledge, twelve PTMs from around Australia eagerly signed up for a twelve-day famil to China, hosted by China Travel Service and flying with Air China.
Although the famil itinerary began in Beijing and ended in Shanghai and included quintessential Chinese experiences such as climbing a section of the Great Wall, visiting a silk-spinning mill and taking a night cruise in Shanghai, the focus was on leaving behind the larger cities and exploring China's Shandong province.
"Our experiences, especially in places not usually visited by Western tourists such as Qingdao and Qufu, were amazing," reports Kellie Marshall-Milton, who is TravelManagers' representative for Coleraine, VIC.  "The weather was perfect, the streets were so clean and often lined with gardens or trees on both sides and up the middle, there was space for everyone on the streets, and the people, despite the massive language barrier, were so friendly and happy."
After visiting key Beijing sites including the Great Wall, a jade-carving factory and the Olympic stadiums, the group headed southeast to the seaport city of Weihai, where they encountered the first of many unique highlights: visiting a Seagrass Tribe whose houses are constructed using seaweed for their roofs, and dining at a local restaurant in which they were the first group of westerners to have visited.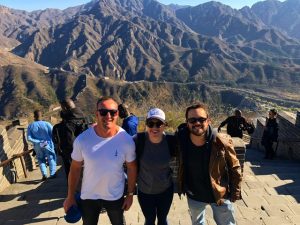 "Everywhere we went, the meals were served banquet-style, which meant there was always something suitable for even the least adventurous of diners," says PTM Kate Bevan.  "You should be prepared for some new culinary delights – no one wanted to try the donkey or pigs' hoofs, but even the vegan in our group was always well catered-for."
Bevan, who is representative for Croydon, VIC, went on the famil with few preconceived ideas about what to expect, and says she was surprised and delighted by how much she enjoyed her time in China, a view shared by her fellow famil participants.
Cassandra Zayonce, representative for Holland Park West, QLD, agrees that she had no idea what to expect before she went.
"China was very different to what I expected – it was clean, organised and green.  I really enjoyed myself and think it has a lot to offer Australian tourists."
Zayonce also recommends travelling with a local tour guide as they did, explaining that it was much easier to get around the language barrier with their assistance – "there's also a lot of knowledge you would miss out on without the guide."
Throughout the famil, the group were treated to many authentic and unique experiences, ranging from a Taishan-Fengzen ceremony performed in an outdoor theatre on the side of a mountain, to a visit to Qufu's Confucius Temple – the largest and most famous of its kind, constructed in memory of the sage himself.
"For me, Taierzhuang was my top pick – the "Venice of the East" is simply spectacular," says Martine Gautier, representative for Jindalee, QLD.  "Walking through this beautifully-restored 'water town', every turn was a better view, and the pictures did not do it justice."
Zayonce agrees with her colleague: "I had never heard of this place and after visiting, I can't understand why – it was stunningly beautiful.  Picture a canal winding through the pedestrian-only town with walking bridges, willows hanging over the water and magnificent buildings to rival anything in Europe. And then, when you think it can't get any more stunning, night falls and everything is lit up – it's truly a photographer's paradise."
TravelManagers' Executive General Manager, Michael Gazal, says the famil, which was escorted by China Travel Services' Business Development Manager, K J Slater, was a valuable opportunity for PTMs to form an understanding of this destination whose popularity with Australians is constantly growing.
"Being able to share first-hand knowledge, experiences and travel tips with clients makes a huge difference to those clients' own experiences in the destination," he explains.  "These PTMs now have confidence in selling the destination and can offer advice on everything from currency to local etiquette."
For Gautier and her fellow participants, the famil has sparked an enthusiasm for venturing further into China's various and varied regions: "I would love to explore more of the unknown parts of China, as I feel they offer far more of a local, authentic experience which you cannot beat."