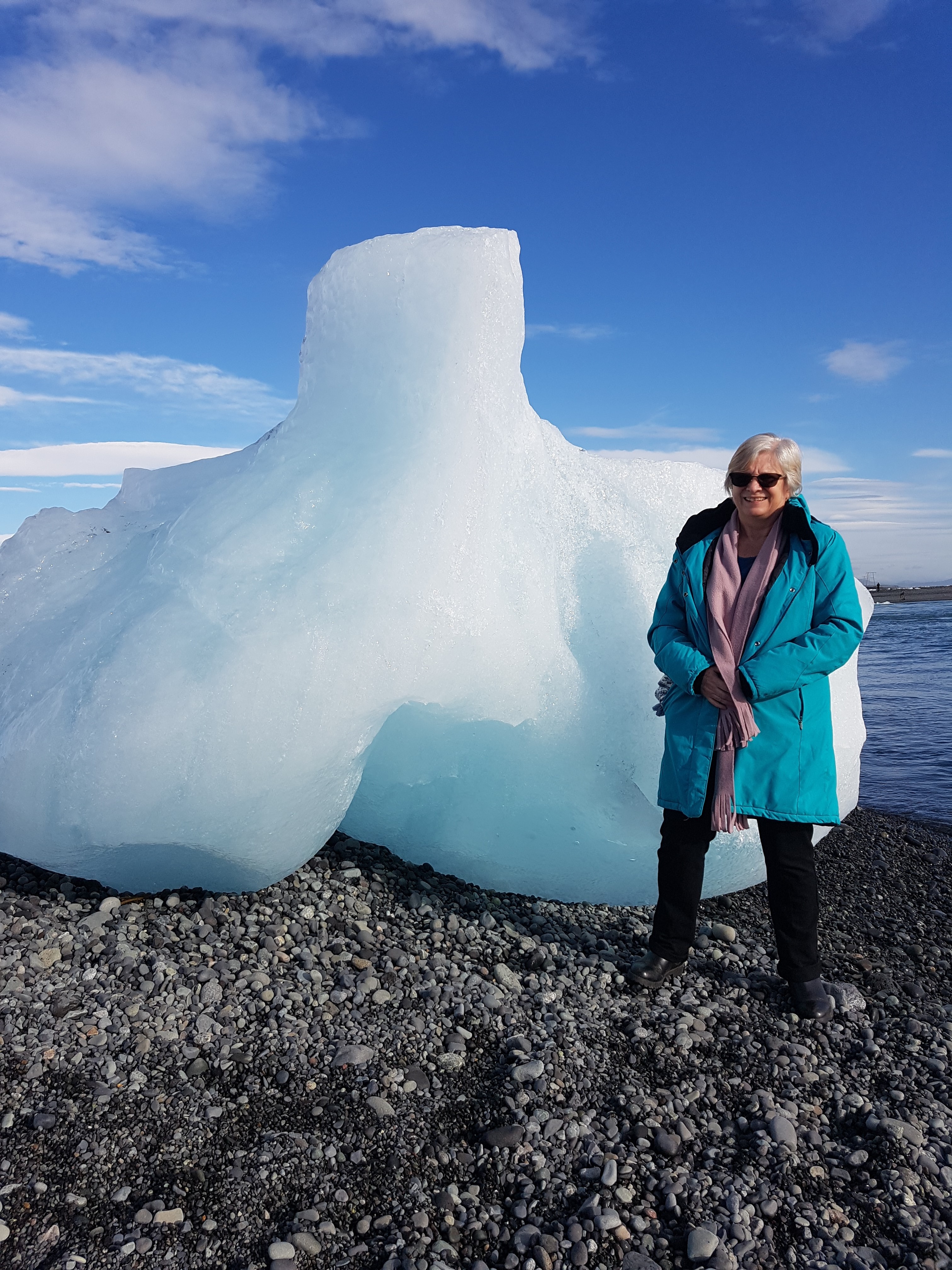 Iceland's Contrasts on Display for TravelManagers
Iceland is a small country of big contrasts: steaming lava fields and vast glaciers, towering waterfalls and deep fjords, icy lakes and warm people. When Collette Tours recently invited 34 Australian travel advisors on a seven-day famil to sample the diversity of this fascinating country, TravelManagers' Erryn Morris and Alison Parker, were among those who accepted.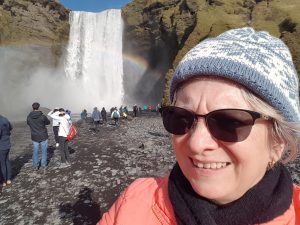 The personal travel managers (PTMs), who represent Gooseberry Hill and Swan View, WA, respectively, began their itinerary in Iceland's capital city, Reykjavík. They had time to unwind after their long journey before joining a local expert for a walking tour of the city's old section, and were also treated to their first taste of authentic local cuisine during a grand Icelandic dinner at a popular local restaurant.
The Golden Circle is the name given to a popular touring route that starts and finishes in Reykjavík, looping into the southern uplands and encompassing many of the country's most renowned highlights. Accompanied by Collette Tours' Brad Ellis and Diego Iraheta – Collette's National Sales Manager Australia and Business Development Manager (Victoria & Tasmania), respectively – the famil group spent a day exploring this circuit on a loop which took in natural wonders such as Gullfoss waterfall and the explosive Strokkur geyser.
It also took them to a local dairy farm, where participants learned about the lifestyle and sampled cheeses, and Friðheimar greenhouse cultivation centre, where the natural climatic conditions are overcome using geothermal energy to grow pesticide-free tomatoes and cucumbers.
"Our day exploring the Golden Circle showed just how incredibly varied Iceland is," reports Morris, "from geysers and waterfalls to lunch in a hothouse and even an Icelandic horse show."
The itinerary continued further along Iceland's south coast the next day, where the country's geothermal power was on display at Hellisheiðavirkjun power station – the second largest in the world. They went on to learn about volcanic activity at the Lava Exhibition Centre before reaching the southernmost settlement, Vík.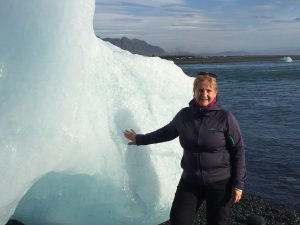 Despite a population of just over 300 people, Vík is one of the most visited spots in Iceland, thanks to the easy access it provides to landmarks such as Skógafoss, which stands out even in this land of superlatives as its largest waterfall – fifteen metres wide and 60 metres high.
"We also visited Diamond Beach, which is located on the incredible Jökulsárlón Glacier Lagoon," adds Parker. "I saw and touched my first-ever iceberg here, and the scenery throughout this region is very spectacular."
While in Vík, the group also had the opportunity to go whale watching and take a dip in the world-famous Blue Lagoon.
"Collette Tours are a great way to see Iceland," reports Parker. "There are lots of inclusions, which is important in a destination that can be quite expensive, and we stayed at regional smaller hotels which served as a base for our sightseeing each day – an approach which is preferable to single night stays."
"We had a terrific tour director," adds Morris. "Guilia was young and vibrant, with a true affinity for Iceland. She was very knowledgeable about Iceland and its folkloric history, and she provided a fabulous insight into the country and its sights."
Morris notes that her time in Iceland has given her a clear understanding of locations and distances, which will help her to ensure that her clients make the most of their time here.
"Iceland is far more diverse than I had imagined" she says, "and I was most impressed by its spectacular scenery and the ingenuity of the locals in harnessing its natural resources. Seven days really only skimmed the surface of what's on offer, so I will recommend that my clients stretch their stay to ten to fourteen days, especially if they want to visit the northern region as well."
"I really enjoyed my time in Iceland," adds Parker. "Brilliant scenery, great inclusions, and truly something for everyone. I'd love to return one day, possibly hiring a car and venturing into the more remote places."