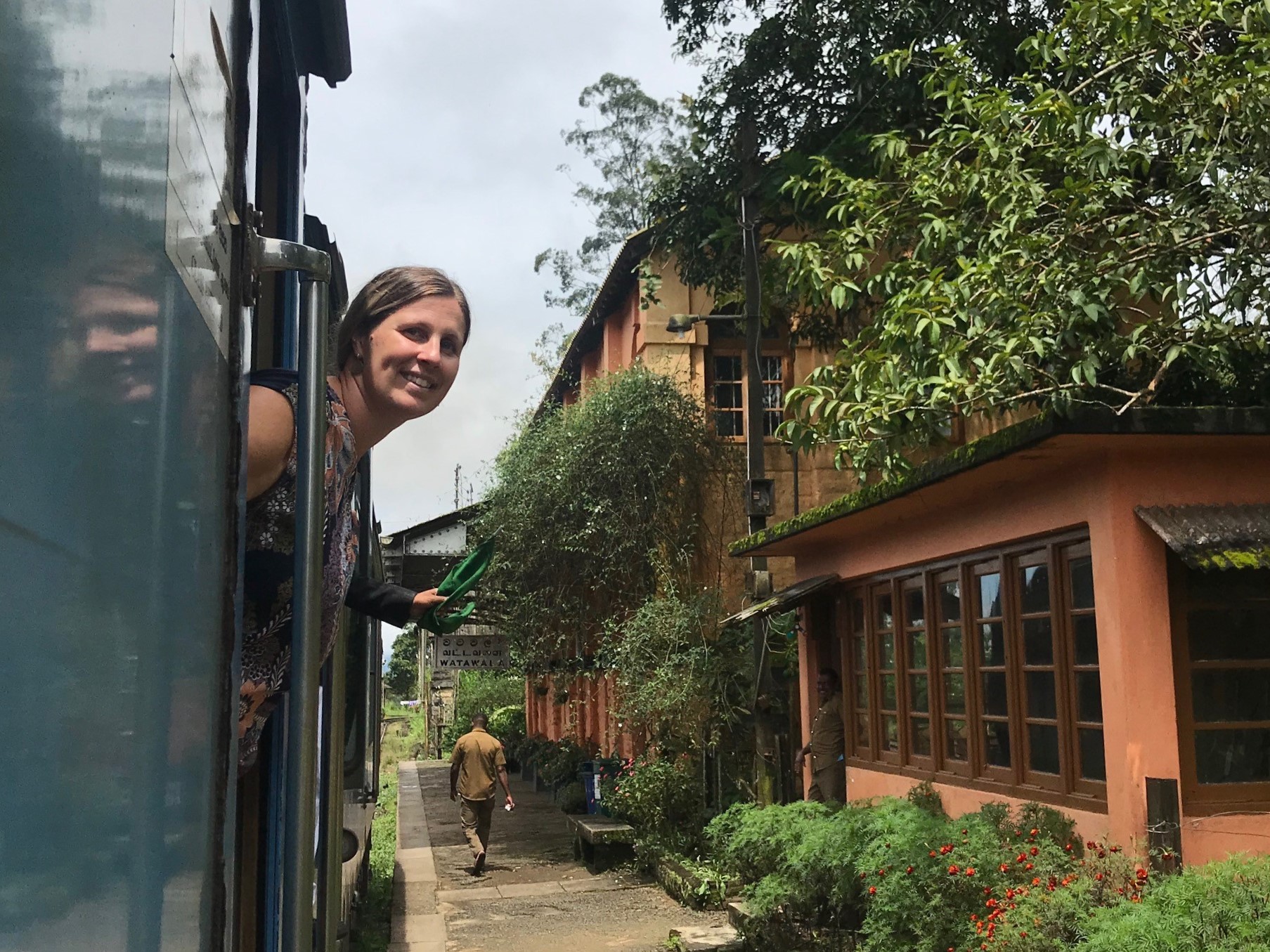 Ancient and Modern Sri Lanka on Show with TravelManagers Famil
On the rail journey from Kandy to Nuwara Eliya, passengers travel through the misty green tea hills of central Sri Lanka, stopping to sample the country's most famous export, Ceylon tea at a tea plantation along the way. This experience was just one of the highlights during a recent TravelManagers famil to this fascinating island nation.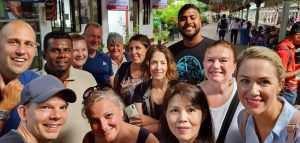 The famil group of nine personal travel managers (PTMs) were escorted throughout the week-long itinerary by Chad Carey from GetAbout Asia. During their time in Sri Lanka they travelled throughout the southwest quarter of the country, taking in many of its most popular sights including the aforementioned tea country, the ancient rock fortress at Sigiriya and the city of Galle on the south coast.
"I thought the whole itinerary was perfect and contained many different experiences which my clients would love," reports Lisa Malnar, TravelManagers' representative for Marrara, NT. "My favourites included a spice garden in Matale, the Horton Plains, Udawalawe National Park and Sigiriya."
Malnar says the famil has provided invaluable first-hand knowledge of the destination which she is looking forward to passing on to her clients: finer details such as transport, currency and what to pack, and important advice such as the suitability of tackling the some of the more challenging physical activities.
"One of the biggest benefits was seeing how clean, friendly and beautiful it was, and also how safe we felt everywhere we went," she explains.
PTM Alyssa Pretorius had been on safari in Africa previously, but was happy to experience the Asian version during her time in Udawalawe National Park. The park, which spans more than 30 thousand hectares in southern Sri Lanka, was set up as a sanctuary for wild animals that were originally displaced by the construction of a large irrigation dam in the 1960s. Elephants, buffalo, crocodile and even the occasional leopard make the park home, and the opportunity to see these animals in the wild was a highlight for many in the group.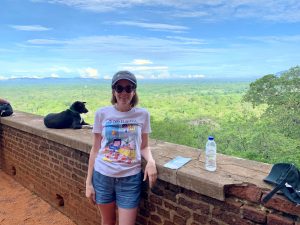 "Within the park we also visited an orphanage that has been set up to care for injured and orphaned elephants from all over Sri Lanka," Pretorius adds. "When the elephants are ready, they are released back into the wild, many of them into Udawalawe National Park, and it was wonderful to see them free to enjoy their natural habitat."
Pretorius says she has returned from Sri Lanka eager to pass on her expertise to her clients.
"I have developed a pre-departure document to use for clients with information about currency, where to change money, what to pay for tips, items to pack, local customs and public holidays like Moon Day alcohol restrictions, and dress code for the temples."
According to Simon Tinkler, representative for South Brisbane, QLD, the warmth and friendliness of the Sri Lankan people added to the group's enjoyment of the destination, describing them as friendly and easy to work with. He notes that his time in Sri Lanka has made selling the destination much easier and has already made bookings for four clients since his return.
"Understanding the time it takes to get from point A to point B has been very helpful – small winding roads take a lot longer to navigate than freeways!"
For many of the PTMs, a return visit to Sri Lanka is firmly on their wish list – ideally with more time to enjoy the sights at a slower pace.
"The famil was fast paced because there was so much to see," PTM Timo Bohlender explains. "We didn't have much time to walk around each spot and really take it all in, so I'd love to go back and take it all in at a slower pace. It's a beautiful country with lush tropical forests and great beaches plus some amazing sites – definitely worth another trip."
"I'd love to take my kids there," Pretorius adds. "It was so beautiful, and the experiences are so varied within relatively short distances. There really is something for everyone."