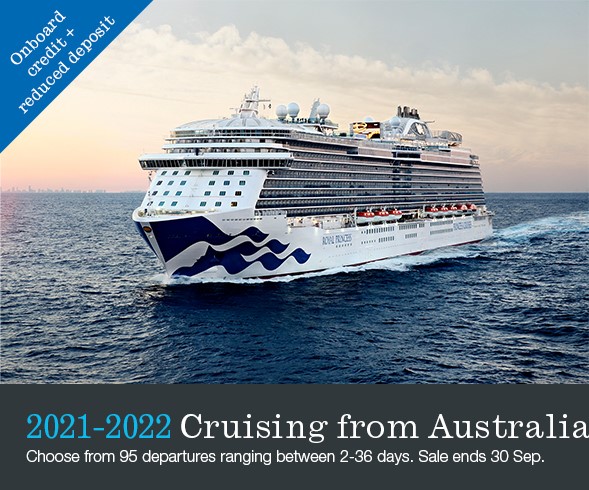 Smooth Sailing for TravelManagers with Princess Cruise Campaign
TravelManagers' recent Cruise Sale, which ran in support of the launch of Princess Cruises' 2021/22 cruise program, resulted in more than two and a half million dollars in sales for the home-based travel brand.  TravelManagers' Executive General Manager, Michael Gazal, says the company was delighted by the outcome, which he says surpassed expectations after a challenging nine months for the travel industry.
"We knew that our die-hard cruise customer would be itching to get back out there," he says, "but we certainly didn't expect quite such an enthusiastic response. Our sales have actually been comparable with past launch days of similar itineraries, which is quite amazing given that the borders are closed and overseas cruising is currently cancelled until the end of the year."
Sunshine Coast-based Ian Long and his wife and colleague, Shani Driver, were among the PTMs whose clients contributed to the campaign's success. The pair, both of whom worked and travelled extensively on cruise ships prior to joining TravelManagers, were able to channel their expert knowledge and enthusiasm into impressive results during the campaign – between them almost fifty percent of TravelManagers total sales.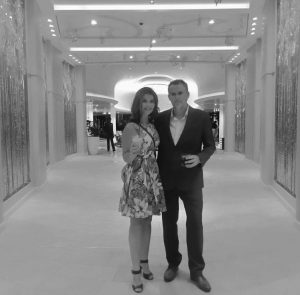 "These included a $100,000, round-the-world itinerary aboard the Island Princess, and our biggest booking yet: a $162,000 cabin," Ian reports. "It was certainly a busy few days – we didn't eat breakfast until 2pm on the first day!"
The Princess campaign covered 95 departures across five ships, with itineraries from two to 36 nights departing from Sydney, Brisbane, Melbourne and Adelaide. The showstopper of the campaign was undoubtedly the 2022 World Cruise: a 107-night itinerary departing from Sydney, Brisbane or Auckland that features 43 destinations aboard the Coral Princess.
The campaign was delayed due to COVID, but when it did finally launch, Ian, Shani and their colleagues were ready. TravelManagers' National Partnership Office (NPO) provided PTMs with a variety of support in the form of brochures, marketing collateral, exclusive deals and group allocations on selected sailings.
"Being well-prepared when the campaign launched meant that we were able to provide our clients with prompt responses," Ian explains. "We had already taken expressions of interest for the 2022 itinerary from clients whose plans to take part in Princess Cruises' 2020 Round the World voyage were thwarted by COVID.  In addition, our repeat cruise customers were happy to recommend us to their friends, allowing us to build relationships with new clients."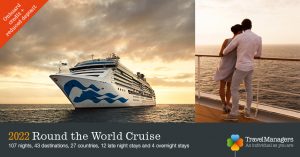 Ian says Princess Cruises, along with other cruise brands, have taken seriously the need to reassure prospective guests that their money is safe should their travel plans be affected by COVID. He adds that Princess' 'Cruise with Confidence' policy and their 'Healthy Sail' protocol, as well as the way they have handled the COVID situation to date, have given both PTMs and clients confidence in buying cruise holidays: an important contributing factor in the success of their campaign.
"The other major factor was the support provided by the NPO team," he adds. "They really are the backbone to the entire sales process. Their excellent supplier relationships, and their consistent and continued support in the background, takes away all the stress of the finer details."
"To date, we are holding bookings for 132 passengers, including 54 on round-the-word itineraries," Michael concludes. "It's a very encouraging result in the current environment: a substantial morale boost for PTMs whose livelihoods have been impacted by COVID, and something to look forward to for clients who have been grounded for much of 2020."