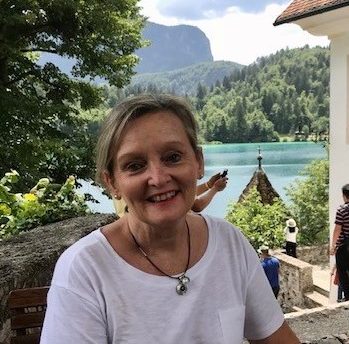 Personal Travel Manager's Earlybird Clients Signal Positive Future for Travel
With 35 years' experience in the travel industry under her belt, personal travel manager (PTM) Robbie Barrett has a client base of avid travellers who are eagerly awaiting the time when they can revive holiday plans that have been on ice for much of 2020.
Among them is a pair of cruise enthusiasts for whom Barrett had arranged a European cruise holiday that was to take place this year. With this holiday currently on hold until some time in 2021, the duo have now set their sights on their next big adventure: a grand voyage comprising three consecutive cruise sectors aboard the Scenic Eclipse that will take them from Reykjavik to Vancouver via Copenhagen and the Arctic Circle in 2022.
"I was not really surprised by these particular clients wanting to make a booking so far in advance," Barrett notes.  "They know where, how and when they want to travel, and because the Scenic Eclipse takes a maximum of just 228 passengers, they knew they needed to make a commitment early to avoid missing out."
For Barrett, the booking is an encouraging sign that her beloved travel business can expect a return to happier times in the future. Although she is not yet accepting cruise bookings for 2021 while some uncertainty remains, she says forward bookings and enquiries are starting to pick up.
"The last six months has seen a huge downturn in my business – I have not been in this position since my very first month as a personal travel manager, so it's reassuring to see a change in mood starting to take place," she adds.
Barrett, who has been TravelManagers' representative for Dubbo NSW for more than eleven years, has been keeping her clients informed and inspired via social media and regular email newsletters. It's an approach that has enabled her to regularly remind her clients that the world will eventually reopen for international travel, and that they need to plan ahead if they want to snap up the early bird deals that are beginning to appear.
"I love selling cruises as it tends to be a streamlined process with a simple price and only one or two suppliers for the entire holiday. My clients love them too because of the ease of travel – they unpack once and return to the comfort of their cabin at the end of each day, dining with other like-minded travellers with whom they can share their daily experiences," she explains.
Barrett emphasises that her clients are not taking any great risks in paying a deposit towards their 2022 holiday, despite the uncertainty that surrounds the immediate future of international travel, thanks to the protections that Scenic has put in place for its passengers.
In this case, Barrett's clients will set sail aboard Scenic's spectacular new Eclipse (described as the 'World's First Discovery Yacht',) in the northern summer of 2022. Departing from Reykjavik, the first leg of their voyage will be a High Arctic Expedition of Iceland, Greenland and Arctic Canada that concludes in Copenhagen. From there, they will traverse the Northwest Passage to Seward, Alaska, then embark on a final sector, sailing the Inside Passage to Vancouver, Canada.
"In total, the three sectors amount to an amazing 49-night experience that has definitely given my clients something to look forward to," Barrett concludes. "With a total cost of around $80,000 per person plus airfares, it's feels like a vote of confidence that things are looking up for my business and for the industry."
"I don't think anyone can predict the future shape of the travel industry, but whatever it might be I am hopeful that I can shape my business to move forward with whatever might be required."