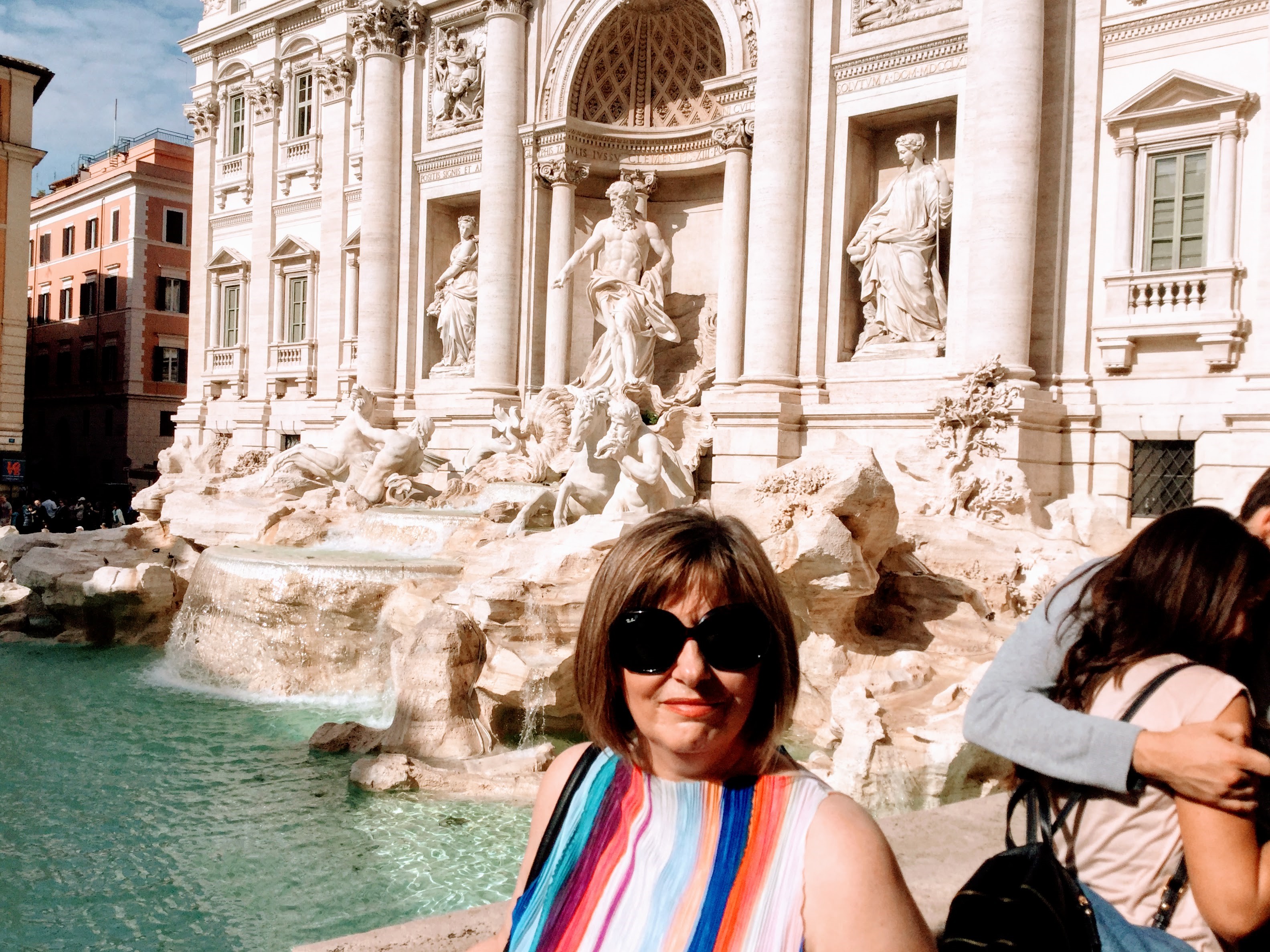 Having a Yarn About Ginger Prawns, Eminem and Coping in Times of Covid
PUBLISHED: Travel Weekly Jan 2021
THIS WEEK, WE HAD A YARN WITH A MEMBER OF TRAVELMANAGERS' NATIONAL PARTNERSHIP OFFICE OVER GINGER PRAWNS WHILE SHE PLAYED US HER FAVOURITE EMINEM SONGS.
What are you reading?
I am revisiting one of my favourite books of all time – As the Crow Flies by Jeffrey Archer. It is an inspirational story about a boy who was raised in poverty in the east end of London in the late 1800s. Through hard work, self-belief and determination, he became one of the most successful businessmen of his time.
What are you watching?
I don't watch much TV, to be honest, but I love Have You Been Paying Attention?, Mock the Week and The Russell Howard Hour. All offer a light-hearted look at current events of the past week. Provides a good laugh at a time when we need it the most.
What are you listening to?
Depends on my mood! Ed Sheeran features heavily on my current playlist, but I have a diverse musical taste. I do favour the storytellers of all eras, everyone from Don McLean and James Taylor through to Eminem.
What are you cooking?
My favourite go-to summer meal is prawns with ginger, honey, lime juice, mustard and shallots. Takes 10 minutes to prepare, marinate in the fridge for 24 hours and serve chilled over a simple salad – divine!
How are you staying fit both physically and mentally?
Since 2018, TravelManagers has offered support to everyone in our network via our Network Assistance Program. In partnership with PeopleSense, this initiative provides employees and eligible family members up to six FOC confidential counselling sessions annually. It is reassuring to know if you are feeling vulnerable that there is help close at hand.
I have also taken advantage of TAFE's generosity in providing some FOC courses. Learning a new skill is great for keeping your brain active, and this in turn can help maintain a positive frame of mind.
Physically, I have been walking daily. Living on the beautiful Northern Beaches of Sydney, I am spoilt for choice – so many stunning places to lose yourself in. Great for the soul as well as the heart! I am well-known at TravelManagers for falling and spraining my ankles – happy to report that no damage has yet been done in 2020!
What's something positive you've witnessed or experienced since the coronavirus hit?
The sheer grit and determination of our industry to adapt to this unprecedented global event has been inspirational to witness. It is impossible to imagine how the world may have handled this crisis without the technology that we have at our fingertips. Technology that has allowed us to keep in touch with family, friends, clients and colleagues, as well as upskill and inspire via online training modules and webinars.
As restrictions ease, being able to meet face to face again for COVID-safe walking meetings and coffee catch-ups has raised everyone's spirits. Some of our national partnership team were able to get together for a BBQ and cricket match recently – howzat!
What have you learned about yourself amid the crisis?
How little I thought about the privilege of my personal freedom. This pandemic has certainly made me stop and appreciate things I have previously taken for granted like my health, family, friends and job. Lockdown can be isolating and its effects on your state of mind can appear without warning.
I am extremely grateful to the TravelManagers management team and business partnership managers who have kept in constant touch with each and every one of us throughout 2020 and into the new year. An encouraging word or phone call is a small gesture, but can mean the world to someone having a challenging day.
Our culture of inclusivity never shone brighter than in 2020, but having said that, our competitive nature was clearly on show during the State of Origin virtual trivia contest. It is this balanced combination of support and fun that I have greatly valued and appreciated.
What's your advice for others in the industry on coping with the crisis?
You are not alone – there is no shame in asking for help when you need it. Keeping busy and active, learning new skills, tackling projects you may have previously avoided can all contribute to maintaining a healthy state of mind.
Hug your kids, take the dog for a walk, talk to your family and friends – they want to help, but may not know how to. Acceptance of my situation and surrendering to it was key to me.
Knowing that the effect COVID-19 has had on me personally and professionally is not my fault helped alleviate the feelings of helplessness and frustration.
Where is your favourite domestic travel destination?
Depends on the season! In winter, I love nothing better than driving for a weekend to the Blue Mountains. There is just something about an open fire and cold, crisp air that allows me to completely switch off and simply be.
In summer, Hayman Island is a must. Eating breakfast every morning while looking out at the glorious Whitsunday vista is breathtaking and fills me with a sense of peace and wellbeing.
What is the one international travel memory keeping you going through this time?
How can I select just one? If I have to, it would be Venice. Stepping out of the Santa Lucia train station on a spectacularly sunny day with bridges and canals as far as the eye could see – simply no words to describe the majesty of that experience.
Where do you want to travel to once international travel restrictions ease up?
Don't go anywhere, New York – I am coming!