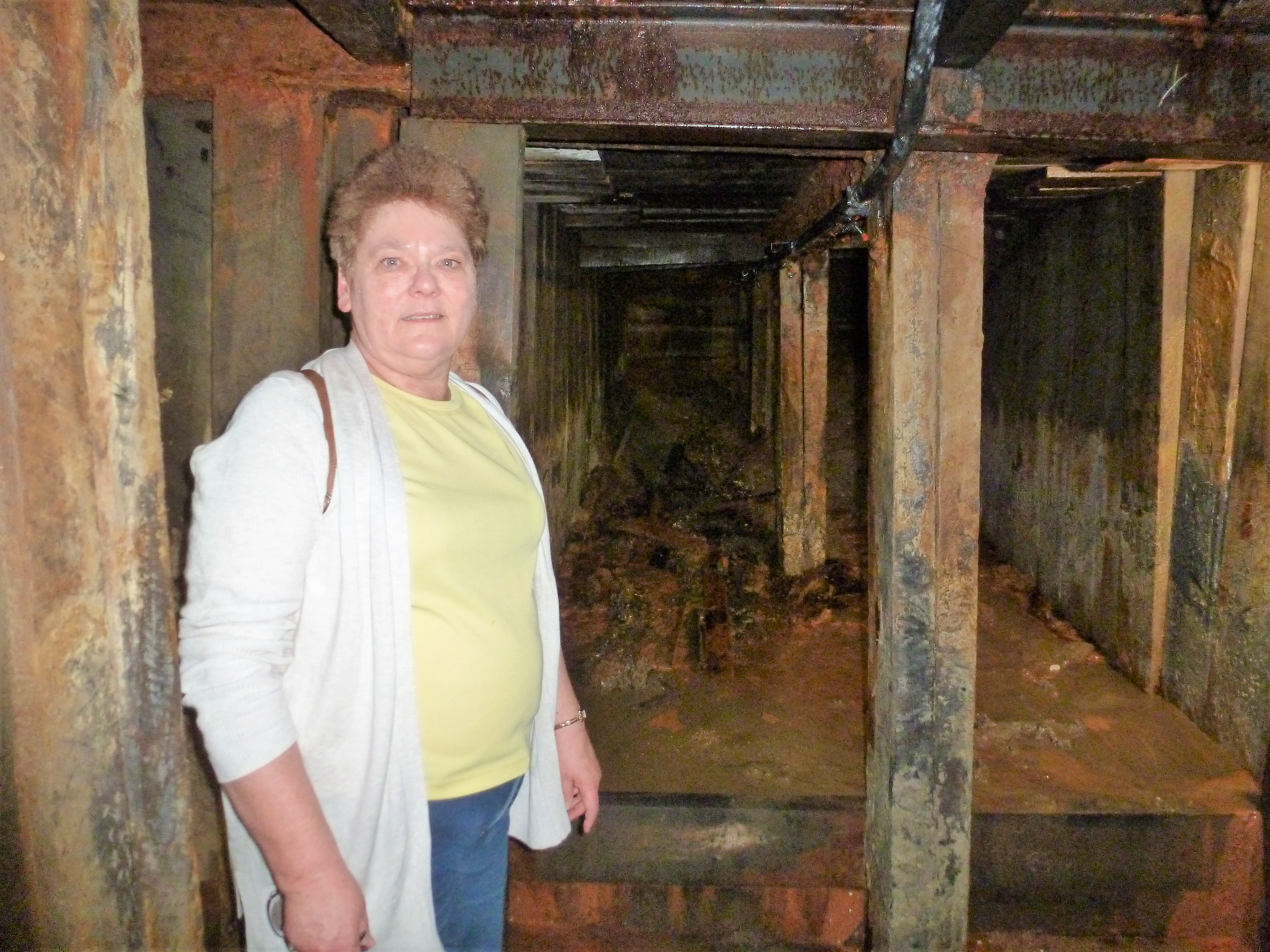 Famil to the Belgian Commemoration of 100th Anniversary of Passchendaele
Many Australians are brought up on stories of Flanders Fields, Ypres and the trenches of World War One, so when one personal travel manager (PTM) Cheryl John representative for Modbury Heights in South Australia was invited to join an exclusive tour of the region that coincided with the 100-year anniversary of the Battle of Polygon Wood, she was thrilled to accept.  Over the course of the seven-day famil, Cheryl discovered that although the legacy of the First World War is evident throughout Belgium, this small country has a lot more to offer besides.
The famil was co-ordinated by The Walshe Group for their client '2014-2018 Flanders Fields', and was put together for specialist tour operators, as well as a representative of News Limited. Cheryl was one of just two retail representatives invited to join the famil.
"This is a very unique famil, not usually offered to retail travel consultants," TravelManagers Executive General Manager Michael Gazal explains.  "Cheryl was included because her business has been built around her expertise in creating tailor-made itineraries.  This is made possible by our unique, personal travel manager business model, which allows individuals to focus on areas that best suit their interests and ambitions."
Cheryl last visited Brussels, Bruges and Gent 35 years ago, and had never visited the Flanders Fields area before.  She found that much had changed in the intervening years.
"This trip has also shown me the aftermath of what was a devastating time in history, with very direct connections to Australia and many of my clients."
Among the highlights of John's three days in and around the Flanders region were visits to Hill 60, where Australian miners tunnelled under the hill to lay explosives, the effects of which were felt in Paris and London, and the visit to Toronto Avenue cemetery – the only all Australian cemetery in Flanders.
"You have to want to visit this spot as it's not on the major roads and is reached via a walk through beautiful forest." "It is a peaceful and beautiful place, and I managed to find the grave of a soldier from Port Augusta on which to place my flag of remembrance."
The group also visited the nearby Christmas Truce Memorial, which marks the site of a field where troops from both sides famously held their cease-fire for Christmas in 1914.  Cheryl describes it as "a spark of light in an otherwise dismal history where humanity and faith was shared for one night."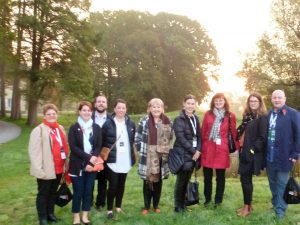 The following day, the group attended the Australian Dawn Service, which was held in commemoration of the battle of Polygon Wood, 100 years to the day previously.  "
"It was worth the 1 am start to take part in the remembrance walk: a kilometre of information signs, recreations of dressing stations and cook tents, with battle lines demarcated by red and blue lights," says Cheryl.  "The service was very moving: for me, one of the most spine-tingling moments was to hear a didgeridoo filling the cemetery with evocative sounds of Australia half a world away symbolically bringing the soldiers home."
After the service and a breakfast that was attended by Her Highness Princess Astrid of Belgium and Governor General Sir Peter Cosgrove and his wife, the group paid a visit to Vladslo Cemetery, which is one of a few German cemeteries in the region.
"As someone who used to teach a unit on World War I in my previous career as an English teacher, to see the place where the 1914 Christmas truce took place was amazing, and to see the German cemetery at Vladslo as well as all the Commonwealth countries cemeteries was a stark reminder war is hell for both sides."
The group also visited Essex Farm cemetery, a largely British cemetery which features the remains of the dressing station where John McRae, a Canadian doctor worked, and where he wrote the famous poem, "In Flanders Fields", which has since become one of the most recognised poems of World War One, after his friend was killed in battle.
There are 600 cemeteries in Flanders, both Allied and German, and although these form an important part of any visit to the region, Belgium offers plenty of other highlights as well.  John says foodies will find themselves well-looked after, taking delight in the range of beers and the fabulous chocolates, waffles and pastries for which Belgium is renowned.  One of her dining highlights was aboard a boat in Diksmuide, a pretty place with an interesting history, about a twenty-minute drive from Ieper (Ypres).
"The restaurant is called Water and Vuur ("Water and Fire"), and is a one-man operation," John explains.  "He waited table, took orders and did all the cooking.
"All the food came out at once, hot and freshly-prepared.  An art exhibition at the restaurant provided me with the image that will remain most with me, of a child playing in a ploughed field with the shadow of a cross alongside him."
Cheryl says it was a wonderful experience to visit Belgium, which, for such a small country, has much to offer.
"I would love to return to Belgium, as I'm eager to see Antwerp and other places in this compact and lovely country.  The architecture has been preserved by recreating the towns as they once were before war destroyed them, and the local food was very enjoyable," she says.
"But what I will most remember," she concludes, "was the time spent in the fields of Flanders, which are now peaceful and prosperous, green and beautiful: for me, ANZAC and Remembrance Days will never be the same again."