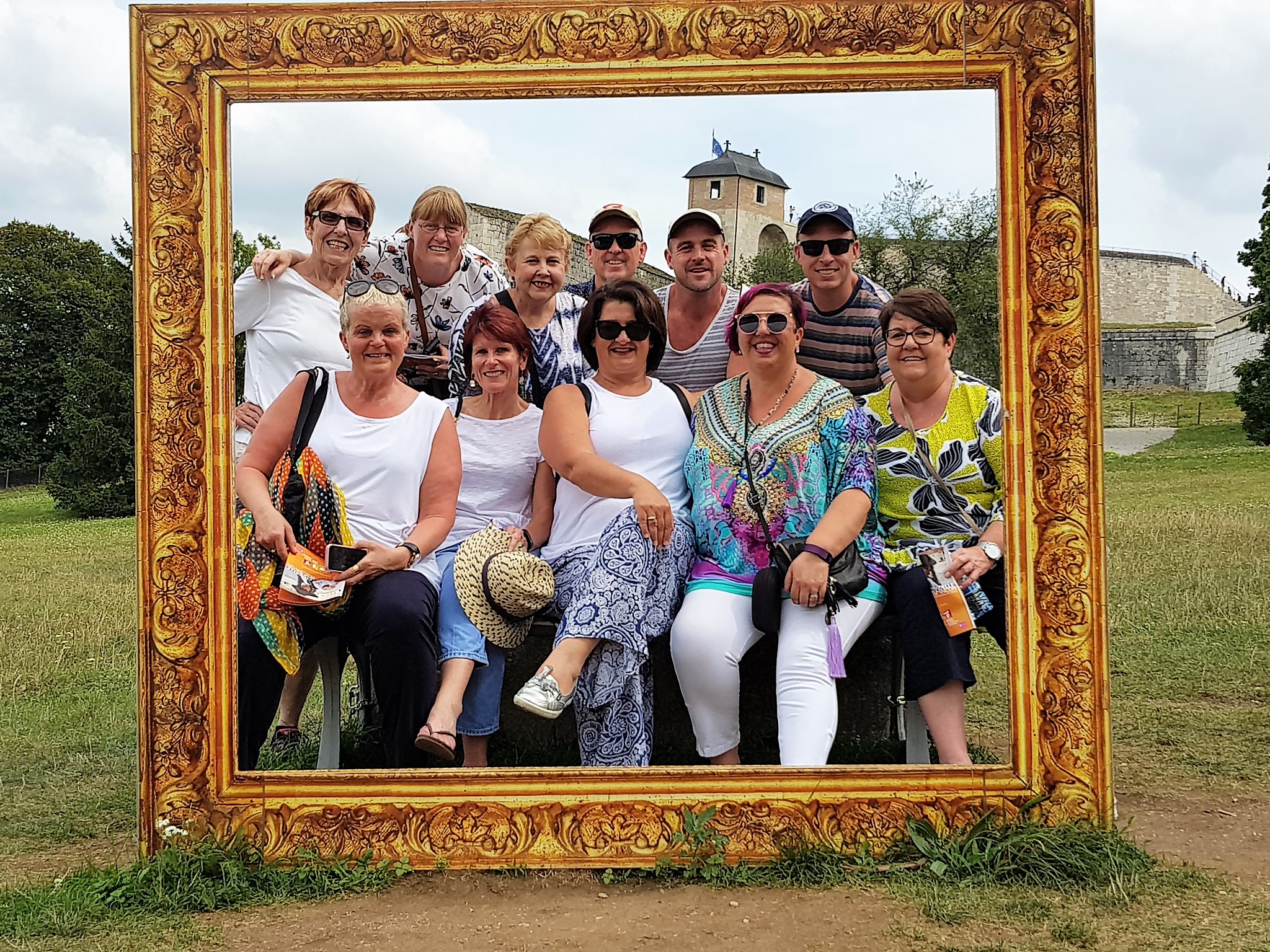 Dedicated Famil – Experience Barge Cruising in France – The Verdict '10 out of 10'
Six personal travel managers (PTMs) recently enjoyed a dedicated TravelManagers' famil of the Bourgogne region in France where they experienced a six day Back-Roads Touring Barge Cruise aboard MS Jeanine on Le Canal De Bourgogne from Dijon to Besancon.
Hosted by Karen Nelson, Business Development Manager NSW & ACT, for Back-Roads Touring the New South Wales based PTMs attending the famil were Kristina Acevski representative for Merewether Heights, Jason Smith representative for Newtown, Peter Carmichael representative for Merewether, Michelle Michael-Pecora representative for Tennyson Point, Janice Lee representative for Surry Hills and Maria Miller representative for Parkes.
Peter has sold a few French barge cruises but hadn't personally experienced one until now.
"I now understand why my clients come back raving about their barge cruise, the hype certainly lived up to my high expectations. The guaranteed small group experience creates an intimate experience and by the end of the cruise you have made some great new friends. A barge cruise is such an easy way to see many destinations without the hassle of moving from hotel to hotel on a daily basis or the sorting of plans for driving and self-touring in each village. We also saw the small villages and towns that are outside of the touristy areas."
Michelle discovered a new appreciation for barge cruising.  "Barge cruising provides the opportunity to see a destination from a different perspective and if your time is limited, is a great way to see so much. We were so fortunate to experience the product in its entirety, getting to know staff and the ship in such detail. It is often the little things that make a product unique and the highlight for me was definitely the staff and the food. The staff's impeccable attention to detail and eagerness to assist made a good holiday, great."
Natalie proves firsthand experience makes all the difference.  "Since returning home my client was looking for a stress-free, all-inclusive small group holiday with personal experience on all levels. I knew a barge cruise would suit perfectly. Being able to talk knowledgably about visiting the Besacon Citadel, the famous Hospice in Beaune, wine and cheese tasting at local vineyards and even being able to suggest a great local restaurant in Dole that's located in a cave, was invaluable. Talking about the cruise with such passion and excitement with knowledge gained from my own experiences and sharing my own photos, without doubt closed the sale," she laughs.
All the PTMs agreed they were spoilt for culinary choice both onboard MS Jeanine and at the local French villages.
"Food is an important part of any cruise and we felt we were on a floating French restaurant.  There were so many good meals aboard our barge, whether it be breakfast, lunch or dinner but it was also nice that we could get off the barge each day to experience local life and dine in some spectacular restaurants. The highlight for me was dining in a cave in Dole – not only was it an incredibly unique venue, the food was delicious," says Carmichael.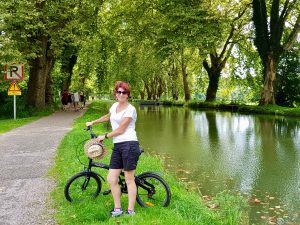 For Janice, the town of Dijon was a foodie favourite.  "The best souvenir of the trip had to be the Dijon mustard, from the source at Dijon, but I can highly recommend the mustard and local ginger cake, it's divine!  The Burgundy wine also goes without saying as a highlight!"
TravelManagers attribute the exceptional, strong and effective business relationships with key airline, cruise and wholesale suppliers with providing personal travel managers the ability to experience exclusive educationals on a variety of products and worldwide destinations.
"Supplier relationships have been built over many years and support of our partner suppliers' products is absolutely key to our business model. The ability for our PTMs to experience dedicated famils on a wide range of products is a large part of this support, says TravelManagers Executive General Manager, Michael Gazal.
Gazal further adds that "TravelManagers prides itself on providing exceptional and personal customer service which comes from firsthand knowledge and experience. Educationals that allow immersion into a destination, such as our co-created dedicated supplier famils, are so important and why we proactively work to provide as many educational opportunities as possible."