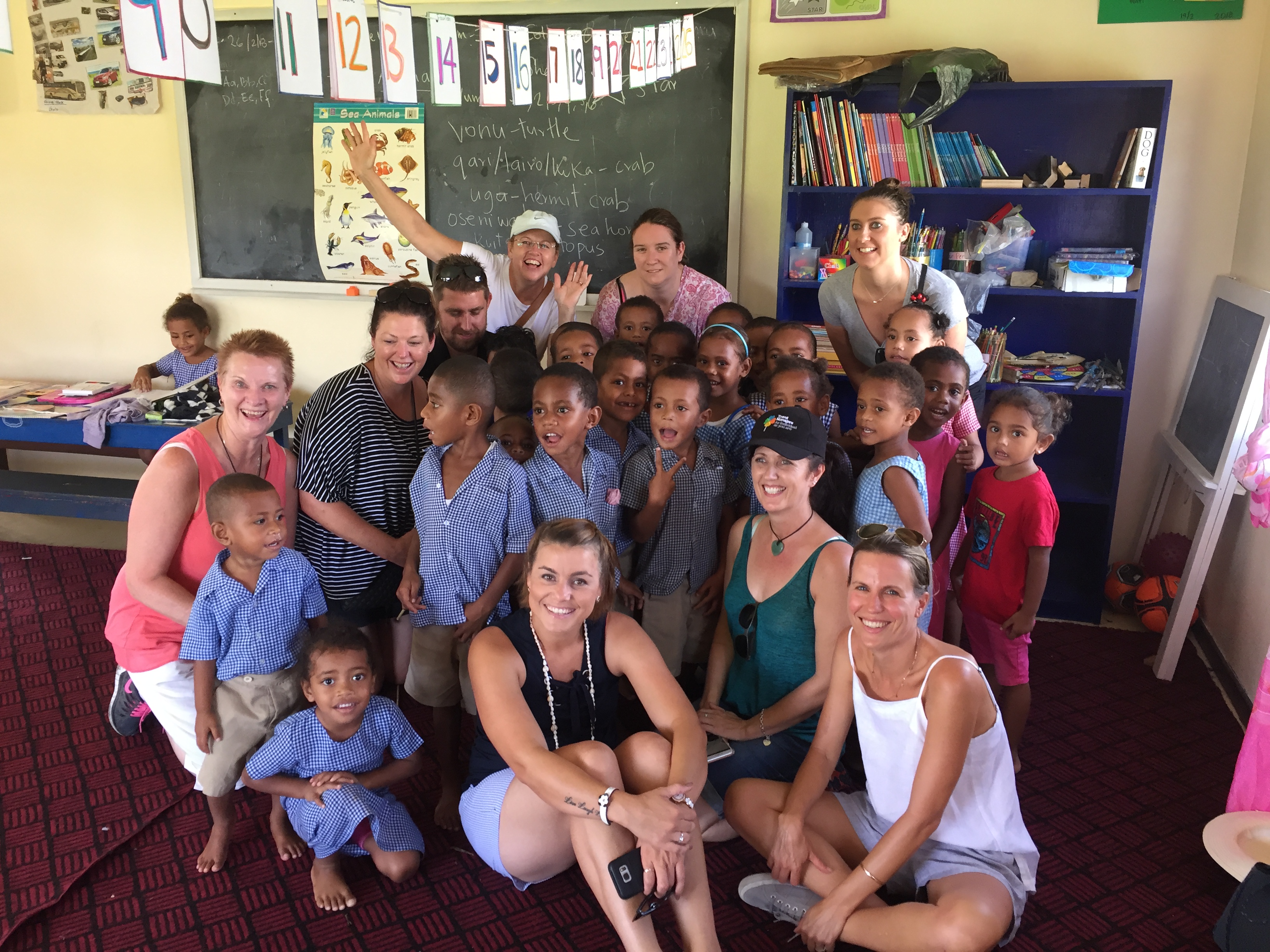 Personal Travel Managers undertake extensive review of Fiji Resorts
A week-long, action-packed Fiji famil was the reward for seven of TravelManagers' top-selling personal travel managers (PTMs).  The exclusive famil dedicated to TravelManagers PTMs gave the group the chance to refresh their knowledge of Fiji and enjoy the warm and welcoming spirit of the Fijian people.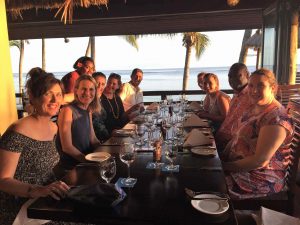 Personal travel manager Trish Clowes, based in Traralgon, Victoria, said there were many special moments on the trip.  "Everyone just loved the big 'Bula' welcome we received at every turn and the Fijian farewell song brought tears to our eyes."
"Another very special experience was when we visited the Conua District School in Sigatoka, for a Community Tourism Project.  We got stuck in helping to build a new teachers' accommodation block and were rewarded by chatting with the students, who also sang songs and told us stories", said Trish.
Penny Hall, personal travel manager from West Lakes Shore, South Australia, said "one of the highlights was taking a 'behind the scenes' tour of Kula Wild Adventure Park, where they got very up-close with iguanas and snakes, and heard how the park is helping conservation in Fiji with an endangered species breeding program and coral reef conservation". 
"We visited 13 amazing properties on the Coral Coast, Denarau and the Mamanuca Islands, and the week really showcased the extensive and varied Fijian experiences that our clients can expect to have when they book their holidays through us," said Annette Fyfe, personal travel manager in Victoria Point, Queensland