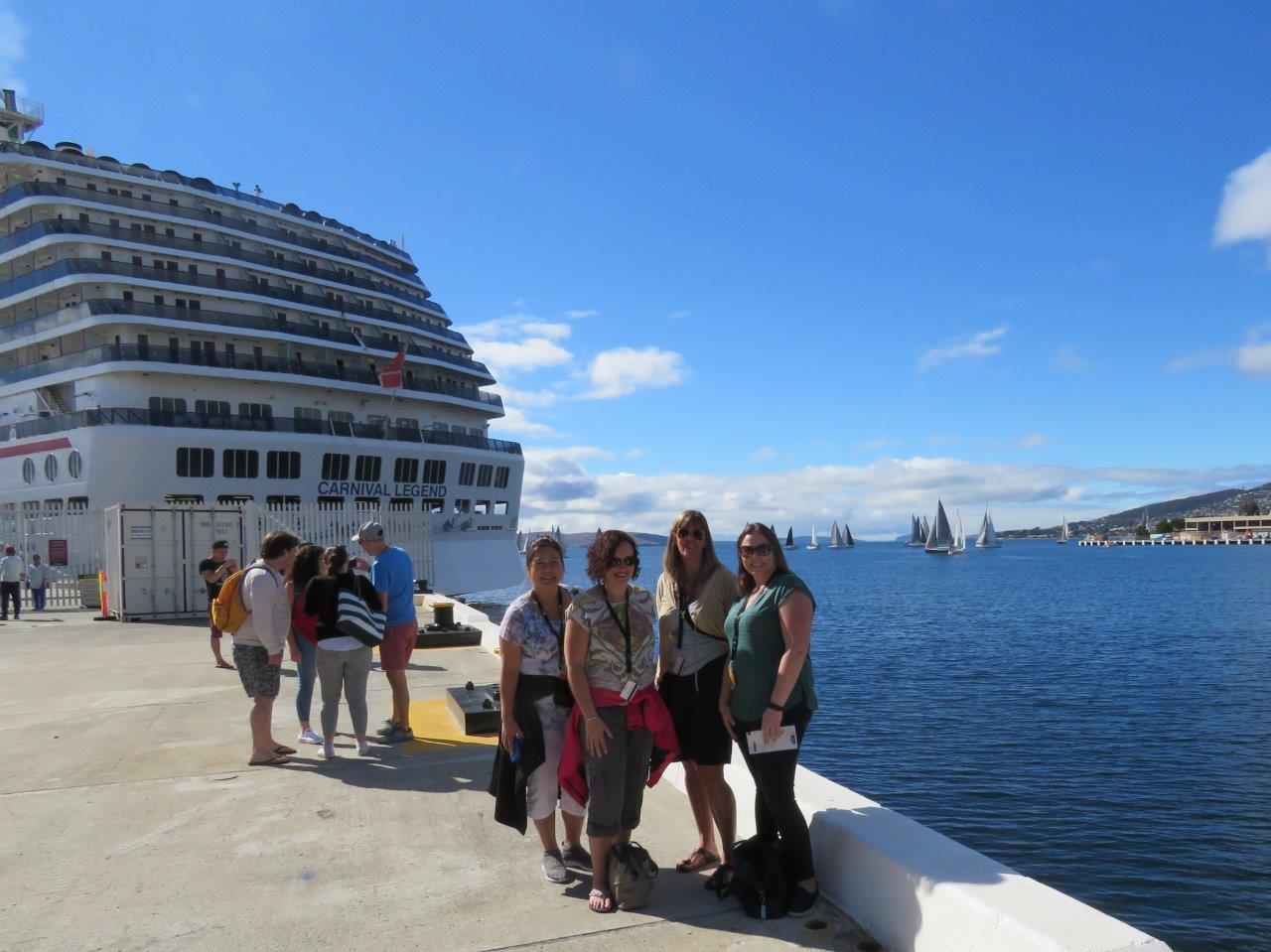 Tasmanian Famil a Carnival for Personal Travel Managers
Combining business with pleasure, six of TravelManagers' personal travel managers (PTMs) joined a Carnival @ Sea famil from Sydney to Melbourne, enjoying free time both at sea and ashore in Hobart and Port Arthur during their five-night cruise.
The group travelled aboard Carnival Legend and were hosted by Carnival Cruises' Sharon Grant, who held a low-key 'lunch and learn' session on their second day aboard, giving them the opportunity to learn about the highlights and selling points of a Carnival Cruise.
TravelManagers' Nicole Edgar, representative for Narre Warren South, VIC, says although it was not her first time aboard a Carnival ship, she appreciated the opportunity to experience a different ship to better understand the diversity and thereby qualifying her to determine their individual appeals.
"Having sailed on the ship myself, and having seen first-hand the onboard facilities, I can now confidently advise my clients that the Carnival Legend would suit young families with primary school aged kids," she says.
Nicole says one of the main highlights of the voyage for her was the visit to Hobart's famous MONA Museum (Museum of Old and New Art).
"Although the art itself wasn't really to my taste, the direct ferry service from the dock, which takes twenty minutes each way, is an enjoyable journey up the Derwent River," she explains.  "You get a different view of Hobart and its surrounding suburbs from the water."
Port Arthur was identified by several members of the famil as another highlight.  For Colleen Lacey, representative for Buddina, QLD, who was returning to Tasmania roughly thirty years after her last visit, the return visit served as a great refresher.
"I really loved the history of Tasmania," she adds.  "I will definitely be recommending that my clients allow a full day at Port Arthur to ensure that they have enough time to explore the entire site, including the Isle of the Dead".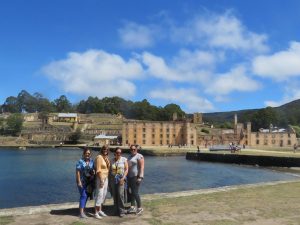 Nicole adds that arriving in Port Arthur by ship added a different element to the experience: "I had been to Port Arthur years ago but arriving to see the penal settlement lit up in sunlight from the water was stunning."
With Carnival's theme of 'Fun for all, all for fun', the PTMs had plenty of opportunities to experience this philosophy in action.  Jane Fowler, representative for Elrington, NSW, says the Dr Seuss breakfast is one she will be recommending to clients travelling with children, and the four-course Long Lunch at Sea will be another dining recommendation.
"Each night, whilst you are seated at your pre-assigned table in the dining room at your pre-assigned early or late dinner time, all the wait-staff dress up and do a dance number which changes each night, and the audience are encouraged to join in with actions and clapping," Nicole explains.
TravelManagers' Executive General Manager, Michael Gazal, says Carnival's @ Sea cruise famil programme is a great example of suppliers combining a classic famil experience with the opportunity to provide agents with a broader product update.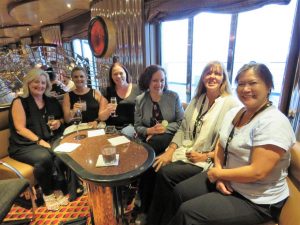 "We work closely with all of our suppliers to ensure that our PTMs are up-to-date with all the latest product developments," he says.  "But nothing beats first-hand experience of the product itself – it's a great way to kill two birds with one stone."
All the famil participants agreed that they finished the famil with a better understanding of both the destinations visited and of the shipboard experience.
"Experiencing onboard cruising was a standout part of the famil," says Jane.  "I would love to do this cruise again with my family, as it was an ideal duration for a mid-year getaway and I know my family would love it."