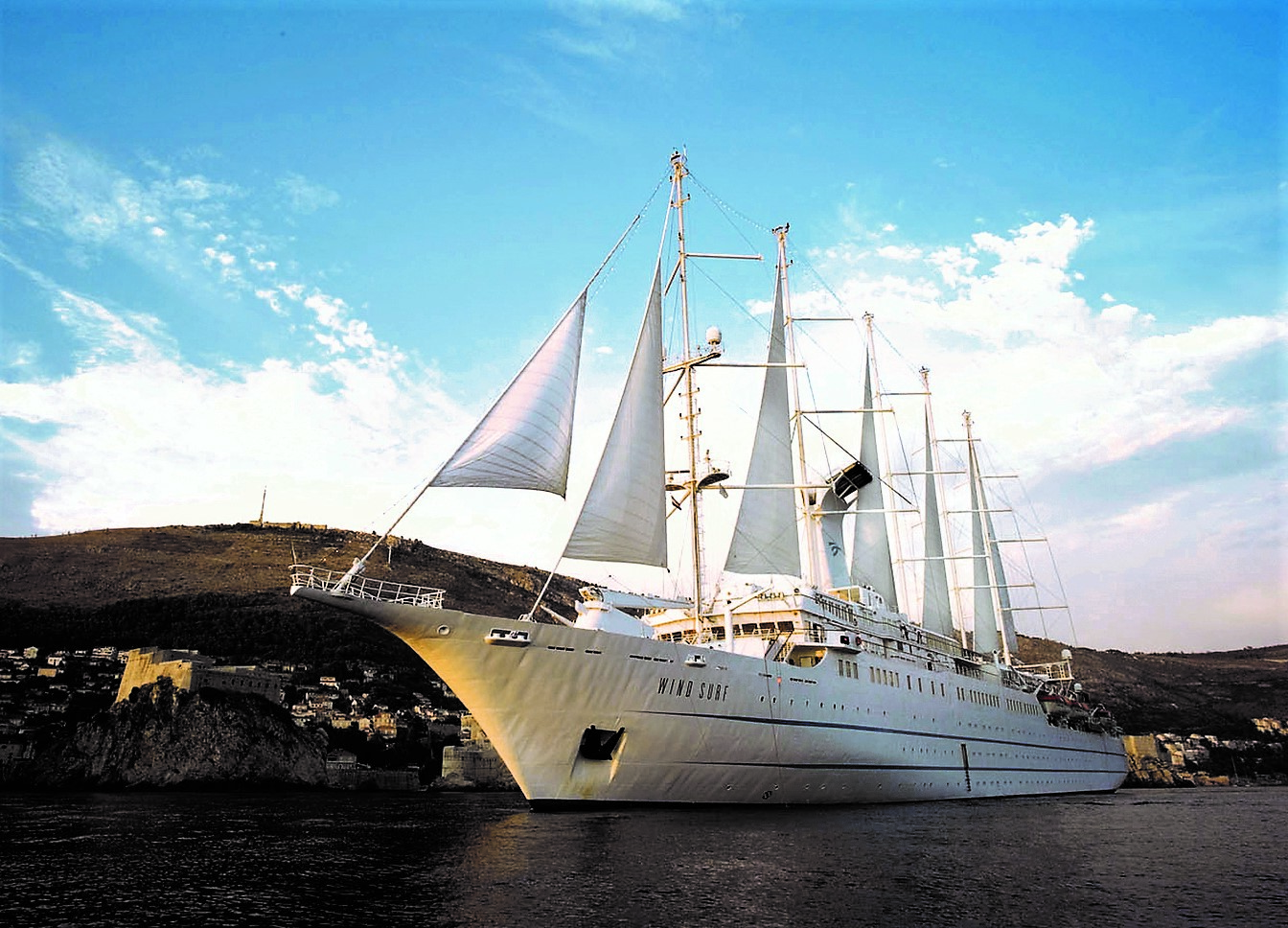 Personal Travel Managers Experience the High Life on the High Seas
A taste of the jet set life in St Tropez, a visit to Monte Carlo's Grand Casino and time ashore in some of the most charming ports in the Mediterranean: these were among the highlights for two of TravelManagers' personal travel managers (PTMs) during a nine-day small ship famil with Windstar Cruises from Rome to Nice.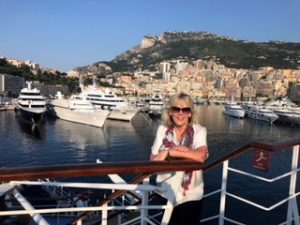 Kathy Millett, who is representative for Claremont, WA, compared the famil experience to sailing through a series of beautiful postcards.
"Our late-night departure from Monaco was just one example of the many memorable moments," she explains.  "We were treated to a seafood barbecue on the top deck, with the band playing and the staff leading the 'line dancing'.  There were lights twinkling all around the harbour and we had the best party in town on board, despite being the only cruise ship in harbour, among all the super yachts."
Kathy says she relished the opportunity to experience this amazing cruise product and the spectacular destinations they visited along the way.
"Experiencing Windstar for myself has totally changed the way I will market it to my clients," she explains.  "Being able to visit and explore the coastlines of Italy and France from the water has completely changed my perception."
The group's cruise aboard Windstar's Wind Surf vessel, which accommodates a total of just 310 guests cared for by 201 attentive crew members, departed from Rome, calling first at Portoferraio on the island of Elba.  From here, they cruised to the charming coastal Italian villages of Portovenere and Portofino, before continuing to several ports on the French Riviera.
"The shore excursions were excellent," Millett enthuses.  "My favourite was to the village of Eze and the Rothschild Villa in Saint-Jean-Cap-Ferrat when we were tied up in Monte Carlo.  We had a superb guide and plenty of time to explore on your own."
TravelManagers' other participant on the famil was Vicki O'Dea, who is representative for Lane Cove, NSW.  Like Millett, O'Dea says the cruise was something she had waited a long time to experience, and she is looking forward to passing on her first-hand tips and ideas to interested clients.
"It's the finer details that will add to my clients' enjoyment of their holiday, such as the ability to make a reservation to dine at the ship's exclusive Stella Bistro so as not to miss out on this amazing dining experience," she explains.
TravelManagers' Executive General Manager, Michael Gazal, says the company sees considerable value in its PTMs investing their time in famils such as this one.
"We have a network of 550 PTMs who are constantly sharing ideas and experiences with their colleagues," he explains, "so the benefits of experience and knowledge from participating in such a famil are distributed across the entire network, and eventually, to all of our PTMs clients."