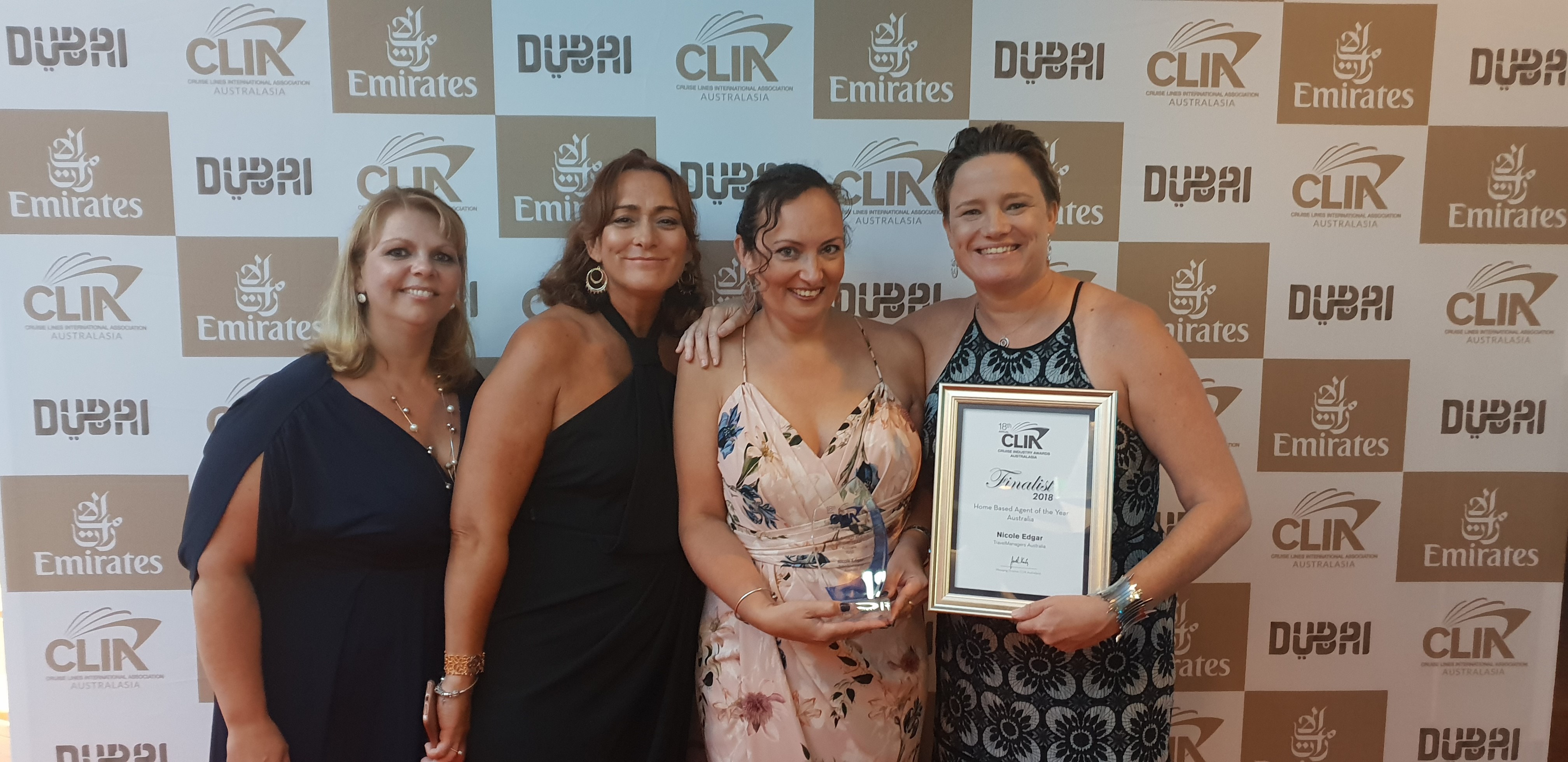 TravelManagers Takes Home-Based Agent of the Year Award at CLIAs
PUBLISHED: Karry-On, ETB Travel News, e-Global Travel Media
Travel industry professionals from around Australia and New Zealand came together on Saturday night to attend the cruise industry's "night of nights": the 17th annual Cruise Industry Awards Australasia, or CLIAs, which were held at Sydney's Star Event Centre. Among those attending was TravelManagers' Nicole Edgar, who was delighted to receive the award for 'Home-Based/Mobile Agent of the Year Australia'.
Edgar, who is TravelManagers' representative for Narre Warren South, VIC, is an accredited CLIA 'Cruise Master', and a long-time advocate for cruise holidays, both for herself and for her clients. She says she has worked hard on growing her cruise business, with impressive results that led to her win on Saturday night.
"I firmly believe there is a cruise product suit everyone," she explains. "Cruise holidays previously accounted for eight percent of my business, but last year, I ran a highly successful cruise campaign that saw it grow to 25 percent."
Nicole credits the strong relationships she has with her cruise suppliers and industry representatives as key to her success, and advocates enlisting their support, as she has done, for film nights, marketing collateral, images and branding.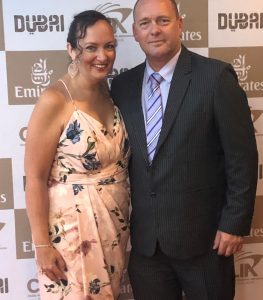 "I've also had amazing support from our National Partnership Office [NPO]," Edgar adds. "We have a Cruise Operations Manager who liaises with our cruise suppliers and helps us build up own cruise businesses, using various marketing tools and strategies such as cruise week, select group sailings and various promotions."
Support from TravelManagers' marketing team has also been pivotal according to Edgar, providing ideas and assistance that range from the production of TravelManagers-branded collateral to arranging ship inspections.
"I do consider myself a cruise expert," Edgar explains. "Having first-hand knowledge of ships and itineraries makes it much easier to match individual clients with the right cruise holiday, and a happy cruise customer is likely to be a repeat cruise customer."
Edgar's passion for selling cruise holidays is one that is actively supported by the TravelManagers business model, according to the company's Executive General Manager, Michael Gazal.
"Our personal travel managers (PTMs) are encouraged to pursue their individual interests and promote their businesses to their own niche target markets – whatever they may be," he explains. "In Nicole's case, she has chosen to pursue her love of cruise holidays, with all the support that the NPO could provide, and that passion and dedication has led to the phenomenal success for which she was recognised on Saturday night."
Edgar's CLIA nomination required her to provide evidence of her cruise promotional activity and to demonstrate its success. An independent judging panel then reviewed the applications before selecting their top four finalists in each category.
"I thought I had a good application submission, but with the sheer number and high calibre of Australia-wide applicants, I was still surprised to receive notice of my nomination as a finalist," Edgar says. "Finding out on Saturday night that I won the overall category was the icing on the cake, and I'm absolutely thrilled."
Edgar says she has already been inundated with congratulations from her TravelManagers colleagues and cruise industry partners.
"It feels like such a validation for all my cruise marketing efforts and the hard work that I've put into growing the business," she explains, adding that it was made achievable by the support she received from the NPO.
Despite having achieved so much already, Edgar is not content to sit back and relax now, but says she intends to build on the momentum she already has.
"I'm completely hooked on cruise holidays," she says with a smile