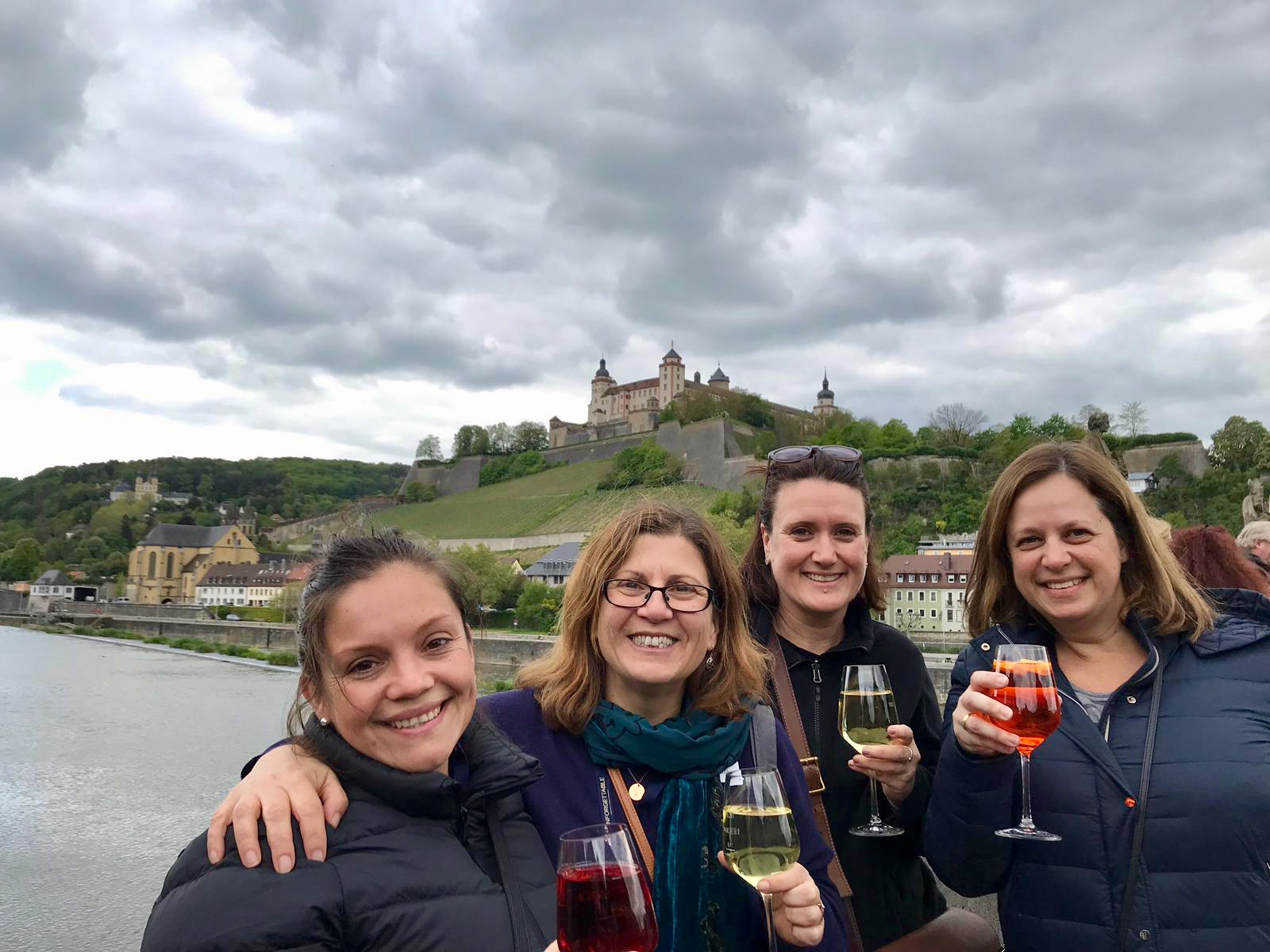 Smoked Beer and Fairy Tales on TravelManagers' River Cruise Famil
From the stunning medieval old town of Bamberg to the seven million tulips of the Keukenhof Gardens, seven personal travel managers (PTMS) spent twelve days soaking up the sights between Nuremberg and Amsterdam on an APT river cruise famil which was exclusive to TravelManagers.
For PTM Maria Rainone, who is TravelManagers' representative for Sassafras, VIC, it was her first opportunity to try European river cruising, and she says she has returned from the famil with a much clearer understanding and appreciation of this type of holiday.
"It's great that you can unpack once and not see your suitcase until disembarkation!" she enthuses. "We experienced the product exactly as our clients would and were encouraged to mingle with the other guests."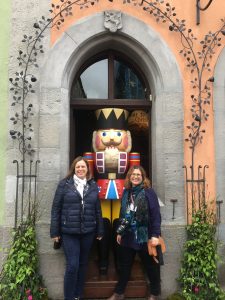 Rainone says there were plenty of highlights within the itinerary, which took them along the Main-Danube canal and the Rhine River, with time ashore at fairy-tale towns such as Rothenburg and Rudesheim along the way.
"These were picture postcard perfect towns, so pretty in their pastel colours, with cute shops and cafes and lovely cobblestone pavements," she says. "The cathedral in Cologne is stunning and going inside to see all the gorgeous stained glass is a must."
The group flew from Australia to Munich and took the train from there to Nuremberg where they joined their river boat. From there, they travelled to World Heritage-listed Bamberg, a Bavarian town that was one of the few to have escaped damage during World War Two. The town is also renowned for its location within the heart of a region that boasts nearly 300 breweries – in fact, sampling local varieties of beer and wine was another highlight for many of the famil participants.
"The APT daily programme had lots of helpful hints and suggestions to clients for each port," explains Jenene Hartnett, representative for Young, NSW. "For example, it recommended that we sample the unusual, smoky-flavoured beer, Schlenkerla, in Bamberg. This is just one of the local specialities I wouldn't have otherwise known about, but which added greatly to many people's river cruise experience."
From here, the famil group continued aboard their APT river ship in a northwest direction along the Rhine, making their way towards Amsterdam but taking time to soak up the lovely scenery along the way. At each port of call, they were able to choose from the variety of shore excursions on offer, ranging from a walking tour, winery visit and cheese tasting in Miltenberg to a guided cycling tour through the Old City of Cologne.
"Miltenberg was my favourite place and the guided castle hike here was so beautiful," reveals Nakita Byrne. "There were red squirrels and woodpeckers here in the woods, and it was so green and luscious, it reminded me of those old fairy tales. I was half-expecting to see the candy house from Hansel and Gretel!"
Onboard the ship, one of the most enjoyable experiences for many in the group was dinner at the Chef's Table: a five-course meal which is overseen by the ship's Executive Chef.
"There is a lot of focus on dining, so you might want to lose a few kilos before you board!", Rainone laughs. "The Chef's table was a lovely experience and all guests have the opportunity to dine there at least twice during their holiday."
The ship's voyage ended in Amsterdam, but cruise guests enjoyed an additional day of sightseeing at their ultimate destination: for many, this was a chance to visit the famed Keunkenhof Gardens, just a short distance beyond the city.
"70 acres of gardens, with seven million tulip bulbs planted every year," Rainone explains. "It was really was stunning, full of international visitors but also local families enjoying a day out. There were great areas for children to play and those amazing fields of tulips."
Byrne, who is TravelManagers' representative for Mount Arthur, NSW, says the entire cruise experience was a great opportunity to find out what life would be like onboard for her clients, and she was very impressed by the efforts made by their cruise director to ensure that passengers' experience was exceptional.
"From mouth-watering onboard dining to amazing service from each and every staff member, all of my expectations were met or exceeded. The free choice activities were fantastic, and local guides were really knowledgeable, providing great facts not only about their country but also the way of life of their people."