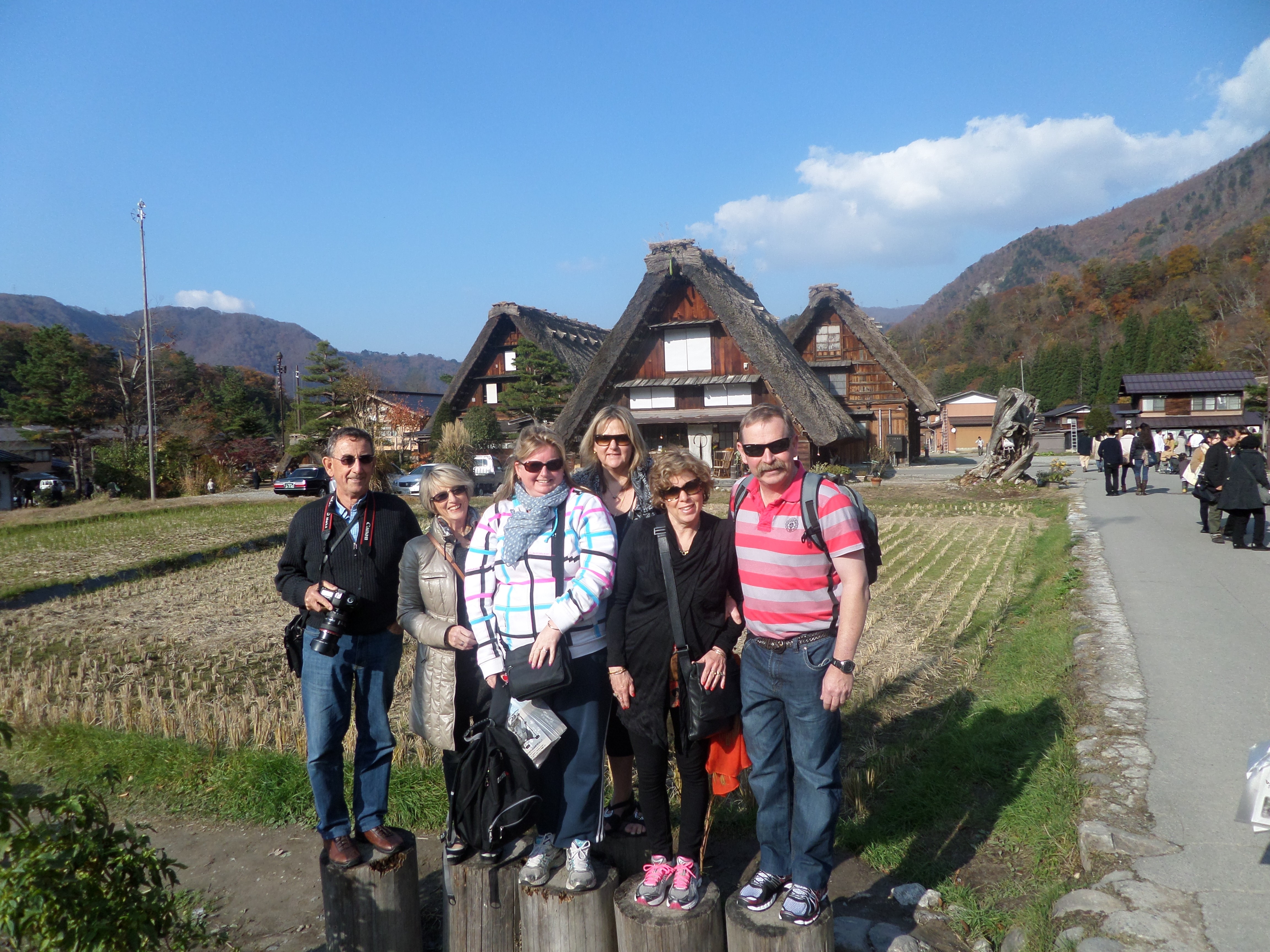 Personal Travel Manager Builds Business Out of Love Affair with Japan
For personal travel manager (PTM), Tanya Barker, a year in Japan as a 16-year-old exchange student was enough to spark a lifelong love affair with the destination, its culture, its history and its people. Barker is now putting this love, and her mastery of the Japanese language, to excellent use, sharing her passion by escorting small-group tours to the Land of the Rising Sun.
"I was selected as a Rotary exchange student in January 1988," Barker explains, "and spent a year living with Japanese families in the centre of Tokyo. I've been back to Japan many times since then to visit friends and keep up my language skills, and I'm really looking forward to taking a group of clients on a tour of Japan this November."
The tour, which is the third group that Barker has escorted to Japan, is a 16-night, fully escorted cultural experience, taking in some of her favourite sights including Tokyo, Mt Fuji, and Kyoto, and departs Australia on 8th November 2019.
"Kyoto is always a wonderful old city to visit, and to have the opportunity to dine with a maiko [an apprentice geisha] is very special," Barker explains. "I'm also looking forward to sharing the unique, UNESCO World Heritage-listed village of Shirakawa-go, staying in traditional farmhouses – it's not something which many tourists have the opportunity to experience."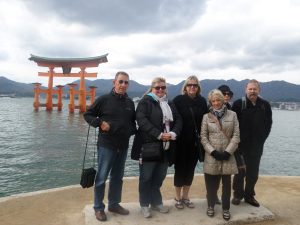 Participants in Barker's previous escorted tour groups have been impressed by the attention to detail and consideration that she puts into organising her tours, and by her command of the Japanese language. One such tour member, Pauline Waldschmidt, joined Barker and a group of five other travellers for an autumn tour of Japan, and says she highly recommends Tanya's escorted tours.
"It was so well organised and had so many different elements that provided the opportunity to experience the Japanese culture, the people and the food every step of the way," she explains. "The fact that she speaks fluent Japanese was also very reassuring, and I felt so relaxed in such capable hands."
"I have referred many of my family and friends to Tanya because of her attention to detail and expertise, not only in Japan but all around the world."
Barker, who is TravelManagers' representative for Narre Warren South, says her tour group is comprised of a mixture of existing clients and new referred clients. With a maximum group size of just 16, Barker has focused on building an itinerary filled with unique and memorable experiences that showcase everything she loves about Japan.
"For example, we will spend a night at a traditional Japanese inn or ryokan in the small mountain town of Hakone," she says. "It may involve stepping outside their comfort zone for some to take a dip in the hot springs (onsen) but it's one of those priceless, essentially Japanese experiences that I'm excited to provide."
Barker has promoted her tour at the two local lifestyle village which she visits on a monthly basis and has also relied upon word of mouth through family, friends and existing clients. Social media has also played a role in filling the available spaces, with regular updates on her website and Facebook business page.
TravelManagers' Executive General Manager, Michael Gazal, says Barker's initiative in creating a business opportunity out of her genuine passion for Japan is a reflection on the intent behind the company's business model.
"We have more than 570 highly-experienced PTMs around Australia, each of whom has their own individual areas of interest. Whether their passion lies in eco-tourism, dance, or food and wine, our National Partnership Office (NPO) provides the necessary tools and as much or as little support as is needed to ensure their success."
Barker agrees, having made use of templates produced by NPO's marketing team to create promotional fliers for her tour. She has even used her expertise to arrange and escort a week-long TravelManagers exclusive Japan famil for a group of five of her fellow PTMs. With further Japan tours in the pipeline, including a more family-friendly itinerary in January 2021, she says she will use feedback from November's tour members to finetune her offering.
"Feedback from tour members on our return will help me to gauge what should be added, removed or retained in future itineraries," she explains, "but we are visiting places that I love and I'm very familiar with, and my clients always seem to love them too."
Although Barker has engaged local guides to join the tour group at each new destination, her excellent mastery of the Japanese language and in-depth knowledge of Japan means that she will personally be on hand every step of the way to organise group check-ins, ensure that her clients board the correct train or bus, and generally provide support as and when it's needed along the way.
"It's a pretty special way to earn a living," Barker notes. "The Japanese people are so warm, respectful, hospitable, caring and friendly, while the country itself has so much culture, is very safe, impeccably clean and runs like clockwork – what's not to love?"