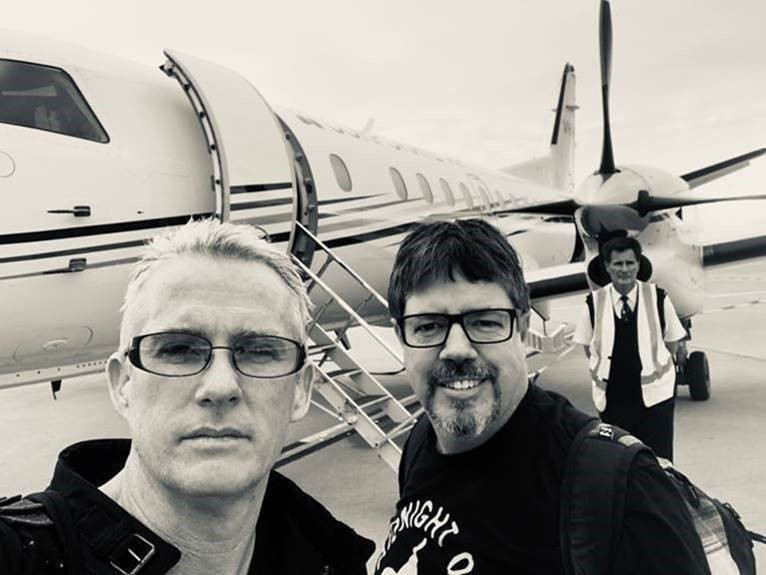 Burning the Midnight Oil at TravelManagers
For many business owners there is an ongoing challenge to balance the demands of work with the pleasures of life outside the office. For personal travel manager (PTM), Ian Long, who is based on Queensland's Sunshine Coast, becoming a home-based consultant with TravelManagers has given him the freedom and flexibility to pursue his interests and passions, most recently flying by corporate jet to Wollongong in order to attend a surprise Midnight Oil gig.
Long, who joined TravelManagers in 2014, says the TravelManagers model makes it easy to take his work with him wherever he goes, so that he is free to seize upon opportunities when they arise such as the Midnight Oil gig, which was billed as a warm-up show prior to their current European tour.
"It was easy to arrange my work commitments around the trip," he explains. "A laptop, cell reception and a phone are all I need to keep in touch with my clients and manage their needs, wherever in the world I happen to be."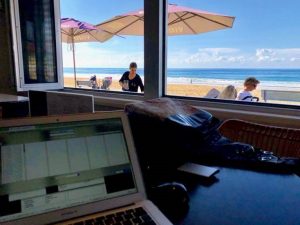 Long's wife, Shani, is also a PTM with TravelManagers, and together they have just had their first baby, a little boy called Hudson. They agree that the systems and support provided by TravelManagers have made it possible to juggle the demands of a young family with those of building a successful business together.
"The flexibility of being a personal travel manager on top of the TravelManagers' remuneration and all-encompassing support package has been the key to a great work-life balance," Long says. "It gives me the power to commit to these types of opportunities."
TravelManagers' Executive General Manager, Michael Gazal, says Long's experience demonstrates the opportunities that are available to PTMs thanks to the technology and support provided by the National Partnership Office (NPO).
"Building a business that is financially and professionally rewarding is obviously an important part of the equation, but we want our PTMs to develop their businesses in a way that is personally satisfying as well."
Long agrees, noting that this was a priority when he decided to join TravelManagers nearly five years ago.
"I feel very fortunate to have the freedom to catch up on work at a beachfront café, having flown by corporate jet to attend a music gig, more than 1,000 kilometres from my regular office location. That's the beauty of not being tied to an office location because my office can travel wherever I do."