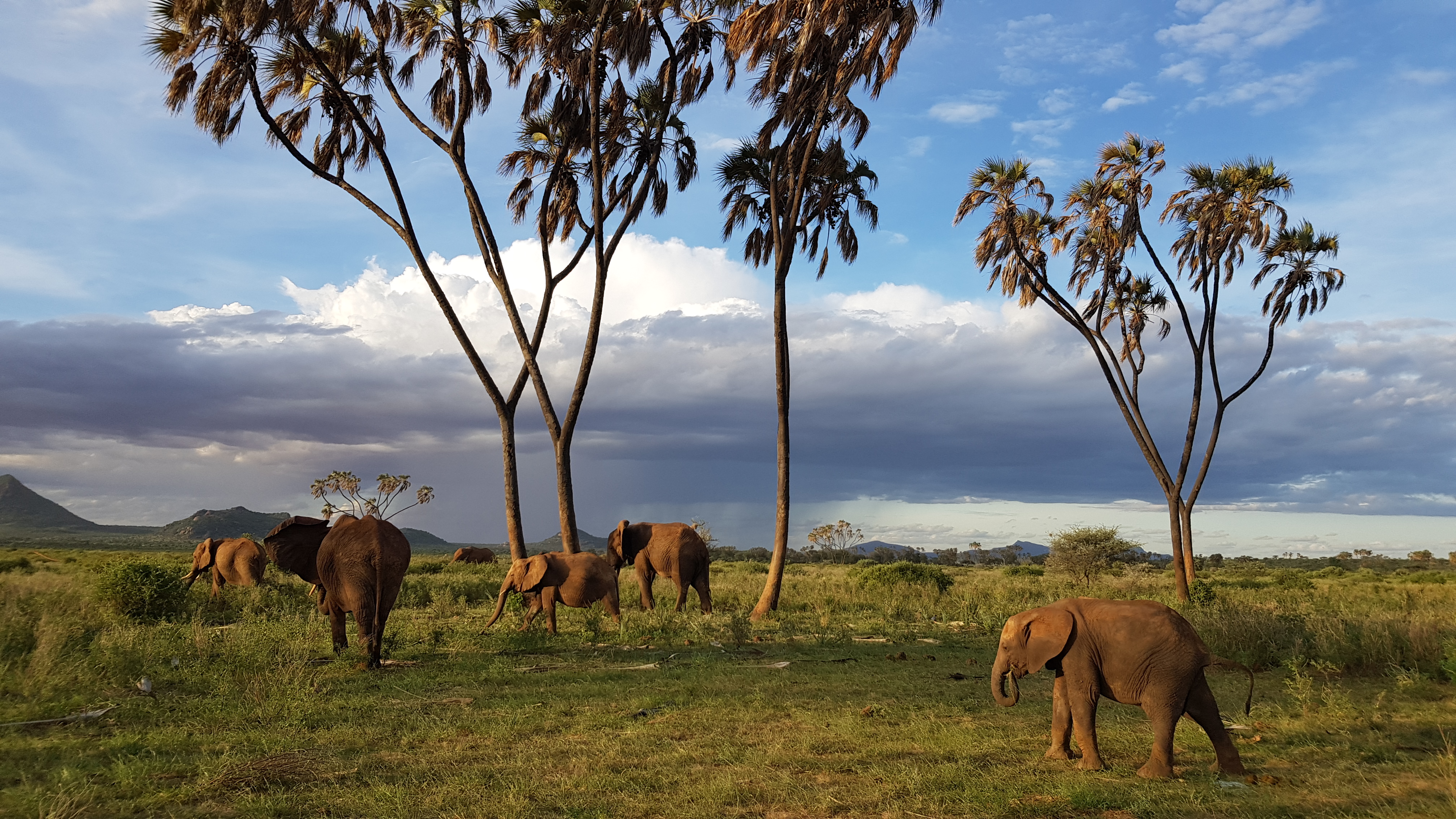 Balloon Rides and the Big Five on Kenya Famil
PUBLISHED: TravelTalk, ETBNews, e-global travel media
From luxury tented safari camps to early-morning hot air balloon rides, Africa offers luxury experiences that are completely unique. Three personal travel managers (PTMs) were therefore thrilled to be invited to represent TravelManagers on a recent eleven-day African safari famil, conducted by African Wildlife Safaris.
All of the famil participants were required to have sold Africa holidays previously, but PTM Rose Febo, who is TravelManagers' representative for Wynnum, QLD, says the first-hand experience she now has in Kenya has increased her confidence in selling the destination.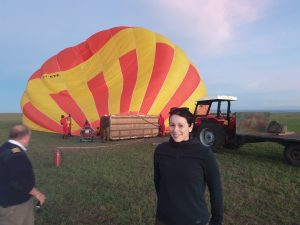 "With Africa, it's so important to know the destination," she explains. "I now have greater assurance in structuring the right itinerary thanks to a clearer understanding of travel times and distances, and having experienced various lodges and safari camps, I am much better equipped to explain to my clients what they are getting for their money."
The three PTMs joined other travel professionals in Perth for their South African Airways flight to Johannesburg and then on to Nairobi, where they spent the night before continuing to the iconic and historic Mt Kenya Safari Club, which is set on the slopes of Africa's second-highest peak.
"The views and location were spectacular," Febo reports, "and although we were able to take part in viewing safaris on two of the nearby game reserves, everyone was very excited to get to our next base: Elephant Bedroom Camp in Samburu National Reserve."
Participants spent two nights at Elephant Bedroom Camp, which is a small and exclusive camp set on the banks of the Ewaso Ny'iro River. Accommodation consists of twelve luxury tents that are furnished in rustic African style, but as Febo explains, there are plenty of creature comforts on hand.
"We were treated to excellent game viewing in spectacular settings, returning after each game drive to gourmet meals served either under the African sky or inside the well-appointed dining area."
From here the group flew to another camp, this time in the heart of the Masai Mara, close to the Tanzanian border. Tipilikwani Mara Camp is an exclusive, intimate camp of just twenty tents which features magical views across the Mara plains. Here, they were free to join game drives accompanied by local expert guides, take bush walks and watch the dawn from the perspective of a hot air balloon.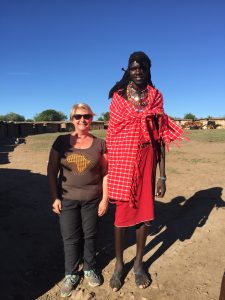 Febo was one of the famil participants who took advantage of this unique opportunity and cites it as one of the most memorable moments in an itinerary that was packed with highlights, with both she and her fellow PTM, Erryn Morris, in agreement that their time in Kenya was all about the animals.
"Africa is all about the game viewing," states Morris, who is TravelManagers' representative for Gooseberry Hill, WA. "Any leopard or cheetah day is a great day, and I really appreciated the special touches provided at the safari camps, such as great food and hot water bottles in the bed after a day bouncing around in a Land Rover."
Both Morris and Febo also took full advantage of the photographic opportunities presented during their time in Kenya, with Morris offering some valuable packing advice: "if you have a good camera and lens, take it. It can be hard with weight restrictions on small aircraft, but it's worth sacrificing the extra clothes – there no need for high fashion when on safari!"
"It's a photographer's dream destination," Febo adds. "My camera finally reached maximum capacity on my last day!"
Although not the first visit to Africa for these experienced PTMs, the Kenya famil introduced them to new regions, experiences and camps, and both confirm that they would be happy to return to this destination again and again.
"There's so much to see and do, and I never tire of seeing the incredible wildlife and meeting the very friendly local people," Febo explains.