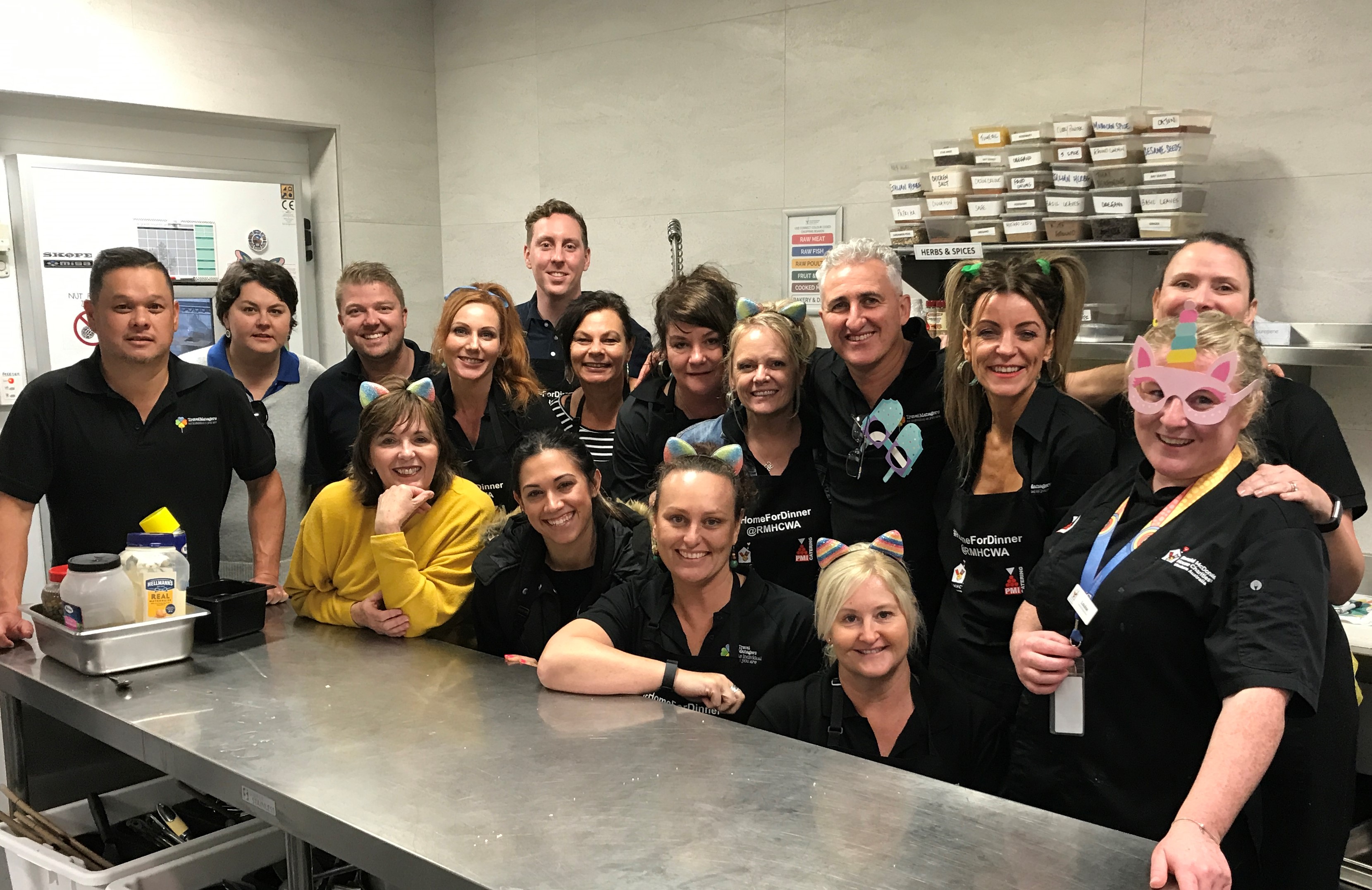 TravelManagers 'Home for Dinner' at Ronald McDonald House
TravelManagers' twelfth annual National Conference got under way on Friday morning, with more than 395 participants attending the three-day Perth event.  Although the conference officially opened at 10am, Perth time, conference attendees have been arriving in Perth all week to participate in various pre-conference events including optional tours of Margaret River, Rottnest Island and Perth and the traditional golf tournament, which this year was held at Wembley Golf Course.
"With an Australia-wide network a lot of our personal travel managers [PTMs] and suppliers don't get to see each other often during the year, so the pre-conference activities are a fun way to reconnect with colleagues and friends before the serious business gets started," Gazal says. "By Friday morning there will be a real buzz in the air."
According to Gazal, one of the most important and anticipated components of TravelManagers' annual conference is the opportunity to give back to the community by partnering with a local charity. In previous years this has involved renovating a school in Fiji and building bikes for under-privileged children in Sydney; this year the company has chosen to join forces with Ronald McDonald House Charities Western Australia, who provide a 'home away from home' for regional Western Australian families of seriously ill children receiving hospital treatment in Perth.
"When families have to travel far from home to receive specialised medical treatment, seeking accommodation in an unfamiliar place only adds to their fear and uncertainty," Gazal explains. "To support them in providing a safe, happy haven for those families, our PTMs, NPO team members and supplier and media partners have been invited to donate an item to one of two programs: Books on Beds, which provides a new book for every child that stays overnight, or Arts & Crafts, contributing much-needed supplies to their learning centre."
As further support for Ronald McDonald House, a small team of suppliers, NPO representatives and PTMs participated in an initiative known as "Home for Dinner" on Thursday night. They provided home-cooked dinners for families staying at Ronald McDonald House, as well as co-ordinating decorations, entertainment and a few surprises for the kids.
Lauren Compton, who is TravelManagers' representative for Condon, QLD, was one of the PTMs who helped out at Ronald McDonald House. She says she found the experience extremely rewarding and was thrilled to see their support made to the families she met.
"What an amazing initiative! This has highlighted my belief that giving is living and really underlined the value of love and support. It has been really amazing to be a part of today."
"It was fantastic to come along this afternoon," adds Gena Signorini from Amadeus. "Being able to give back to the community, seeing the faces of the families we were feeding and witnessing the really great work that Ronald McDonald House does brings you back to reality and reminds you that it's important to focus on the little things."
WLCL's Lance Dye spent a lot of time in hospitals as a child and says he can appreciate the fantastic support Ronald McDonald House Western Australia provides to families in tough times.
"It's a great facility for families to come and seek refuge when they are going through a pretty hard time. It was great to join forces and help out as part of the TravelManagers team tonight, providing a nice meal and giving the families a really good night."
Gazal says the decision to support Ronald McDonald House this year was an easy one, given that key values of the charity (Family, Excellence, Integrity, Inclusion and Energy) closely align with TravelManagers' own values.
"The opportunity to work together each year in helping another amazing organisation connects us as a group and remains as a lasting memory of the TravelManagers conference experience. If we can make just a small difference in families' lives, it makes our conference experience that much more meaningful."