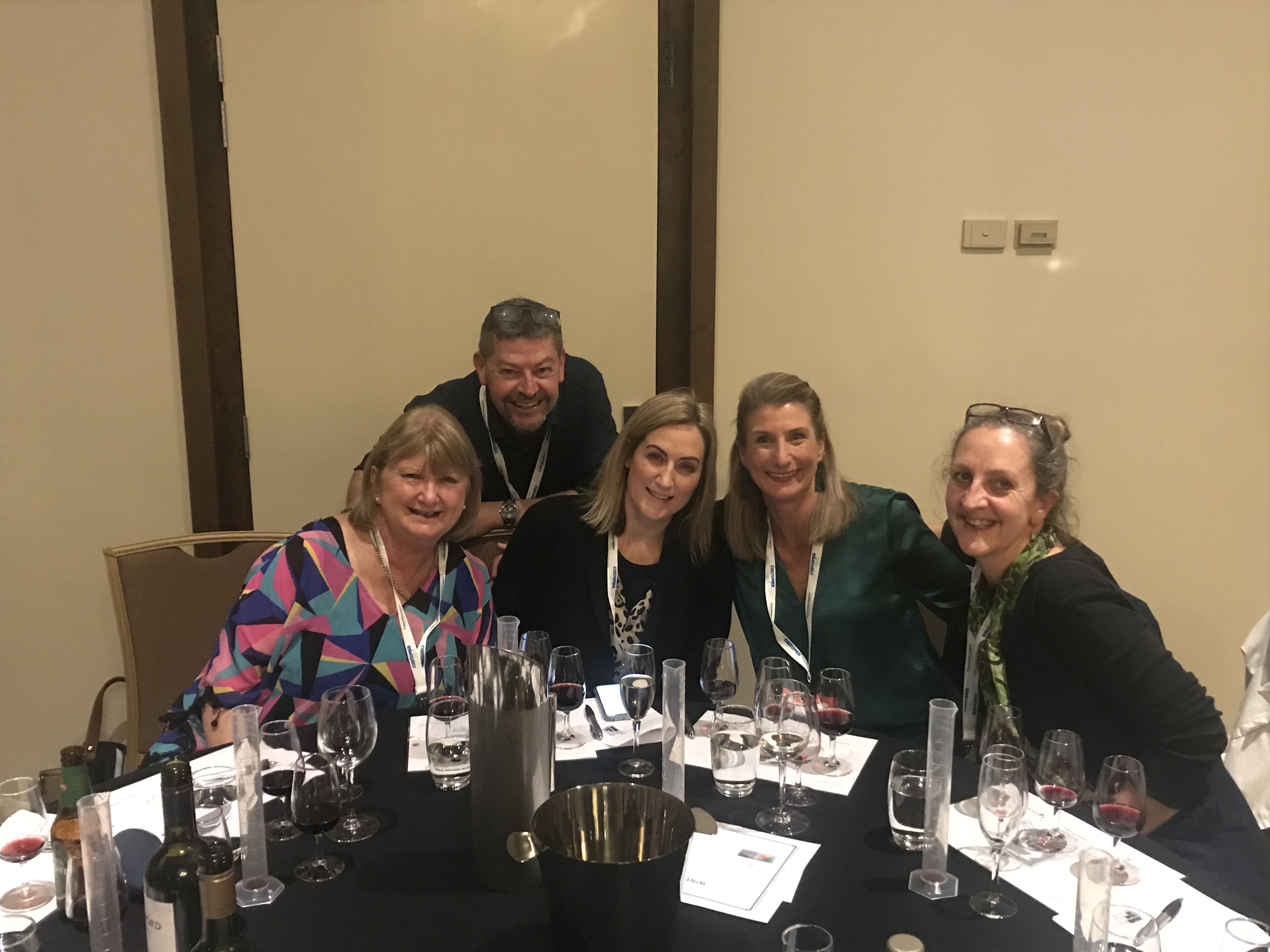 Personal Travel Managers Diversify into Winemaking at Annual Conference
The historic Sandalford Estate in Perth's picturesque Swan Valley provided a serene, vineyard setting in which to conclude the second day of TravelManagers' annual National Conference on Saturday night, after two busy but rewarding days of presentations and workshops.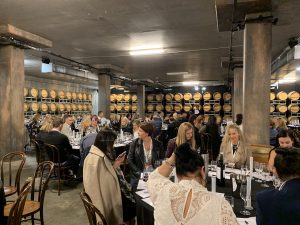 The conference, which is TravelManagers' twelfth, commenced on Friday morning with a welcome from Western Australia Tourism's Chairman Nathan Harding, followed by a keynote presentation from Amanda Stevens, who Executive General Manager, Michael Gazal, describes as a renowned thought leader on the customer experience.
"Amanda has extensive experience in consumer psychology and a mesmerising story-telling style," says Gazal. "Her subject matter, which was turning customers into advocates, ties in neatly with TravelManagers' focus on putting customers at the heart of everything – she really set the tone for the rest of the conference."
Following on from Stevens' address, conference attendees listened to presentations from partner suppliers including Amadeus, NCL and WLCL, as well as from selected personal travel managers (PTMs) who shared their 'Secrets of Success'.
"The PTM presentations have become a highlight of the conference for many attendees," Gazal notes, "and this year was no different. They reflect an integral aspect of TravelManagers' culture, which is the sharing of ideas, experience and knowledge based on a recognition that each individual has something to contribute and something to learn."
The final presentation for the day came from the head of Qantas' Boeing 787 programme, Peter O'Donohue, who has spent much of his 40-year career with the airline focused on ensuring the quality of the onboard experience for Qantas customers.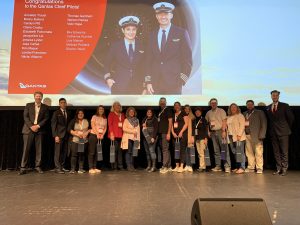 "Peter's most recent focus has been on 'Project Sunrise' – the airline's plan to operate non-stop flights from the east coast of Australia to London and New York. It was very informative to hear his thoughts on the future of air travel as it relates to the customer," says Gazal.
Day one concluded with an opening night cocktail function at Embargo on the Point with the stunning setting on Perth's iconic Swan River providing a great location in which to unwind from what Gazal described as "a very full but very rewarding day."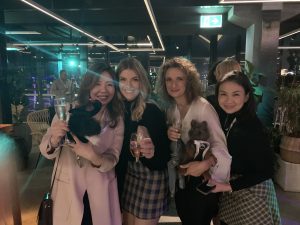 The second day of the conference began with a workshop run by Amanda Stevens, in which participants heard about practical ways to build customer advocacy, based on learnings from a selection of high performing PTMs. Supplier partners also had the opportunity to connect with PTMs during a 2.5-hour trade show, while the afternoon sessions consisted of further workshops.
"PTMs were able to choose from a wide variety of subject matters that tied in with the overall conference theme," Gazal notes, "ranging from the future of the cruise customer to tips on writing effective blogs."
At the end of the day, it was time to take a break from serious business and head out of the city for a mystery team building activity, which has become a firm favourite on the conference itinerary. Previous years have seen teams competing in an 'Amazing Race'-style event around the streets of Honolulu and working with at-risk communities in Thailand.
"Given that Perth has the amazing Swan Valley wine region right on its doorstep, a team-based wine blending competition was an inspired choice," according to Melisa Randazzo, who is with  TravelManagers' National Partnership Office, and a member of the winning team as judged by Sandalford Estate's sommelier.
"I don't think any of us will be branching out into wine-making full-time, but it was a fun chance to enjoy each other's company in a stunning location and reset before the final day of conference," she concludes.