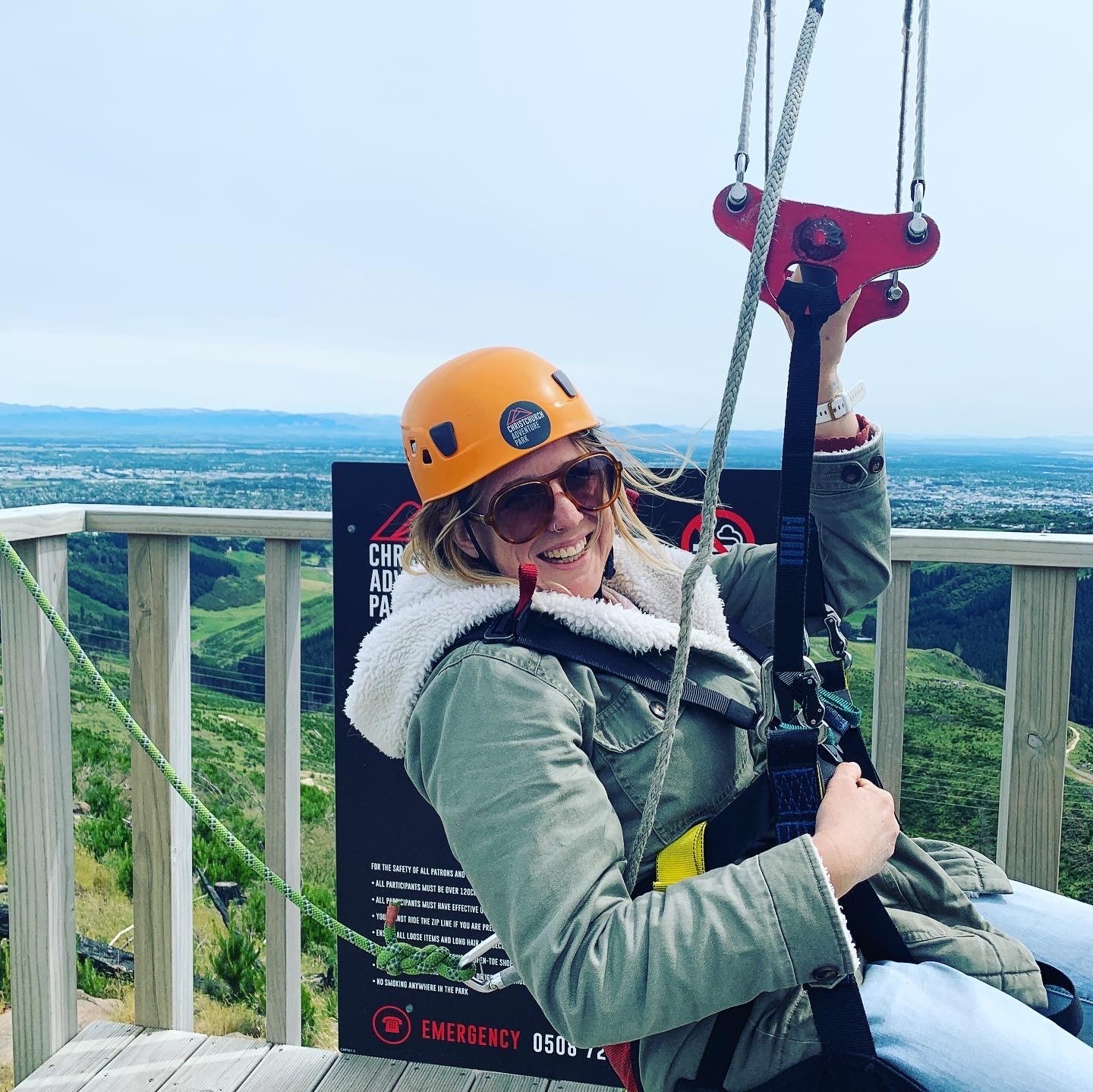 TravelManagers Partake of Air NZ and Tourism NZ's Mouth-watering Mega Famil
PUBLISHED:  Travel Weekly, eglobal travel media. Feb 2020
Take 100 travel professionals and drop them into one spectacular destination. Gently scatter them across a selection of ten incredible itineraries and leave them to soak up world-class scenery and experiences for seven days. This was the recipe followed by Tourism New Zealand and Air New Zealand when they created the 'Pure New Zealand mega famil', which was attended by seven of TravelManagers' personal travel managers (PTMs).
For Ally Casey, who is TravelManagers' representative for Long Jetty, NSW, it was her first visit to the New Zealand, and she says her expectations about the destination were easily exceeded.
"I knew New Zealand was going to be spectacular, but it literally blew my mind how beautiful it was," she enthuses. "We spent two days driving the stunning Catlins region in the southeast corner of Otago in a camper van. It was an amazing way to experience this area and I'm happy that I can confidently advise my clients as to whether they would be better suited to hiring a car or a campervan for their holiday."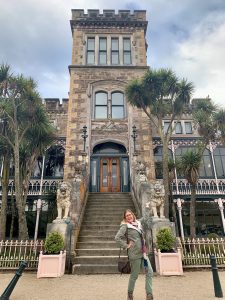 Casey's famil itinerary commenced in the mountain resort town of Queenstown and concluded in Christchurch a week later. She was one of nine consultants who took part in the 'Iwa' itinerary option, including her TravelManagers colleagues Jacqui Ryan, Colleen Lacey and Vicki Hope. They were hosted in New Zealand by Tourism New Zealand representative Lily Douglas.
The 'Iwa' itinerary was one of ten on offer for participants in the mega-famil, and took in the regions of Southland, Otago and Canterbury. Highlights included a wilderness jet boat ride on the remote Dart River and an overnight cruise to Fiordland's Doubtful Sound.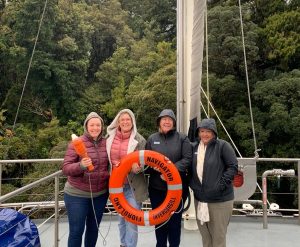 "For me, the biggest highlight was definitely kayaking on the black waters of Doubtful Sound," Casey reports. "It was unseasonably rainy while we were there, so the waterfalls were in full flow, with mist swirling through the peaks – it was truly magical."
At the same time, other famil groups were enjoying alternative itineraries throughout New Zealand, to locations as diverse as Hanmer Springs (a thermal hot springs resort in North Canterbury) and Hobbiton (one of the original movie sets from the Tolkien stable of movies, which is actually located in the North Island's bucolic Waikato region).
PTM Donna Jones, who is TravelManagers' representative for Attadale, WA, opted for the 'Whā' itinerary (the names relate to the Māori numbers one to ten). Her itinerary took in much of the upper North Island from Auckland to Taupo via Rotorua and the Waitomo Caves, before flying to Christchurch where the group linked up with the other mega-famil participants for a '100% Pure New Zealand' specialist training day.
"I now have an excellent grasp of the logistics for planning an amazing self-drive holiday in New Zealand", Jones reports. "I was amazed by how easy it is to drive in New Zealand and how close together everything is. I also know which hotels to book, what highlights to see along the way and which adrenalin experiences are worth a try."
Jones describes herself as "spoilt rotten" by the adrenalin experiences her group were offered during the famil – from black water rafting in the Waitomo Caves to sky diving and jet boating in Taupo.
"We even had the chance to roll down a hill inside a giant inflatable ball filled with water – only the Kiwis could invent something as nutty as zorbing!"
The Upper South Island formed the focus of the 'Whitu' itinerary, which was the famil of choice for PTM Natalie Miller, representative for Belmont NSW. She was accompanied for the week by seven other agents and escorted by Whitney Talbot and Jacob Harrington, who are Tourism New Zealand's Tourism New Zealand's Famil Operations Manager and Business Analysist Tourism New Zealand respectively.
"We were lucky to meet lots of friendly locals during our week," says Miller, "including whales, seals and dolphins during a whale-watching cruise in Kaikoura. We were also treated to amazing local cuisine, with visits to an organic, family-run vineyard restaurant in Waipara and Barry's Bay Cheese Factory near Akaroa."
Ten agents joined the 'Tekau' itinerary, including TravelManagers' Frances Cochrane from Mooroolbark VIC. Adventurous highlights for the group included riding in an all-terrain Hagglund at the International Antarctic Centre in Christchurch, visiting remote Stewart Island off the southern tip of the South Island, and cycling a section of the iconic Central Otago Rail Trail.
The famil participants say they were impressed with the range of attractions and activities available to visitors of all ages and abilities: "New Zealand definitely isn't just for active and adventure travellers."
Casey says she's happy that a return visit to explore other parts of New Zealand is firmly on the cards.
"New Zealand is famous for its stunning scenery and it did not disappoint. I can't wait to visit again and I'm already planning my next road trip to coincide with TravelManagers' annual national conference, which is set to take place in Christchurch in 2021."