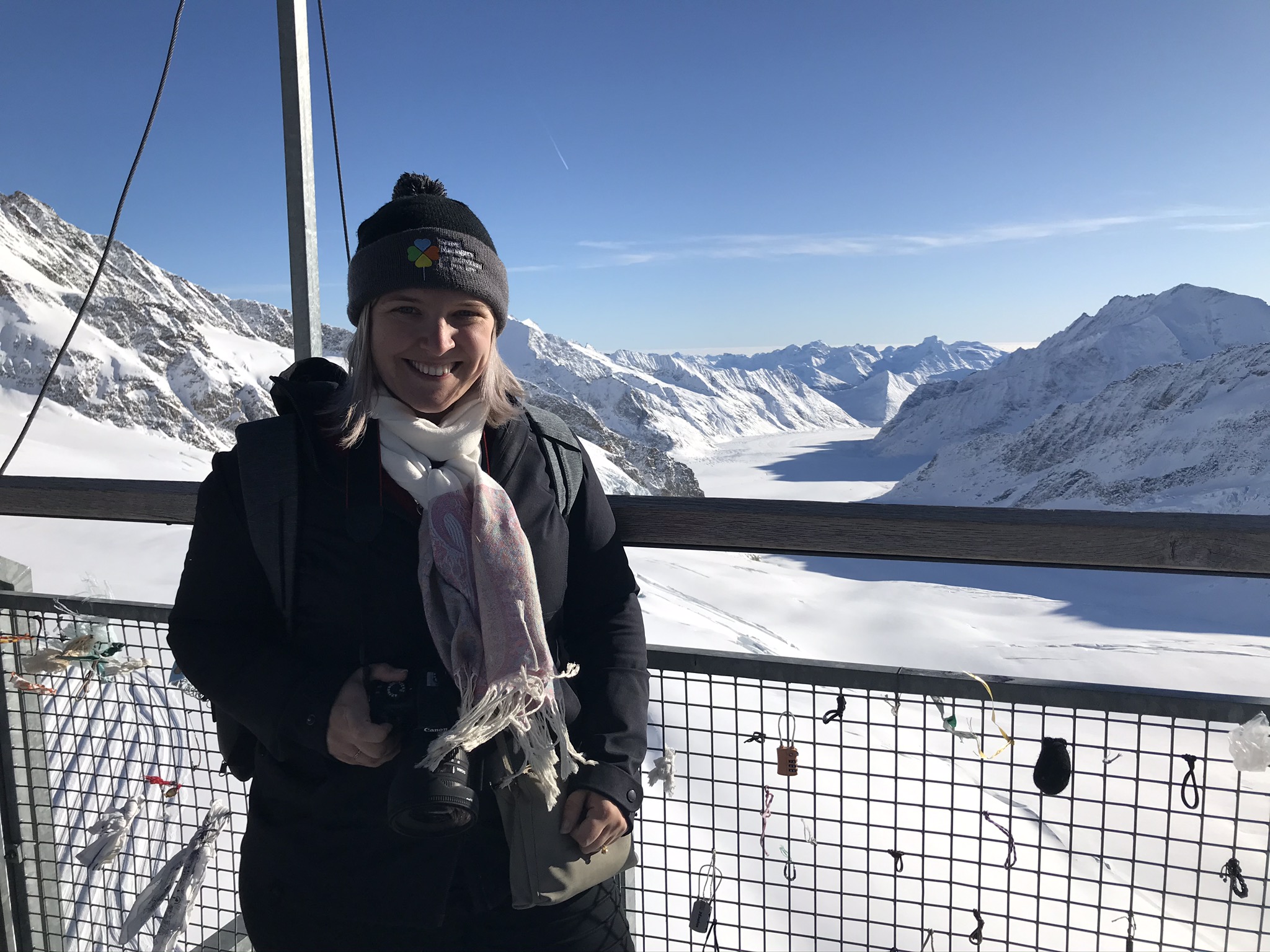 TravelManagers Joins Multi-Country Mega Famil of Switzerland
Jungfraujoch is the saddle which links two of the highest peaks in Switzerland's Bernese Alps. Despite its altitude of 3,454 metres above sea level, visitors have been easily able to gain access to this high-alpine snowy wonderland since 1912, when the lofty viewpoint was linked to the valley below via the Jungfrau narrow gauge railway line.
For TravelManagers' Emily Turner, her time at Jungfraujoch ranked as the figurative and literal pinnacle of a week-long Swiss famil that focused on exploring this wonderland by rail. The famil, which brought together eight travel consultants from around Australia, was one of ten famil groups that together comprised a Swiss mega-famil for travel professionals from seven different countries.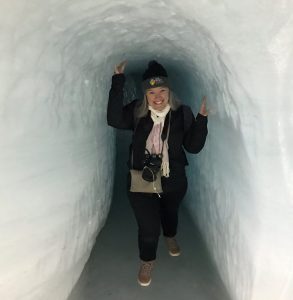 "The whole day at Jungfraujoch was fantastic," she reports. "The train journey alone was very exciting, and then adding in the views at the top and the rest of the experiences available made it even better. This was a huge bucket list item for me!"
While at the aptly named 'Top of Europe', Turner and the rest of her famil group spent their time soaking up the breath-taking views from the railway station's viewing platforms, exploring the other-worldly sculpture galley of the Ice Palace, and sampling the delights of Lindt Swiss Chocolate Heaven.
As one would expect from an itinerary designed and hosted by Switzerland Tourism and Rail Europe, the train ride up to Jungfraujoch was not the only spectacular rail journey the group experienced during their time in Switzerland.
All-in-one, first-class Swiss Rail Passes provided the famil group with access to major cities such as Zurich, Lucerne, Basel, smaller towns like Montreux and Vevey, and the incredible alpine scenery that is made easily accessible by Switzerland's impressive rail network.
"The Golden Pass Line between Lucerne and Montreux along is often overlooked compared to some of Switzerland's better-known scenic rail journeys which I have done in the past," she notes. "But coming down the hill into Montreux, with Lake Geneva and the French Alps in the background, was truly spectacular."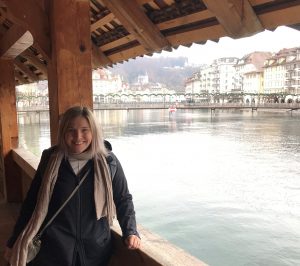 Turner, who is TravelManagers' representative for Traralgon, VIC, was joined by seven other Australia-based travel advisors on this itinerary. They were escorted by Kaitlin McDowell, who is Inside Sales Specialist with Rail Europe's representative office in Melbourne. Turner says the famil experience provided her with valuable insights into travelling Switzerland by rail, and she is looking forward to sharing her first-hand knowledge with her clients.
"The efficiency and comfort of Swiss trains is second to none, the option of arranging door to door luggage transfers is well worth the investment, and I now have first-hand knowledge of lovely hotels that are within easy reach of the train stations at each destination we visited."
As well as the ins and outs of Swiss rail travel, Turner reports that she has picked up plenty of other useful local tips.
"For example, if you're in Zurich and a vegetarian, Haus Hiltl should be on the top of your list as the oldest vegetarian restaurant in the world. Even though I am far from being a vegetarian, I absolutely loved this place!"
Despite the famil being her fourth visit to Switzerland, Turner says she would happily return again and again.
"Travelling in winter gave everything such a magical atmosphere, especially in the Christmas Markets in Zurich, Basel and Montreux. There's just so much to see, and it's a different experience every time you visit depending on the season.," she explains.