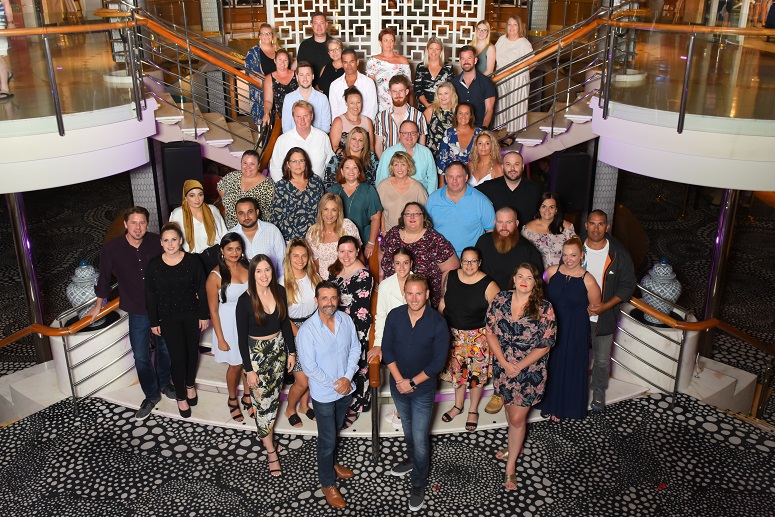 Second Consecutive P&O Flagship Top 20 winner for TravelManagers
Published: eglobal-travel media, Travvel Monitor, Travel Weekly
For the second year running, TravelManagers is celebrating the inclusion of one of its personal travel managers (PTMs) among the P&O Flagship Top 20 selling consultants for 2019.
Julie Whitlock, as representative for Munruben, QLD, is TravelManagers' newest cruise sales high achiever. She achieved her Flagship status based on her P&O sales made via the cruise line's Polar Online booking system between 1 December 2018 and 30 November 2019. Having already achieved Top 20 status in 2016 in her previous role at an online cruise agency, she says she was determined to replicate that success in her new business.
"When I joined TravelManagers in May 2018, I told my Business Partnership Manager (BPM) at our first meeting that I wanted to achieve Flagship Top 20 status again. I knew it was going to require hard work, but I gave myself a two-year plan and cracked it within the first year!" she reports with a smile.
Julie credits her endless passion for cruise holidays for her achievement, and says when she's not designing them for clients, she loves nothing better than to head off on a cruise herself, accompanied by her family and friends.
"Cruising is a long-term passion for me… you could say I'm an addict!" she laughs. "I love creating memories with my three children – my youngest daughter, Ruby, is twelve years old and is already an Elite Princess passenger."
"My speciality is cruise holidays for families, groups, weddings and all types of celebrations," Julie adds. "I love helping clients to find the right ship and itinerary to turn their holiday dreams into reality."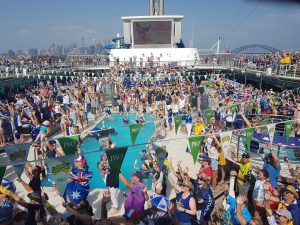 In fact, the very apt reward for reaching Top 20 Flagship status was a three-night Australia Day cruise departing from Sydney for Julie and her husband, complete with a $1,500 Visa gift card, onboard spending money and one night's pre-cruise accommodation at the Four Seasons Hotel. The night before the cruise, all 20 Flagship Achievers attended a celebratory dinner in Sydney, hosted by the P&O Cruises Sales team.
"I cannot express enough what a truly wonderful incentive P&O Cruises offer for placing in the Top 20 consultants. As a girl who loves the ocean and has a passion for cruising and experiencing different, amazing destinations around the world, it's the perfect reward," she says.
TravelManagers' Executive General Manager, Michael Gazal, says Julie's achievement demonstrates how the company enables PTMs to pursue their passions and transform them into business success.
"The National Partnership Office team works with PTMs to convert their ideas and enthusiasm into thriving businesses. From liaising with suppliers to providing various marketing tools, we strive to provide all the support they need, and Julie's success is just one example of these collaborations bearing rich fruit."
Having achieved her Top 20 goal a year early, it might seem reasonable to expect that Julie might be happy to relax and enjoy her success. But she's not ready to sail into the sunset just yet – she has further aspirations for her business in 2020.
"This year I'm looking forward to increasing my growth and sales in the cruise sector. My home port of Brisbane is set to explode with new ships and a brand-new port terminal that's opening in October 2020, so I'm setting my sights on a repeat appearance in the Flagship Top 20."