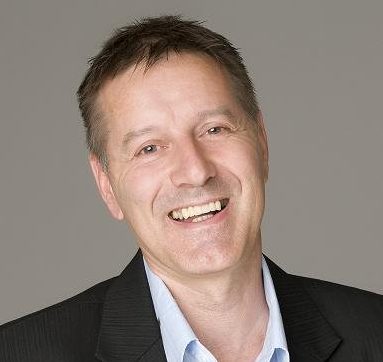 Personal Travel Manager's Efforts Make Humanitarian Mission A Reality
While most of us have packed away our passports for the immediate future, international travel is still necessary for some people who are carrying out essential services. The logistics involved in moving around the globe are now more dynamic and complex than ever before, especially when the destination is somewhere that is off the beaten track at the best of times.
This is certainly the case for clients of personal travel manager (PTM) John Lengacher, who were bound to Addis Ababa in Ethiopia to take up roles as humanitarian aid workers last month.
"My clients were originally planning to relocate to Addis in March to take up their new positions but decided at the last minute to postpone the trip while the COVID-19 situation unfolded," John explains. "They had intended to fly via Singapore, but with Singapore Airport closed even to transit passengers, and all flights between Asia & Ethiopia cancelled indefinitely, we needed to find another option."
John and his clients monitored the evolving situation over the next few weeks while keeping tabs on alternative routes to Ethiopia. On his advice, his clients applied for and received approval from the Australian Government to leave Australia. When they found an opportunity to get to Addis Ababa on a United Nations relief flight from Rome, it seemed that they would soon be on their way.
"I arranged a flight from Australia to Rome on Qatar Airways to connect with the UN flight and advised the clients to contact the Italian authorities for confirmation that they would be allowed to enter Italy."
However, John says the Ethiopian Government did not approve the relief flight from Rome to Addis Ababa, which left him once again casting around for alternatives. He found a flight from Melbourne to Stockholm via Doha on Qatar Airways, which would connect with a flight from Stockholm to Addis Ababa some hours later.
"In this era of COVID travel, it's no longer as simple as booking seats and issuing tickets," John warns. "I phoned the Swedish Embassy and spoke to the Second Secretary, who confirmed with Swedish border police that my clients would be permitted to transit through Sweden. When we received confirmation that the clients would be allowed to transit but not enter Sweden, we thought they were finally on their way."
Unfortunately, this was not the case: just hours before the clients' departure, Qatar Airways phoned to advise that their Stockholm office would not allow the clients to travel. Their concern was that if the connecting Ethiopian flight were cancelled, they would be responsible for the now-stranded travellers. Instead, they offered John's clients an alternative: to reissue their tickets so that they could fly to London instead.
"They considered this acceptable because as Australian nationals, my clients would have been permitted to enter the UK if their connecting flight to Ethiopia were cancelled."
John's clients were on their way at last, and after a lengthy journey via Doha and London, they arrived in Addis Ababa and entered a fourteen-day period of mandatory quarantine in a government facility.
"My clients have now completed their quarantine, begun setting up their home in Addis and are assisting in Ethiopia's response to COVID-19. There's definitely some irony in the fact that the pandemic which made it so difficult for them to get to Ethiopia is their reason for being there," he notes wryly.
TravelManagers' Executive General Manager, Michael Gazal, says the care, expertise and attention to detail that John brought to this situation is typical of the level of commitment that PTMs provide to their clients, whether during a global pandemic or at any other time.
"It's so important for clients to know they have someone keeping tabs on the situation and dealing with any bumps in the road. From cancelled flights to embassy issues, our PTMs offer an inimitable combination of professionalism, thoughtfulness and capability that has become even more valuable during these challenging times."