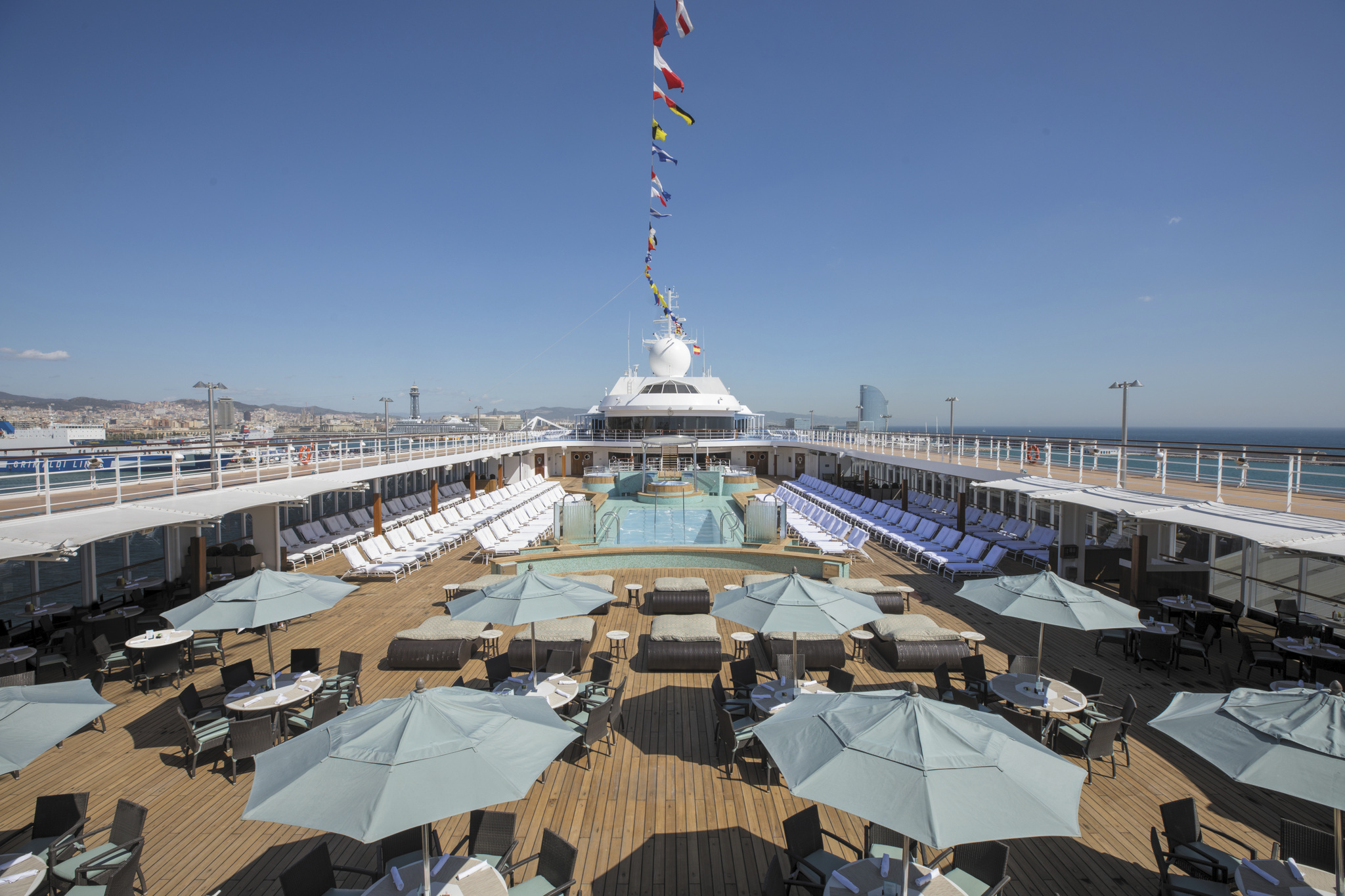 TravelManagers' Six-Figure Cruise Booking Sets Optimistic Tone for Future
Although 2020 has been the year of frustrated travel plans, TravelManagers says clients are still thinking about travel and making plans for when international holidays are once again an option. In fact, one personal travel manager (PTM) recently confirmed a client on a dazzling round-the-world cruise itinerary which is set to be one of the largest individual cruise bookings TravelManagers has ever taken.
PTM Laurin Taggart is based in Forster in the Mid North Coast region of New South Wales. She describes her latest booking – a 143-night circumnavigation itinerary with Regent Seven Seas – as a labour of love.
"I really enjoy the process of selling cruise holidays – working with each client to plan their itinerary, shore excursions and on-board experiences."
"Whilst I love all types of travel," she adds, "cruising has to be one of my absolute favourite types of holidays to take and also to sell. There is literally a cruise holiday to suit everyone, and I have sold all types of cruises: expedition, large-ship, family-friendly and high-end small ship inclusive voyages. I love using my expertise to match someone with their ideal voyage, creating happy and loyal clients for life."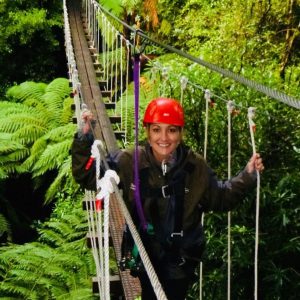 In 2023, Taggart's client will be embarking on her third attempt at a round-the-world cruise – her first was cut short by a medical emergency, her second by COVID. Taggart says her client is now looking forward to proving that third time really is the charm, plotting a voyage that will cross three oceans and visit six continents, calling at 72 ports in 42 countries and sailing a total of more than 38 thousand nautical miles.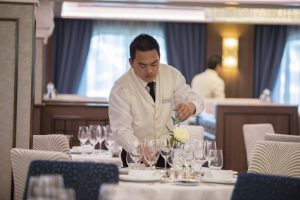 Taggart's client says there are many reasons to love cruise holidays, from the anticipation of a wonderful holiday as she plans her shore excursions, to the convenience of unpacking once and settling in for the duration of her itinerary.
"I prefer longer cruises because I can settle in and make myself at home," she explains. "I enjoy having the time to get to know the crew and the other passengers, exploring the ship and finding my favourite spots. The staff always provide a very personalised service, and you quickly come to feel known and welcome."
She says she also enjoys meeting people from all over the world: "I love talking to people, finding out about their lives and their cultures, and hearing about their travels. It is a very safe environment, so most people are happy to share their stories."
Like many of her fellow cruise passengers, Taggart's client cites the on-board dining experience as another highlight. She says she enjoys dining in a beautiful restaurant each night and being treated to immaculate food and wine service.
"As a solo traveller, I love the personalised touches such as being greeted by name as well as the many opportunities to meet new friends: personal invitations to breakfast, dinner get-togethers and drinks before dinner each day."
Having experienced first-hand how well passengers are looked after when things go wrong during a cruise holiday, she says she appreciates the sense of confidence that she will be well looked after when she sets sail from Miami.
"Previous experience has given me great faith that I will be in safe hands should anything go wrong this time. When the pandemic started earlier this year, the cruise line kept us in safe waters so that we could disembark in Fremantle, and they arranged hotel accommodation and flights home for all passengers."
Taggart's client is quick to point out that having a good travel agent is key to a successful and enjoyable cruise holiday.
"Laurin always seems to know exactly what is right for me, and ensures that my travel plans are absolutely seamless, easy and enjoyable. She looks after every little detail, and her help when COVID-19 put an end to my cruise this year was amazing."
Since March, Taggart has been busy sorting out repatriations, changes, and refunds for existing holiday bookings, and has kept in constant contact with those clients whose plans have been affected by COVID. She says this latest booking is an encouraging sign that her clients are still thinking about travel and making plans for the future.
"Travel plays such an integral part in our lives today, and the memories made whilst travelling last a lifetime and are literally priceless. Having bookings starting to come in for 2022 and beyond has given me hope in what quite frankly has been a time of despair. We now have an opportunity to redesign the industry with a greater emphasis on sustainability – not just in terms of how we travel but also how we work. Being a personal travel manager, I feel I'm already ahead of the game in that respect."