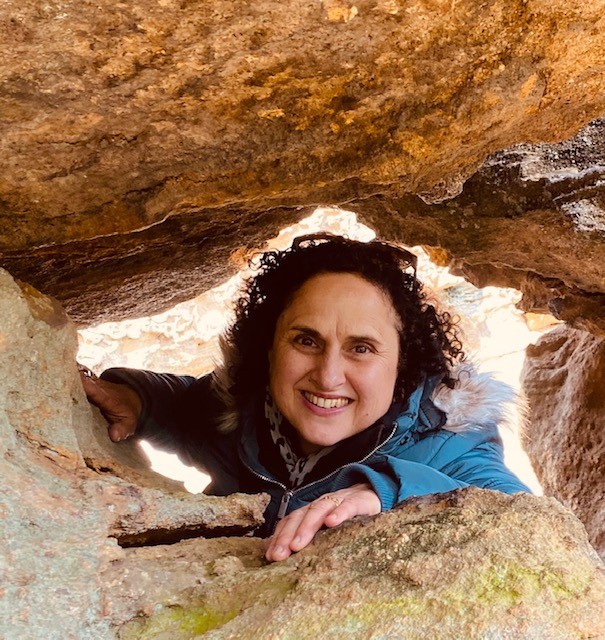 Personal Travel Manager Not Waiting for Recovery to Happen
Personalised service that's tailored to each client's individual needs: according to TravelManagers Australia, this is one of the hallmarks of their personal travel managers (PTM). True to form, when Sydney-based PTM Julianne Gazal-Rizk was briefed about Chimu Adventures' charters flights to see the Southern Lights over Antarctica, she put this principle into action, reaching out to handful of carefully selected clients with detail of the experience on offer.
Within a week, Gazal-Rizk had sold five premium economy and two business class seats to four sets of clients for the 23 October 2021 departure of Chimu's 'Southern Lights by Flight' experience, and she is hopeful that further sales will eventuate. With her business, like so many others, seriously affected by the COVID pandemic, she says she is taking a proactive approach to stimulating its recovery, rather than waiting for a recovery to happen.
"Over the last few months since some state border restrictions have lifted, there has been an increased appetite for domestic travel, in particular within New South Wales where I am based," she explains. "Many clients were not aware I could book their domestic travel for them as well, so it's been crucial for me to let them know that I can help them, whether it it's booking accommodation for a self-drive trip, arranging tours, booking mystery flights – whatever they fancy."
Gazal-Rizk says she has been supported immensely in her recovery efforts by TravelManagers' National Partnership Office (NPO) team.
"For example, the marketing team have been brilliant with their well-planned campaigns which I'm able to send to clients via a fortnightly e-Newsletter. This not only stimulates holiday ideas but puts me front-of-mind so clients are reminded that I am 'open for business'."
Gazal-Rizk says further guidance offered by the NPO team has left her feeling optimistic that more bookings will eventuate, and that she is taking the right approach in not waiting for a recovery to take place on its own.
"The team have provided helpful advice relating to every step of the sale process," she adds. "I don't want to give away any trade secrets, but useful tips such as tweaking the language used in client emails to be more emotive and enticing have definitely had an impact."
Gazal-Rizk says support from fellow PTMs has also been key to her success: for example, weekly Zoom sessions with her colleagues allows each participant to share ideas and information, as well as providing a virtual shoulder to cry on, should one be required.
"The care factor between PTMs has always been second to none, and has been really highlighted during COVID," she reports. "As well as the Zoom calls, we have regular 'walk and talk' sessions in which we can get out into nature and showcase our local area. It's amazing for everyone's mental health: I honestly do not know what I would have done without the support of these people."
As well as the Chimu Adventures experiences on offer, Gazal-Rizk says cruise enquiry is starting to pick up, as many cruise lines begin to release their 2021/22/23 products.
"Whilst the response continues to be a little slow thanks to the uncertainty of border openings, my clients are definitely becoming more open to the possibility to travel, providing they have a 'book with confidence' policy to ensure their financial protection."
Gazal-Rizk's clients have long been accustomed to the personalised service she provides, and she says she is stepping up this approach by contacting individual clients by phone to discuss their travel wants and needs.
"I then follow up with a comprehensive list of options including some quite unique experiences that they wouldn't necessarily come across without my assistance.
It's an approach that appears to be working: Gazal-Rizk's two-week campaign to promote the Chimu Southern Lights experience has already brought her more than $40,000 in gross sales.
"It would have been all too easy to focus on the necessary work of processing cancellations and refunds while waiting for the industry to recover," she concludes. "But that's not the TravelManagers style – I'm excited about sharing some amazing travel experiences with my clients, and I'm looking forward to seeing these ideas start to come to fruition."