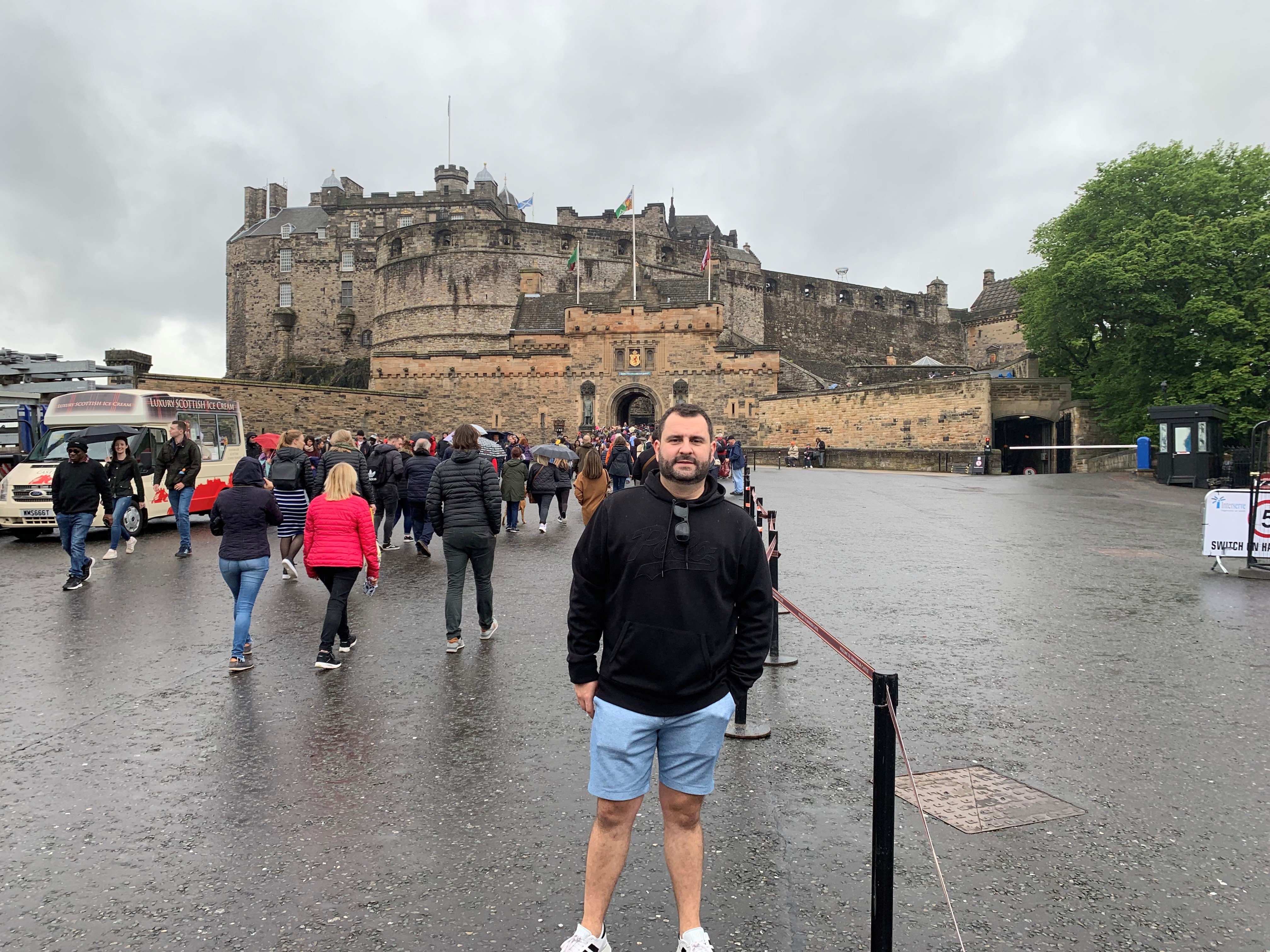 Life in the Time of Covid with Troy Coelho
Recently the team at Travel Weekly caught up with our very own Troy Coelho, to chat about ravioli, the TravelManagers' community spirit and watching Schitts Creek again and again!
What are you reading?
Life on Air by David Attenborough.
What are you watching?
A bit of everything. Schitt's Creek (for the fourth time), The Crown, Revenge and anything travel-related.
What are you listening to?
Whatever my Spotify feels like tuning out.
What are you cooking?
Pasta, pasta and more pasta. Working at home has given me more time to try new things from scratch.
My favourite dish to make lately has been a ricotta and chorizo ravioli with a 63-degree egg inside.
How are you staying fit both physically and mentally?
Physically, it's been about making sure I get out. Whether it's a walk around the block with the dogs or getting out in the garden, it's important to split the home and work lifestyle.
Mentally, we are extremely lucky at TravelManagers to have access to the Network Assistance Program. The company has teamed up with a counselling service, so all staff are able to utilise up to six one-hour sessions free of charge, with no questions asked. It's great!
TravelManagers was also great in promoting AFTA's four-week Resilience Mind Program.
What's something positive you've witnessed or experienced since the coronavirus hit?
As a recent addition to the TravelManagers NPO team, I was surprised with the community spirit our PTMs and NPO team showed during the crisis. Nothing was ever too much or too hard; everyone was willing to lend an ear or two when needed.
Our regular Friday afternoon nibbly Zoom sessions or the State of Origin trivia contest were great ways to keep in touch with people we'd usually see face to face.
What have you learned about yourself amid the crisis?
Being home-based there's always a perception that you're alone, but that's far from the case.  I've learnt that I'm part of a larger community with my TravelManagers family, not just from an NPO level, but also from our PTMs. With the regular Zoom catch-ups, walking meetings and cluster coffee catch-ups with my local PTMs, there's no way I'm ever alone.
What's your advice for others in the industry on coping with the crisis?
Don't just sit around and waste your time – use this opportunity to start afresh. If you're an agency owner or travel consultant in a traditional leisure or corporate environment, don't just sit there and wait for the recovery to start exploring new opportunities. Now is your time to deliver yourself greater security, an improved lifestyle and a better earning capacity in the post-COVID world. It is all about finding the right work-life balance after what we have all gone through this year.
Where is your favourite domestic travel destination?
It would have to be Byron Bay. What's not to love?
What is the one international travel memory keeping you going through this time?
There isn't just one memory that keeps me going. It has to be a mash-up of seeing the faces of family members when I arrive at the airport, seeing we don't get to see each other much these days.
Where do you want to travel to once international travel restrictions ease up?
Being able to get back to Toronto and exploring the Niagara region. That was next on the travel plans pre-COVID.