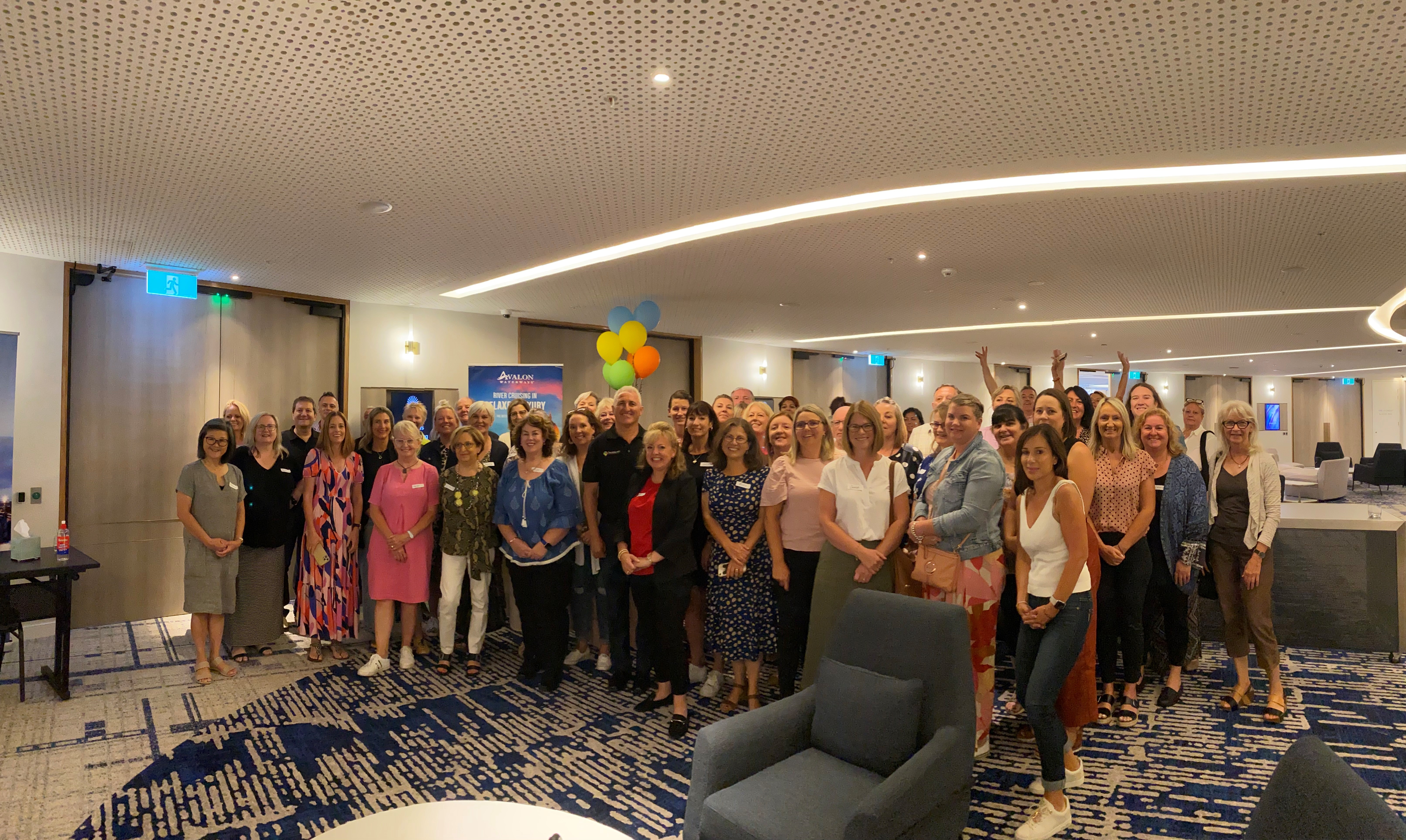 Personal Travel Managers Reunite at In-Person State Meetings
Featured photo: 56 PTMs gathered at Melbourne's Crowne Plaza Hotel to enjoy their first in-person state meeting in two years.
As the latest in a series of steps towards a post-COVID normal, TravelManagers recently completed their first round of in-person state meetings since the pandemic hit. After two years of regular Zoom-based meetings, these in-person state-based events were well-attended by personal travel managers (PTMs), the National Partnership Office (NPO) team and supplier partners.
From Melbourne on 1 March through to Perth at the latter end of the month, more than 160 PTMs attended across five states, with a total of 270-plus participants following a subsequent virtual version of the event on 31 March. TravelManagers' Executive General Manager, Michael Gazal, says the meetings offered not just the opportunity to reconnect with colleagues and industry partners but also to celebrate the achievements of the previous year.
"The response from PTMs, and their commitment to attending, was remarkable," he reports. "Some travelled hundreds of kilometres to be there, and one drove three and a half hours to get around flood waters in New South Wales."
As well as receiving updates and training from NPO representatives and suppliers, the meetings were also a chance to present certificates to those PTMs who have achieved the milestones of five, ten or fifteen years in partnership with TravelManagers. Each state also celebrated TravelManagers' seventeenth birthday with the cutting of a birthday cake.
Gazal says the feedback received from many of those who attended the state meetings was not  dissimilar to the sentiments expressed by Western Australia-based PTM Lyndall Hewitt:
"Beforehand I was feeling deflated: my confidence had completely withered, along with my passion for travel, and I just couldn't see how I could make it all work in my favour again. Spending the day with other PTMs and NPO staff, talking about travel again, helped to transform my mindset and reignited my passion for the industry. It reminded me that I love what I do, and I love the awesome bunch of people at TravelManagers."