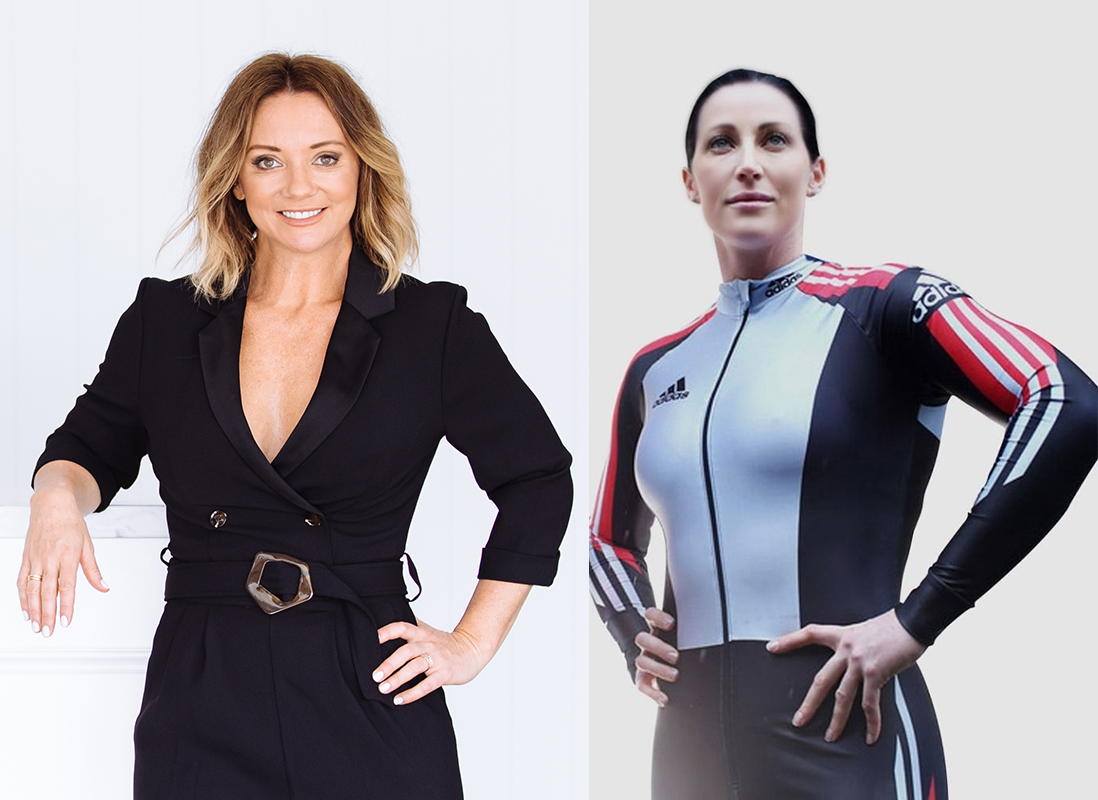 Powerhouse Pair Set to Inspire at TravelManagers Conference
Featured photo: (Left) Amanda Stevens, Australia's leading consumer futurist will deliver invigorating insights into the consumer of 2022; (Right) Jana Pittman, 2021 Sports Hall of Fame inductee and proud mum to four children will discuss the challenges of a post-COVID world.
TravelManagers is continuing with preparations for its first annual national conference in three years, with the announcement of this year's keynote speakers being received by personal travel managers (PTMs) with massive enthusiasm.
The conference will be opened on Thursday 7 September with an address by Amanda Stevens, with whom many PTMs are already familiar having heard her speak at TravelManagers' 2019 conference in Perth.
Stevens is a renowned thought leader on the customer experience and is much sought after as a speaker thanks to her highly regarded expertise in consumer psychology and marketing.
TravelManagers' Executive General Manager, Michael Gazal, says Stevens' insights into understanding customer behaviour and building customer advocacy are more relevant than ever as the travel industry looks to rebuild in a post-pandemic world.
"Amanda has authored five books on sales and marketing and has spoken at more than 1000 conferences around the world. Given the success of her presentation at TravelManagers' 2019 conference, it's no surprise that the announcement that she will be making a repeat appearance in September has been very well received by PTMs."
Stevens will be joined at TravelManagers' 2022 conference by a second, highly regarded keynote speaker, Jana Pittman, who will deliver the closing address on Friday 9 September.
Olympian, doctor, SAS contestant and mum, Pittman is expected to draw on her personal experiences to deliver a timely message of reinvention and resilience in the face of adversity.
"Given the challenges our industry has endured, there is definitely a sense of anticipation around both speakers and the insights which they are expected to share with conference attendees," Gazal confirms.
According to Gazal, the announcement of these two high-calibre keynote speakers has generated considerable buzz among TravelManagers' PTMs, which is reflected in the strong registration numbers.
PTM Tanya Patterson, who is TravelManagers' representative for Clyde North in Victoria, is among those to have already confirmed their attendance. She says she is expecting Stevens to deliver a variety of encouraging, motivational and constructive ideas which will empower PTMs to move forward while delivering a sense of confidence and excitement to customers.
"And Jana is a superstar!" she adds. "Her attributes are so incredible: she's fierce, strong-minded, courageous, considerate, intelligent, thoughtful and most of all selfless."
"I can't wait for this dynamic duo to be at our conference… what a powerhouse selection!"