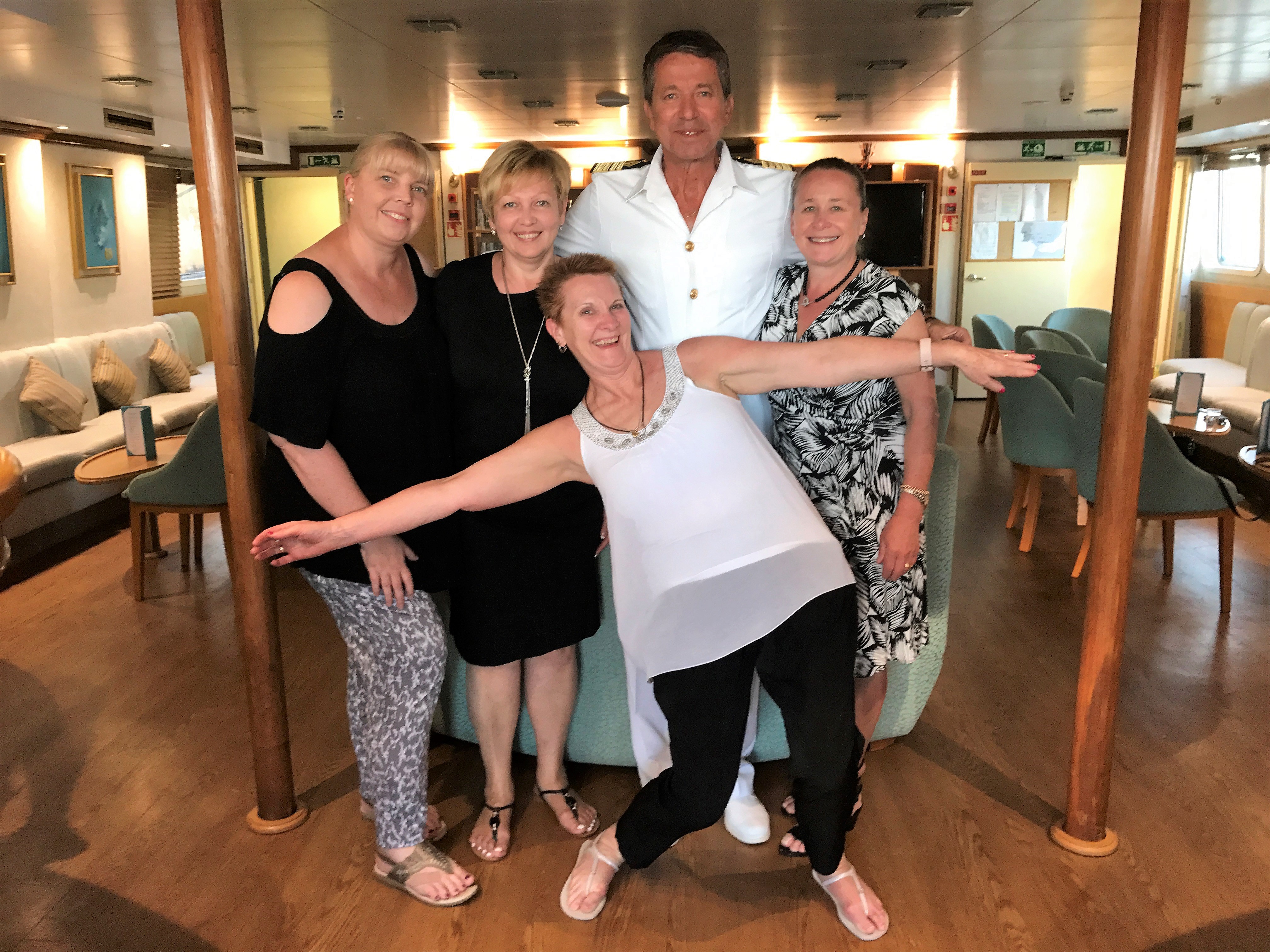 PTM's 'Sail the High Seas' Exploring Spain & Portugal
Personal travel managers (PTMs) Di Yates representative from Montrose in Victoria with New South Wales representatives Vicki O'Dea from Lane Cove, Lisa Metzl from North Avoca and Lana Kanchik from Alexandria recently experienced an exclusive TravelManagers famil, an eight-day sailing experience 'Glories of Spain & Portugal' aboard Variety Cruises' 25-cabin motorised sailing yacht Panorama II.  Travelling from Malaga to Lisbon, the PTMs were hosted by Aaron Russ, General Manager for Wild Earth Travel, Australia and New Zealand's leading representative of worldwide small ship and expedition cruising.
For the PTMs this was their first small ship sailing experience.
"I've not been on a small ship sailing excursion before, but having now experienced it for myself I can advise clients with confidence about who it would be suited to and what to expect, which is simply invaluable and adds to providing real personal service," says Yates.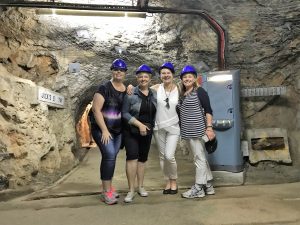 Kanchik agrees that first-hand experience makes all the difference.
"My personal experience will help me give accurate advice to my clients on what to expect, inclusions, pace and standard of accommodation. For instance, I would suggest this experience to very fit mature-age travellers who love history as there is a lot of walking involved, and every place you visit has historical significance."
For Yates, it was the additional bonus of being able to tick off a bucket list destination.
"Portugal is definitely on my bucket list of places to visit and Spain is one of my all-time favourite countries so I jumped at the chance to participate on this famil. I was excited to experience more of the country and to visit places I had not been to. Travelling on a small ship allowed us to sail overnight departing around midnight each night and arriving into ports early in the morning allowing all day and most of the evening in the ports we stopped at."
The day excursions were a highlight for all the PTMs but for Yates it was the first day excursion to Granada and the stunning architecture and series of palaces and gardens of the Alhambra which proved most memorable.
"I will definitely be recommending the day trip to Granada for my clients. The Alhambra was simply incredible, stunning architecture and beautiful palaces and gardens, this was truly an amazing experience and a real highlight for me. There is a limit on the number of people that are allowed entry into the Alhambra so you need to book well in advance – at least 3 to 6 months. You can't purchase tickets on the day to visit, many people on the boat missed out because they do not know about how quickly the tickets sell out."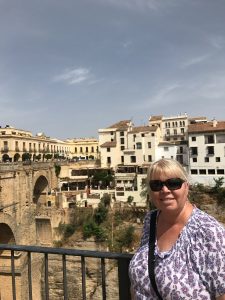 The PTMs agree the Panorama II provides an extremely comfortable 3-3.5 star experience.
"The yacht itself was very comfortable. Whilst, as expected, the cabins are small, surprisingly the storage in each cabin is great. I really enjoyed my experience aboard." says Metzl.
Small ship cruising is well known for its cuisine and for Metzl the Panorama II didn't disappoint.
"I found the buffet lunch to be fantastic, the selection of food was outstanding. Most of the dinners were 5 course and a-la-carte and there was plenty of food. Going hungry on-board was never an option!"
The personal approach and genuine commitment to service from the staff is clearly evident especially in a smaller cruise vessel.
"As the small ship only has around 48 passengers, it is intimate and unique, nothing was too much effort for the crew and staff. They truly were fabulous, very attentive and very professional in their approach to sailing," says Yates.
TravelManagers' recognize the significant contribution home-based personal travel managers make to the cruise sector and the need for ongoing education.
"TravelManagers is taking very positive steps to educate personal travel managers and promote the value of all types of cruising and developing strategies and techniques in converting cruise enquiries. We encourage any opportunity for our PTMs to experience products for themselves as we know the benefits of increased product knowledge for securing increased sales," says Gazal.