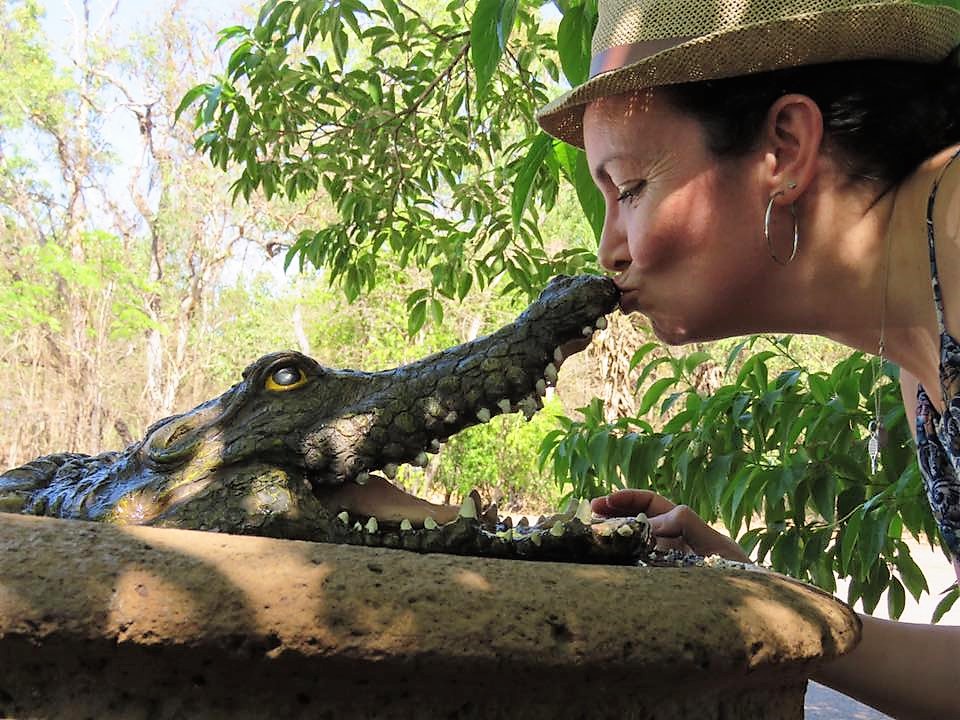 Personal Travel Managers' Wow'ed by The Northern Territory
TravelManagers' personal travel managers (PTMs) were recently reminded you don't have to travel overseas to enjoy a wonderfully diverse holiday destination. A total of 20 PTMs enjoyed a 3 day famil in Australia's Northern Territory experiencing Kakadu and Litchfield National Parks hosted by Marcel Mafli, National Sales Coordinator for AAT Kings.
Participants included New South Wales based PTMs Alma Araullo, Dana Brown, Lana Kanchik, Michelle Schulze, Tanya Tyler, Teresa Reyes; PTMs Bev Fitzsimons, Sharon Wright, Nicole Edgar, Luky Wilson, Daniel Price from Victoria; Queensland based PTMs Timo Bohlender, Simon Tinkler, Sarah Harington, Kylie Gretener, Deborah Davies, Cassandra Zayonce; PTMs Kathy Millett and Carolynne Cannon from Western Australia and John LaBella from South Australia.
For Brown representative for Moonee Beach, the Top End experienced didn't disappoint.
"Experiencing Kakadu and Litchfield National Parks has reminded me of how beautiful Australia is and how passionate I am about our country. I love outback Australia, and this famil provided the perfect opportunity to taste a little bit of it. I certainly wasn't disappointed."
The Northern Territory held many expectations for Brown, which were far exceeded.
"I had an expectation that these parks would be beautiful but the scenery and history blew me away. I highly recommend however that any clients travelling in this region do so as part of a group like AAT Kings. Not only do they cover all areas of interest, their guides knowledge and expertise will turn your holiday into a once in a life time experience that you will treasure forever, it's a trip that you could not emulate on your own."
Edgar found it difficult to choose a single highlight from their adventure packed itinerary, but it was the crossing off a bucket list item that proved most memorable.
"The Yellow Water Billabong Cruise in Kakadu National Park was a real highlight. Being that close to saltwater crocodiles that you could literally touch them (but wouldn't dare to) was an amazing experience.  Exploring the sacred Aboriginal areas of Arnhem Land was another highlight, as very few people get permission to access it.  And it's always been on my bucket list to swim under a waterfall, and I got my dream, swimming under many different waterfalls in Litchfield National Park."
For Millett, it was visiting the World Heritage Area of Ubirr in Kakadu that was a highlight.
"Climbing up through the ancient Aboriginal rock art galleries which are believed to be 20,000 years old was such a wonderful experience. The view from the lookout over the surrounding wetlands was truly magical."
TravelManagers offer PTMs an extensive educational programme in conjunction with partner suppliers.
"Supplier relationships have been built over many years and support of our partner suppliers' products is absolutely key to our business model," says TravelManagers' Executive General Manager, Michael Gazal.
Gazal believes the ability for personal travel managers to experience famils both domestic and overseas is important.
"TravelManagers prides itself on providing exceptional and personal customer service which comes from first-hand knowledge and experience. Educationals that allow immersion into a destination, such as our co-created supplier famils is critical and why we proactively work with our partner suppliers to provide as many educational opportunities as possible."