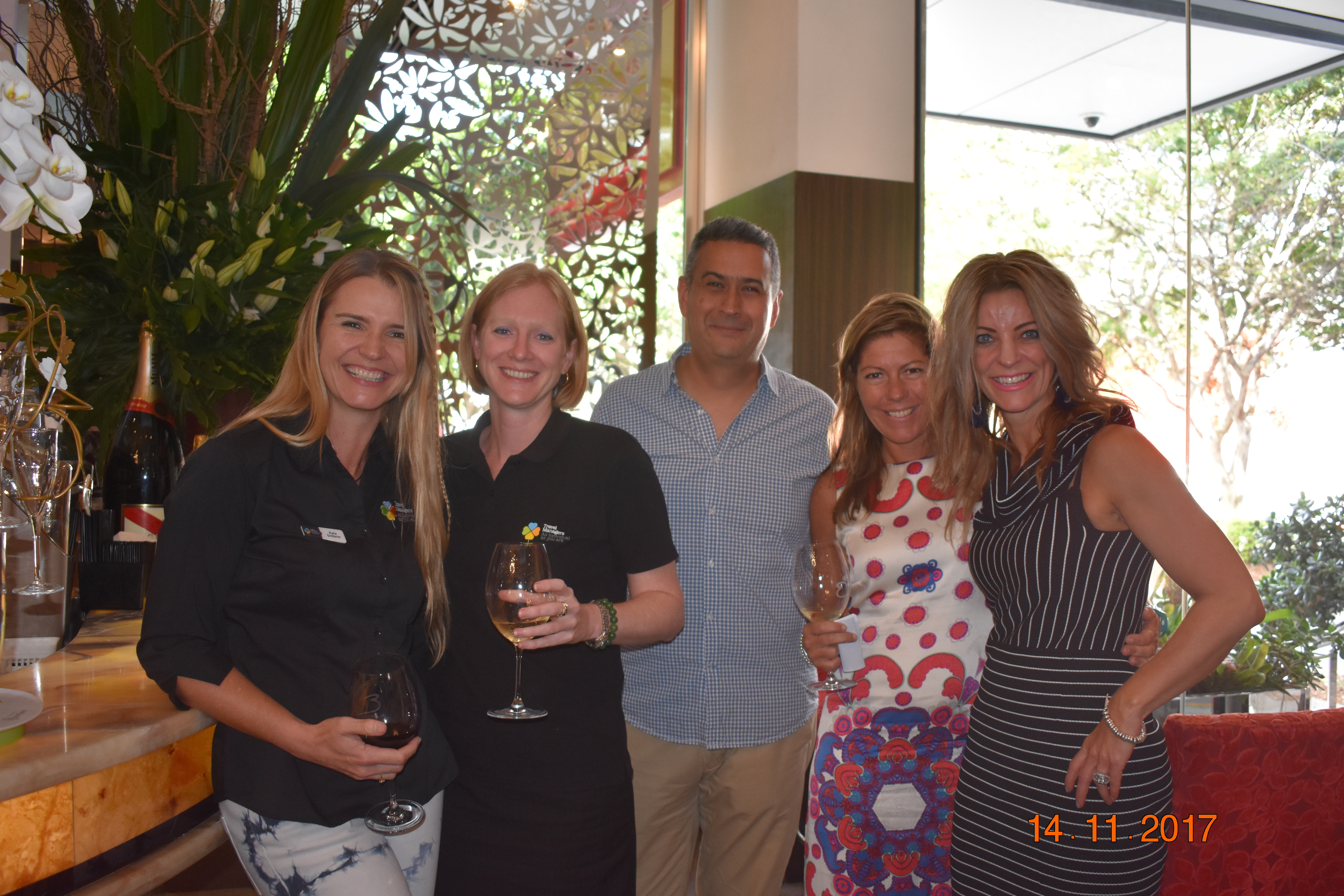 Enjoying the Festive Spirit at End Year State Meetings
TravelManagers state meetings involving personal travel managers (PTMs), representatives from national partnership office (NPO) and partner suppliers are an important and much-enjoyed aspect of the TravelManagers business model, allowing attendees to discuss future initiatives and reflect upon the successes and learnings of the previous months.  This year's final round of state meetings, which have just been held in Brisbane, Perth, Adelaide, Melbourne and Sydney, were infused with Christmas atmosphere, lots of positivity and plenty of fun.
PTM Lyndall Hewitt, representative for North Fremantle, says she loves attending the state conference as it's a more relaxed way to hear about the updates NPO are working on.
"There's always something great in the pipeline," she explains, "but the most important part of the day for me is strengthening my relationships with NPO and the other WA-based PTMs.  This has always been the most invaluable thing for me as a PTM, right from my very first state meeting."
This view is shared by Hewitt's colleagues, including Tanya Barker, who is representative for Narre Warren South in Victoria.
"The state meetings are well-organised events that are valuable to my business. They provide up-to-date information on what's happening in the company, and there are always exciting updates, sharing of information, open-forum chats and the chance to get together and discuss our business going forward," she says.
"It's also a great day to catch up with members of the NPO support team and fellow PTMs," Tanya adds.
For some of the newer PTMs, this was their first experience of a state meeting.  PTM Sarah Segal, representative for Wheelers Hill attended the Melbourne meeting, which was held at Crown Conference and Events Melbourne, followed by lunch at The General Assembly.  Sarah found her first state meeting very informative and enjoyable saying "I'm already looking forward to the next one!"  She was also impressed to see people recognised for their longevity of service and loyalty at TravelManagers, with 31 PTMs receiving plaques for completing five years with the company.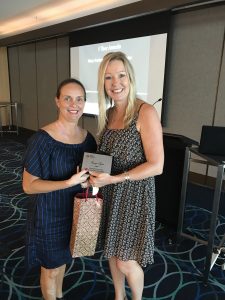 TravelManagers Executive General Manager Michael Gazal is proud that the total number of PTMs who have achieved five year awards with the company amounted to 46 this year.
"There are now 208 PTMs in our network who have been with us for five years or more, which I think is a great endorsement for the strength of our business model and the spirit of cooperation that exists within TravelManagers," he says.
Gazal says the high attendance levels (50% of all PTMs attended one of the state meetings, along with 41 representatives from fifteen suppliers) is a reflection of the meetings' perceived value, both within TravelManagers and by industry partners.  This view is supported by the suppliers themselves.
"It was a privilege to be one of the preferred suppliers invited to attend.  It's a wonderful way to interact with the PTMs on a personal level in a relaxed environment and my presence shows the PTMs our commitment and support, which helps build great relationships and trust, which in turn generating sales for us," says Janelle Philpott, who attended the state meetings in Perth and Adelaide in her capacity as Business Development Manager for Air New Zealand.
"Air New Zealand and I are proud to continue to support the TravelManagers Group."
According to Gazal, the meetings were an opportunity to let PTMs know what to expect in 2018 and gain a clear picture of growth plans for the next three to five years.  PTMs also learnt more about enhancements coming in the areas of Finance, Operations and Marketing.
"There was great interest in the announcement from marketing about our new PTM web pages," he says, "and everyone found the opportunity to learn more about the company vision and ask questions of the management team about plans for the future to be of great value."
This glimpse into the future was one of the highlights for many of the PTMs, including Trish Clowes representative for Traralgon in Victoria.
"I loved the marketing section, and I'm really excited about our new web pages – it's seriously great stuff," Trish enthused.
Further adding, "I also enjoyed hearing about the company's future goals; it was a great day, with a great variety of info shared."
Once the business part of the day had been concluded, attendees relished the opportunity to spend time together on a more informal basis, with Christmas-themed lunches providing the perfect atmosphere to celebrate another successful year together.
"There was beautiful, plentiful food surrounded by like-minded individuals, what a great way to celebrate a busy year, chat and have a laugh!" says Rachael Portelli, representative for Brunswick West in Victoria.