BA, Beaches and Brazilian BBQ for Personal Travel Managers
Argentina and Brazil are incredible, alluring destinations, each with a varied landscape, unique wildlife and vibrant culture, but with so much going on within their boundaries and a combined land area that's roughly one and a half times the size of Australia, they can seem a little overwhelming when it comes to planning a visit.  That's why when Air New Zealand and Chimu Adventures announced the winners of their TravelManagers exclusive famil incentive, seven personal travel managers (PTMs) were delightedly packing their bags in eager anticipation.
One of those PTMs was Lyndall Hewitt, representative for North Fremantle WA, who says she now has a much better understanding of the geography, culture and feel of the destinations the group visited.
"I feel a lot more confident in discussing the destination and recommending particular hotels and highlights," she explains.  "I will forever recommend strongly to any clients touching down in South America that they must visit Iguaçu Falls – it will blow their minds!"
The group's ten-day itinerary saw them touch down in Buenos Aires, where they spent a full day and two nights experiencing the highlights of the city before heading to the largest waterfall system in the world: the spectacular Iguaçu Falls.  They also spent time in the picturesque and historic coastal town of Paraty, before concluding their famil with a two-night stay in Rio de Janeiro.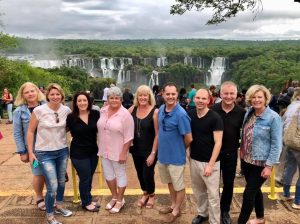 Gina Passfield, representative for Bloomsbury QLD, says the opportunity to visit Iguaçu was one of the major highlights of the famil, and adds that staying at the iconic Belmond Das Cataratas hotel added to the enjoyment of this natural wonder.
"The falls are Mother Nature at her most spectacular, and to be able to experience them with almost no-one else around, thanks to where we were staying, made it an even more fabulous experience."
All the famil participants agree that this sort of on-the-ground, first-hand experience is the biggest benefit from participating in such a famil, allowing them to return home confident in their ability to make informed recommendations to their clients.
"I've already used my personal experience to recommend that clients take Argentinian pesos with them in order to avoid problems with exchanging cash or using ATMs", explains Lyndall.  "I would advise clients to stretch their budget if at all possible to stay at the landmark Belmond Das Cataratas Hotel at Iguaçu, in order to gain exclusive access to the falls before and after the national park hours," she adds.
Travelling to South America on Air New Zealand was also a positive experience for the group, giving them the opportunity to experience the carrier's newest inflight offering.
"I can now confidently advise my clients that upgrading to the Skycouch is money well spent – especially for couples and families with young children. It was very comfortable and offers a lot of seating options to make the flight more enjoyable"
The seven PTMs who took part in the famil, which was exclusive to TravelManagers, qualified by achieving top results with the participating suppliers, Chimu Adventures and Air New Zealand, or completing a series of training exercises: criteria which TravelManagers' Executive General Manager, Michael Gazal, says ensured that places were allocated to PTMs who are truly passionate about selling South America.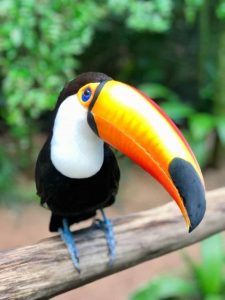 "Small group numbers meant that participants were able to experience the very best that these destinations and suppliers have to offer," he says, "and they returned home with fresh insight into these unique parts of the continent which they were eager to share with both clients and colleagues."
Anita Medcalf, representative for Trundle NSW, who says she will find selling South America much easier as a result of the first-hand knowledge she has acquired.
"I must especially make mention of the gorgeous hotels we stayed in, particularly the Belmond's, which were just out of this world," she enthuses.  "It was a truly amazing and memorable experience, and, we couldn't have asked for anything better – it was one of the best trips I have done."