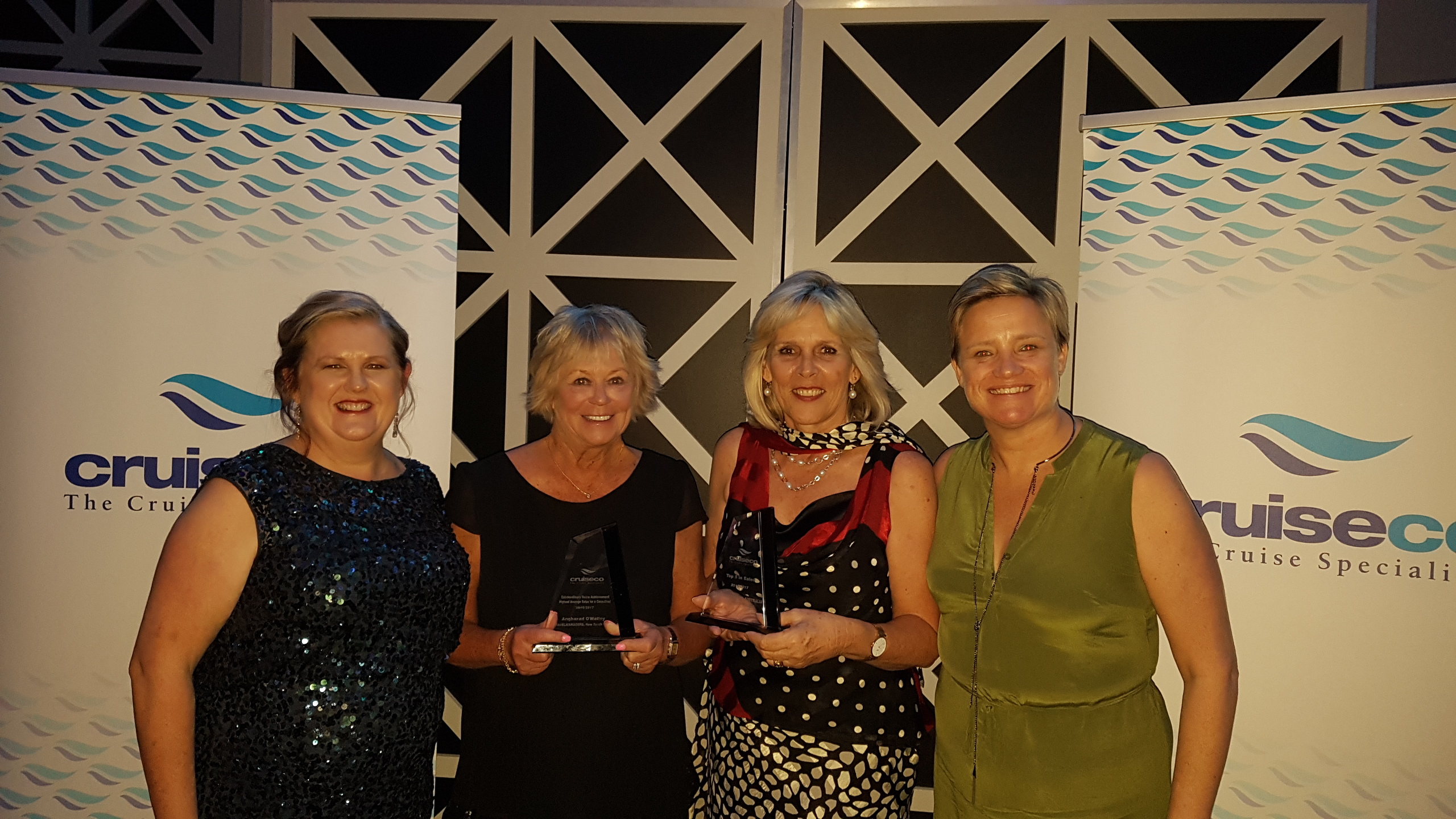 TravelManagers Makes Cruiseco Top 5 List for 4th Year Running
Cruiseco's seventeenth annual member conference was recently held at the Sofitel in Brisbane, with TravelManagers taking home two of the top awards, based on its performance in 2016-17.
With close to 200 members, Cruiseco is Australia's leading consortium of "cruise specialist" travel agencies, so achieving a 'Top Five' position in National Sales is very satisfying according to TravelManagers' Executive General Manager, Michael Gazal.
"This is actually the fourth consecutive year that TravelManagers has been recognised as one of Cruiseco's Top 5 in National Sales, which supports our position as experts in cruise sales".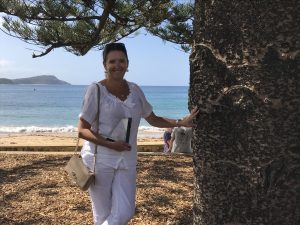 Personal travel manager (PTM), Angharad O'Malley, who is representative for Terrigal, NSW, was the second winner for TravelManagers at the conference which was attended by over 260 delegates including member agencies, special guests, Cruiseco staff and cruise line principals from around the world.
Angharad received the award for 'Highest Average Sales for a Consultant', a national accolade which reflects her ongoing commitment to providing excellent service to her clients.
"We're absolutely thrilled to have the dedication of one of our PTMs recognised in such a fashion," Michael says.   "Our PTMs work hard to maintain their expertise in cruise sales – attending cruise seminars and product training, carrying out ship inspections and participating in cruise famils so that they can pass on their knowledge and provide the best possible service to their clients."
Michael adds that the support provided by TravelManagers' National Partnership Office (NPO) is also a factor is the company's ongoing success with Cruiseco.
"As well as ongoing product training, our PTMs have regular access to business partnership managers (BPMs), who work with PTMs to review where they are at in their individual businesses and determine what assistance they need from NPO to assist them in achieving their goals."
Because Angharad was unable to attend the Cruiseco conference, her award was accepted by fellow PTM, Kathy Millett (representative for Claremont, WA), on her behalf.  Kathy was joined at the conference by Luky Wilson, representative for Mornington, VIC, and Pru Gallagher, who is Travel Managers' NPO Operations Manager.
"Our PTMs are always very supportive of their colleagues and eager to celebrate their individual successes," says Michael, "so there has been plenty of excitement around Angharad's achievement – we're all very proud."