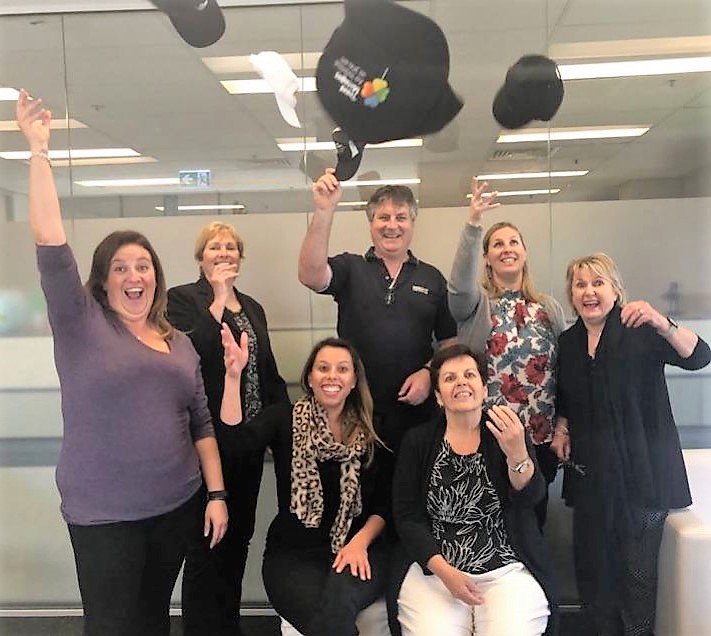 TravelManagers Induction a Commonwealth of States
Making a major career change can be a daunting prospect, but TravelManagers' National Partnership Office (NPO) works hard to ensure that the transition process for newly-minted personal travel managers (PTMs) is a smooth one, beginning with a three-day induction course. The most recent of these induction courses was remarkable for its geographical spread, with the eight available places being claimed by PTMs from every state except New South Wales.
TravelManagers' Executive General Manager, Michael Gazal, was on hand to welcome the new inductees at the start of the course and says this is the first occasion that they have had such a broad geographical spread. "What this really demonstrates," he continues, "is that no matter where in Australia you are based, the TravelManagers business model can work for you."
Although TravelManagers has a minimum requirement of three years' travel consulting and GDS experience, the latest batch of PTMs have arrived bearing significantly more experience between them: an average of more than 18 years across the eight new arrivals. Melissa Randazzo is one of the NPO personnel involved in the induction course. In her capacity as Systems Support Specialist, she is responsible for introducing new PTMs to the company's mid-office system: Tramada Next Gen system. "We are constantly tweaking and revising all aspects of the induction as systems and processes are updated, and we use feedback from previous sessions to consider what works well and what needs further refining," she explains. "Things tend to change rapidly within our industry, so it's important to ensure that the examples provided in the training manual are current and as close as possible to real life scenarios."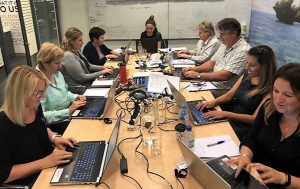 The extensive schedule also includes fares and ticketing, corporate operations, technology support, finance, partner suppliers and marketing, as well as an introduction to the Business Partnership Managers (BPMs), who will provide crucial support to the new PTMs as mentors and business coaches. In fact, for many of the new PTMs, the opportunity to meet the various NPO faces was one of the major highlights of their three days in Sydney.
"Meeting the NPO staff makes all the difference – being able to put faces to names and feel like there is a real person who cares about my business at the other end of phone and emails," says Kristy Breed, who joins TravelManagers as representative for Bonbeach, VIC. "What really stood out for me throughout the induction process," she continues, "was that all the staff are very engaging and really care: they repeatedly expressed that they are there to help us, no matter what."
For Saskia Van Dongen, representative for Kilsyth, VIC, as well as meeting the NPO team, her main ambitions for the induction were being able to confidently use the systems, knowing where to find information and where to go for help, and obtaining ideas for marketing. "The NPO team are great," enthuses van Dongen. "I feel one hundred percent confident that I have made the right decision in choosing TravelManagers as a partner – not just because of the staff, but also for the products and systems, which I'm confident will translate into my business being a success!"
Many of the new inductees reported that they were excited to be introduced to the various marketing resources and innovations available to them. "Now that my induction is complete, I'm really looking forward to getting into the business development side of things," says van Dongen. "I'm excited to start utilising the fantastic marketing tools and collateral and generally start getting my name out there!"
As well as the opportunity to get to know the NPO staff with whom they will be working, Gazal says the new PTMs also relish getting to know their fellow newbies. "It's very common for a group of inductees to stay in close contact after the induction process is complete. If they live far apart, they can use phone, email, instant messenger or social media to keep in touch and bounce ideas of one another, and it's always great to see these bonds flourishing when they get together in person at cluster meetings, state meetings and at our annual National Conference."
At the conclusion of another successful induction, the consensus among attendees was that it had touched on everything they needed to know to get started, with the comfort of being able to contact anyone at NPO at any time and for any reason. "That makes me feel comfortable and confident that this is the right business to partner with," notes Lisa Malnar, representative for Rapid Creek in the Northern Territory.
"I just want to say, 'thank you', to everyone involved with the induction," she concludes. "We were immediately treated as a member of the family, and I greatly appreciate the extra time people have taken to help me with all my questions."