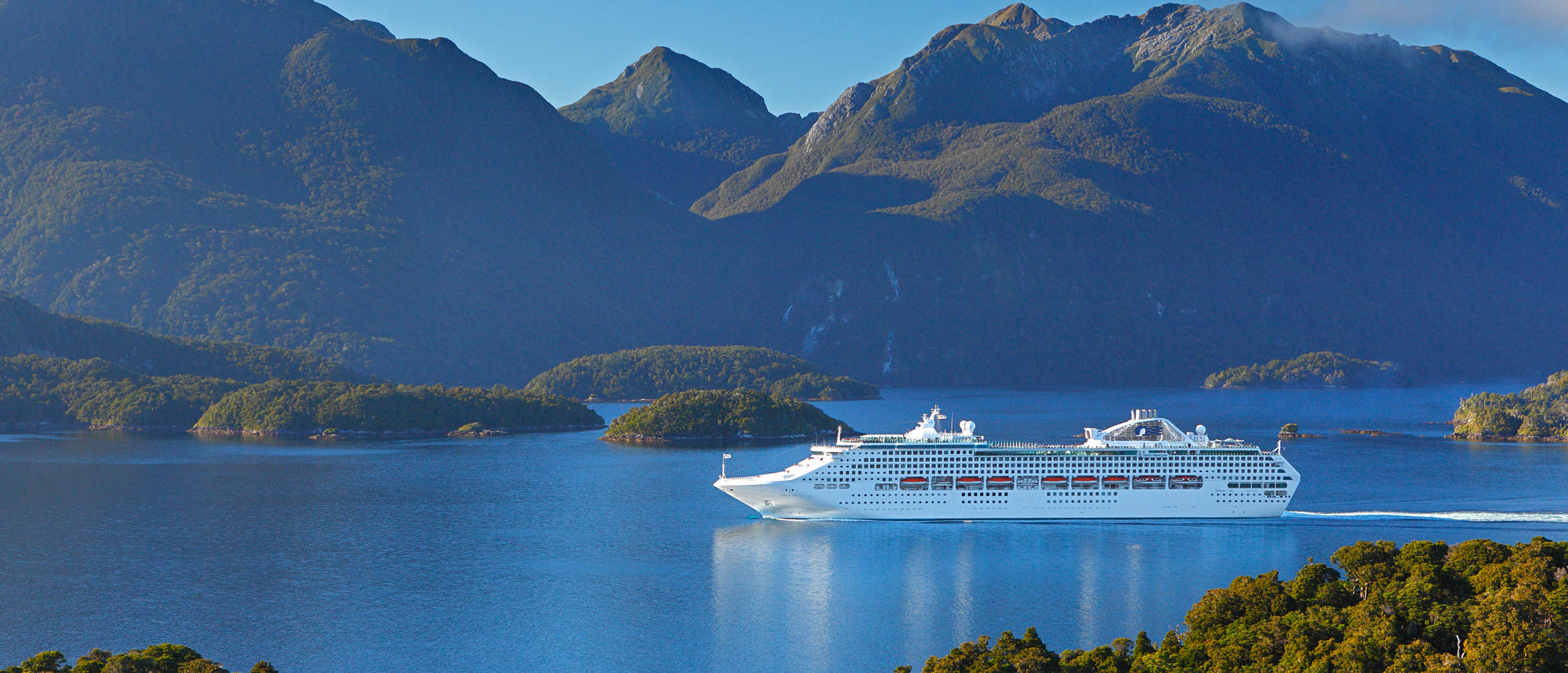 Cruise Accolades for Personal Travel Managers
PUBLISHED: Karry-On, ETBnews. Travel Daily, e-Global Travel Media
Sales in cruise holidays are steadily on the increase for leading home-based travel firm, TravelManagers, with two of their personal travel managers (PTMs) recently receiving major recognition for their achievements in 2018.
Justine Trevenar, who is representative for Loganholme, QLD, has been named on P&O Flagship's list of Top 20 selling consultants for 2018.  P&O Flagship is the cruise company's trade website, which features marketing toolkits, brochures, systems training and access to ship inspections, as well as a travel agent incentive programme known as P&O Flagship Achievers.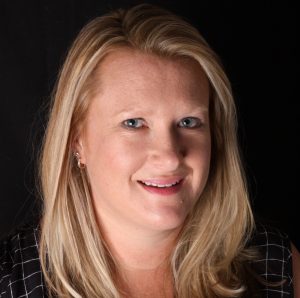 Trevenar says she considers cruise sales to be the bread and butter of her business but was nevertheless pleasantly surprised upon learning of her success, especially given that she hadn't originally set out to achieve Top 20 status, and she says P&O were equally impressed that a home-based consultant could sell so many cruises.
"I was totally shocked: I had just been focused on looking after my clients," she explains. "Then when I received the call to say I had finished the year within the Top 20, I was told I had made it to number ten and that I was the first person from TravelManagers to have made the list."
For Trevenar, the achievement is a reflection of how much she enjoys selling cruise holidays: "P&O Cruises are easy to book and easy for me to sell, as I've been on many cruises over the years."
"The support provided by our National Partnership Office (NPO) also makes a big difference," she adds.  "They offer a great support network for selling cruises, with allocations for groups on many departures, and dedicated Cruise Sales Weeks."
Trevenar's achievement came with a fitting reward: a one-night hotel stay/dinner with P&O team at The Four Seasons Hotel and dinner at Bentley's and a twin share balcony on P&O's three-night Sydney Australia Day cruise.
"I absolutely loved being on Sydney Harbour to celebrate Australia Day: the harbour was alive with everything from ferry racing to Tall Ships and RAAF FA18's and Qantas aircraft flying overhead. There was also plenty of activities onboard the ship too, including a thong-throwing competition, beer quoits and a 'Look Like A Legend' competition, with prize money of up to $10,000."
"Unfortunately, our Kath n' Kim costumes didn't help us win," she adds, "but we did get to meet Peter Rowsthorn, who was a guest judge and comedian on the ship."
Not content to rest on her laurels, Trevenar says she already has a plan in place to ensure that she retains her position on the Top 20 list in 2019, noting that she's on track to perform just as well in 2019, if not better.
"I'm already on target and have a plan in place to get me there," she says.  "This recognition means a lot to me, as after more than twenty years in the travel industry and almost four years with TravelManagers, it shows that I can be a 'Top Achiever' and work from home while still enjoying time with my two young children."
TravelManagers' other current high flier in the cruise sector is Nicole Edgar, who has been named among the finalists in Cruise Lines International Association's (CLIA) 18th annual Cruise Industry Awards.  Edgar, who is representative for Narre Warren South, VIC, is one of four finalists in the 'Home-Based/Mobile Agent of the Year 2018' category.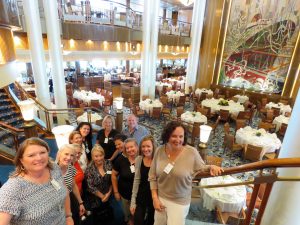 "I thought I had submitted a strong application for nomination as a finalist", Edgar explains. "I had a good case to show how my cruise sales had increased and how my recent cruise marketing promotion had worked, but with the sheer number of Australia-wide applicants and the high calibre of applications, I was still surprised to have my nomination confirmed."
As an accredited CLIA Cruise Master, Edgar says she loves selling cruise holidays, and believes there is a cruise product to suit every client.  She recently ran a highly-successful "Getaway with the Girls" promotion which saw the cruise component of her overall business soar from eight to 25 percent.
"The TravelManagers business model encourages PTMs to market and promote their businesses to their niche target market, and to build our businesses as we see fit and according to where our passion lies," Edgar explains.
She says support from the NPO Cruise Operations Manager, Marketing team and my Business Partnership Manager are invaluable, liaising with cruise suppliers, providing various marketing tools and strategies and working collaboratively with PTMs to come up with ideas to help grow their business.
"They also offer lots of opportunities to take part in ship inspections, as having first-hand cruise ship knowledge can be a great help in providing the best possible advice to our clients and growing our cruise sales."
Overall winners are set to be named at an upcoming industry "night of nights" in Sydney, after what has been described as a revamped judging process that will consider more than 500 submissions in twelve categories, and CLIA Australasia Managing Director, Joel Katz, has already described the standard of entries this year as particularly high: "this year that travel agents are more engaged and dedicated than ever before".
Executive General Manager, Michael Gazal, says the achievements of both PTMs reflect both the ongoing trend of cruise sales growth within TravelManagers and the quality of the support provided by the company's NPO for its people.
"When you combine PTMs who have an absolute passion for selling cruise holidays with a support staff who strive to make it as easy as possible to make those sales, it's only natural that their efforts will be reflected in sales growth."
Gazal says TravelManagers' total cruise sales for 2018 were up ten percent on 2017, coming on top of a 32% increase on the previous year.
"That includes significant growth in sectors such as luxury small ship ocean cruising, expedition cruising and yacht cruising."
For Edgar, to be named the winner in her award category would represent the icing on the cake, having already taken much from the nomination experience.
"Being named one of the four finalists has provided validation for the effort that has gone into my cruise business so far and reflects the cruise expert status I've worked so hard to develop," she explains, which is a view that is shared by her colleague and fellow cruise expert, Trevenar.
"Achieving this has been a real confidence booster for me and my business," she agrees. "I know I can do anything I set my mind to and still be able to have as much family time as I need."