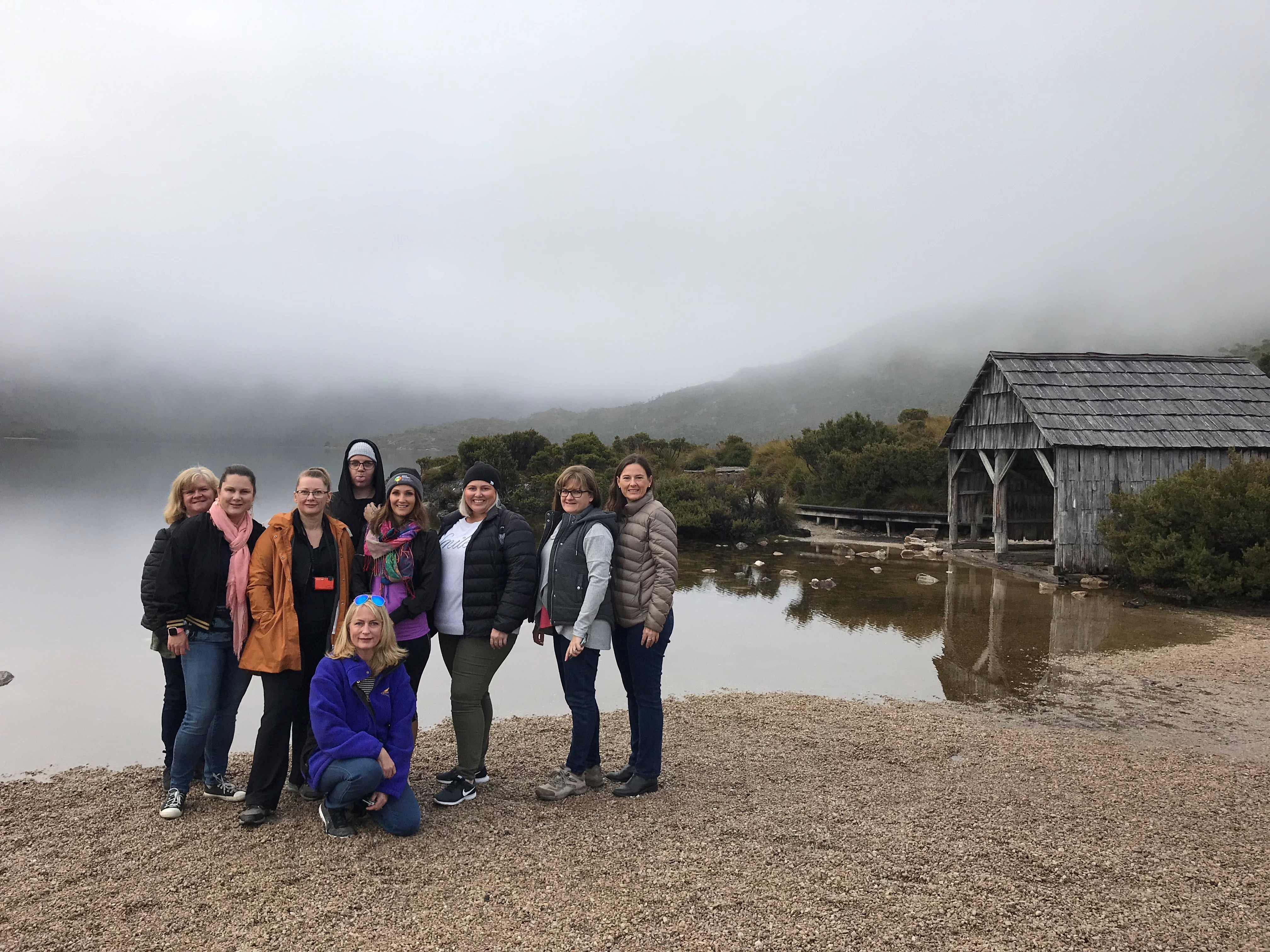 Tasmania's West Coast Wonders Wow Personal Travel Managers
Although Australia's smallest state, (Tasmania could fit into New South Wales almost 12 times), the Apple Isle is filled to bursting with incredible scenery and fantastic culinary experiences. It's therefore no surprise that when Tourism Tasmania offered personal travel managers (PTMs) the opportunity to qualify for one of ten spots on an upcoming Tassie specialist famil, there was no shortage of participants.
The famil, which was exclusive to TravelManagers, delivered the winning PTMs an unforgettable, six-day, five-night itinerary that allowed them to experience the best of the West Coast, as well as time in Hobart, Cradle Mountain and Launceston, with flights, accommodation and an in-depth look at many of the finest experiences their clients could expect to experience on a Tasmanian holiday.
The group were hosted throughout by Tourism Tasmania, having qualified for to enter the famil competition by completing Tourism Tasmania's Tassie Specialist Program. Selke, who is TravelManagers' representative for Concorde, NSW, says although it was not her first time in Tasmania, the chance to experience new activities and destinations has given her the expertise to plan longer and more in-depth itineraries for her clients.
"I definitely now have a better perception of travelling distances and times, particularly to the west coast, which is really important, and I also have a much better knowledge of the opportunities to 'lux up' various activities and experiences."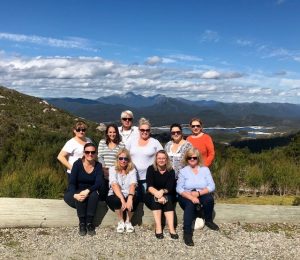 In an itinerary packed with highlights, there were several standouts for all participants, including time spent in the tiny town of Strahan on Macquarie Harbour. Despite a population of less than 700 inhabitants, this former port town acts as gateway to much of the tourism on the West Coast, including the notorious Hell's Gates, the stunning Gordon River, ancient forests of Huon Pines and the penguin colony on tiny Bonnet Island.
"The Bonnet Island night cruise from Strahan is probably my standout," says Selke. "I have never been to Strahan before and it was great to experience wild Macquarie Harbour at night, and to see something that is otherwise inaccessible."
It's a sentiment that is shared by PTM, Denielle Rooney, who is representative for Camp Mountain, QLD.
"Without a doubt, it is so worth driving that little bit extra to get to Strahan. It's such a beautiful village and the Gordon River cruise was breathtaking – I will be recommending this with every Tasmanian itinerary."
The famil commenced in more familiar territory, with a two-night stay in the state capital of Hobart that included a tour of the incredible, and at times, controversial, MONA (Museum of Old and New Art). The museum is located eleven kilometres from the city centre, within the Moorilla winery on the Berriedale peninsula, and a ferry transfer from Hobart is another memorable part of the visit, especially when experienced from the ferry's 'Posh Pit' – an exclusive lounge with private deck in which guests can enjoy complimentary canapes and drinks during the journey.
"MONA was the absolute best," enthuses Mandy Bradtke, representative for St Agnes, SA. "I could happily spend a few days exploring, eating and drinking there, and I'd highly recommend that clients opt for the VIP wine tasting."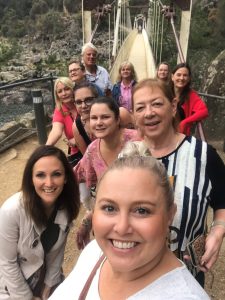 The 'posh pit' and wine tasting were just a few of the luxury elements that Tourism Tasmania incorporated into the famil itinerary, and participants say they were impressed by the many opportunities to add luxury upgrades their clients' Tassie holiday.
"Tasmania a far more diverse a destination than I thought, and I wasn't expecting such beautiful old buildings and amazing architecture," Bradtke explains. "There were many more luxurious experiences and stand out hotels than I anticipated – from stunning accommodation such as Peppers Silo Hotel in Launceston to the Gordon River cruise in Premier class."
For all ten participants, the warmth and friendliness of the Tasmanian locals was another highlight of their time.
"I already had a high opinion of Tasmania," Selke notes, "but I was really impressed with how
passionate and well-trained all the tourism and hospitality staff were. The locals are so proud of their state and form a key part of the experience – I was blown away by the Tasmanian passion for Tasmania!"
The famil concluded in Launceston with a visit to Tasmanian Gourmet Sauce Company, which participants agree was far more impressive than it first sounds.
"It is definitely not what you would expect when you hear the word 'factory'", says Rooney. "Wandering through the immaculate, edible gardens, guided by the very passionate owners, Tim or Julie, and sampling all of delicious jams, relishes and sauces which are made from locally-sourced ingredients, it was well worth the visit and perfect for our last day in Tassie on the way to the airport."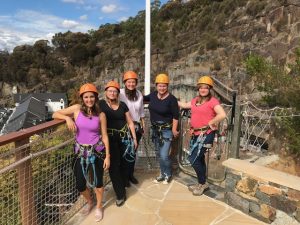 Having sampled just a few of Tasmania's many delights has apparently whetted the appetite for these ten famil participants, who represented every Australian state except for Tasmania and qualified to enter the famil competition by completing Tourism Tasmania's Tassie Specialist Program. All ten have returned with a new-found enthusiasm for all things Tassie and are looking forward to sharing their experiences not just with their clients and colleagues, but also with their own families.
"I'm already planning on taking the whole family back as soon as possible," Rooney states. "I think it's a destination that everyone needs to see and experience for themselves, as words and photos simply do not describe how amazing Tasmania is.
"Breathing the cleanest air in the world, feeling as though you've stepped back in time, tasting the freshest local produce and enjoying the sound of silence amidst all that incredible scenery – it's a thrill for all five senses, and one I can't wait to share."