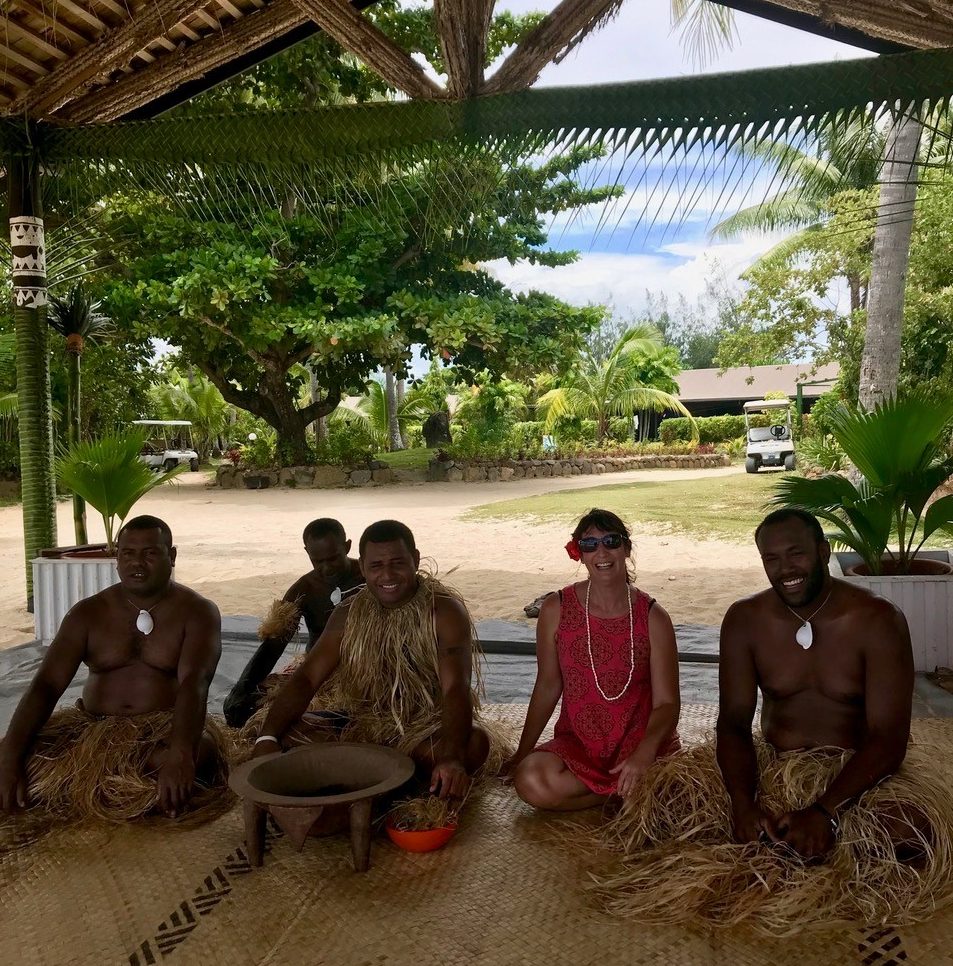 Mamanuca Islands Magic for Personal Travel Manager
PUBLISHED: Travel Weekly, TravelTalk, ETBNews, e-global travel media
When you touch down in Nadi, you don't have to travel far from the airport to find yourself immersed in holiday happiness, lounging in and around various pools, sampling a new cocktail every afternoon and soaking up the famous Fijian 'bula' spirit. However, TravelManagers' Julie Lunn recently discovered that it's well worth venturing beyond the mainland, where even more memorable Fiji moments can be found, just a short boat ride away, in the stunning Mamanuca Islands.
As TravelManagers' representative for Ferntree Gully, Victoria, Lunn was one of ten Australia-based travel advisors who, having achieved accreditation in Tourism Fiji's Matai Specialist programme, was selected for a spot on their Mamanuca Islands famil.
"We visited and inspected 11 island resorts," Lunn explains, "which enabled me to get a real first-hand look and feel of the properties. I now have a wealth of fabulous knowledge that I'm looking forward to sharing with my clients, as I know it will assist me in matching the right Fiji resort to each client's needs and expectations."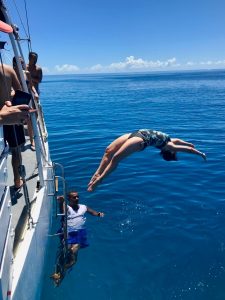 Despite having visited Fiji numerous times previously, it had been more than five years since her last visit: Lunn says the seven-night itinerary provided her with fresh inspiration – including for those clients seeking for a little more glamour from their holiday.
"The Cloud 9 floating pontoon – where the uber-cool hang, listening to hypnotic tunes, drinking expensive cocktails and feasting on wood fired pizzas, as well as swimming in the surrounding crystal-clear water – is as fun and fabulous as it sounds."
The group also had the opportunity to experience some excellent day trip options for clients that are staying in the Denarau region but want to experience Fiji's outer islands.
"The Seaspray day cruise to Modriki and Yanuya Islands would be a great option for families, with beautiful swimming and snorkelling, a delicious BBQ lunch on board the boat and a visit to a local village on an island to experience a traditional Kava ceremony, visit the school and interact with the beautiful kids," Lunn explains.
According to TravelManagers' Executive General Manager, Michael Gazal, more than 500 destination and product famils have taken place over the last two years, covering a vast variety of destinations, and ensuring that the company's personal travel managers (PTMs) continue to enhance their product knowledge with first-hand experience.
"We work with our partner suppliers and various tourism boards to ensure that our PTMs can keep their clients informed about the latest experiences, whether it's the world's first beach club to be located on its very own island, or a day spa that also serves as an airport transit lounge."
As well as enjoying numerous island day trips, the famil group were also given access to some of the most popular resorts within the Mamanuca Islands, from family-friendly resorts such as Treasure Island and Plantation Island, to boutique, adults-only havens including Lomani Island Resort and Likuliku Island Resort.
"My time in the Mamanucas reminded me of what an amazing, stress-free, beach holiday Fiji can provide," says Lunn. "As well as the natural allure of the destination, the Fijian people are just beautiful – I'm looking forward to sharing my experiences with my clients, and hopefully making a return visit myself very soon!"