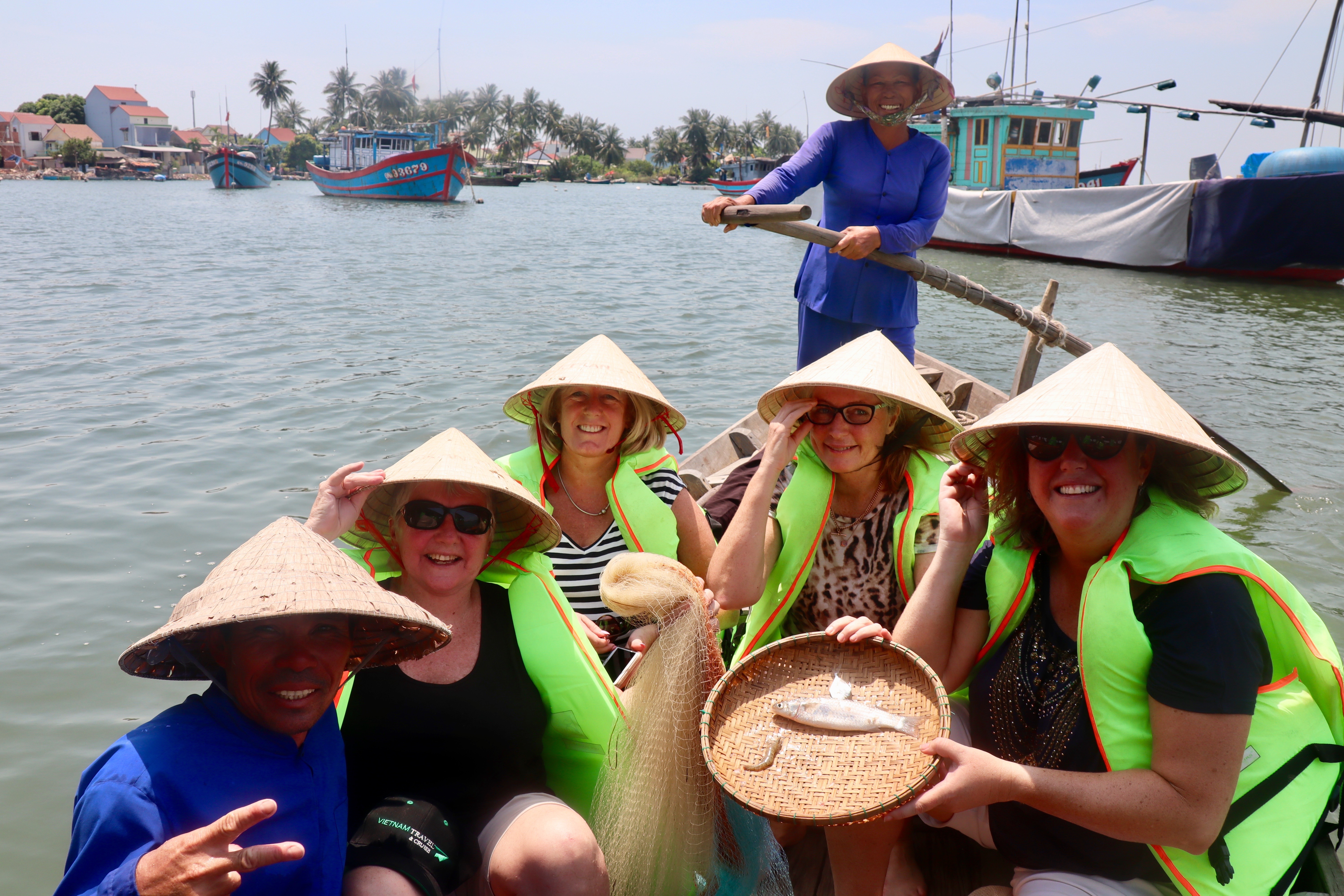 TravelManagers' Vietnam Famil a Showcase for Women-Only Travel
With the demand for women-only holidays and wellness retreats steadily on the increase, travel companies are looking to tap into this trend by developing products specifically tailored to suit this market. Ten personal travel managers recently spent nine days in Vietnam on a TravelManagers exclusive "Lady Get-Together" famil that was specifically designed to showcase some of the experiences and locations most favoured by the so-called "she-conomy."
Lois Crook, who is TravelManagers' representative for Engadine, NSW, says prior to the famil she found it difficult to sell Vietnam effectively, and notes that there is no substitute for first-hand experience.
"The knowledge I now have of Vietnam as a destination, particularly for solo female travellers and women-only groups, means I can now sell it confidently," she explains. "I'm already receiving some great enquiry from the content I posted on social media while I was away, and I feel confident of my ability to convert this interest into bookings."
The group, who were escorted by K J Slater, who is the Australian-based Business Development Manager for Vietnam Travel & Cruise, began their itinerary in Hoi An – a charming sixteenth-century merchant town with strong Japanese and Chinese influences. After a walking tour of the old quarter, they were treated to the first of many delicious Vietnamese meals at Anthony Bourdain's favourite spot to pick up a classic Vietnam baguette: Banh My Phuong.
"Hoi An was fantastic," enthuses Jodie Payne, representative for Cranbrook, QLD. "I loved trying the local food specialities and the town is so beautiful, especially walking along the river at night with all the lanterns glowing.  The shopping was pretty fabulous too!"
While in Hoi An, the group also had the chance to experience traditional Vietnamese culture beyond the cities, cycling along picturesque country roads to a farming village, sharing in daily farm life and trying their hand at traditional fishing techniques using round and cast nets.
From Hoi An, they flew north to the country's capital of Hanoi, where they had time to explore the city's Old Quarter on foot, learn about hand-making and dyeing organic cotton and take a cyclo tour of the city before heading to World Heritage-listed Halong Bay for an overnight cruise.
"It was so great to get an understanding of the different areas of the bay you can cruise in and the number of boats in each area," Crook reports. "Our cruise took us to one of the quieter areas of this stunning bay, which made for a much more authentic, less touristy experience – knowledge that will be useful for ensuring that my clients have a wonderful time too."
"It was a magical, luxurious experience," adds Judy Gillings, TravelManagers' representative for Bateau Bay, NSW. "We had a wonderful Cruise Director, great food and the cabins were to die for. Personally, I would recommend my clients opt for an extra night here in order to really soak up the incredible scenery."
TravelManagers' Executive General Manager, Michael Gazal, says the famil was organised in recognition of Vietnam's increasing popularity to women-only groups, noting its shopping, dining and cultural experiences as particularly appealing to this segment of travellers.
"Many of our PTMs are already actively pursuing a range of special interest groups, ranging from cooking schools to health and wellbeing. Recognition that one destination offers a range of itineraries is intrinsic to our PTMs' ability to tailor diverse and distinct holidays to their clients."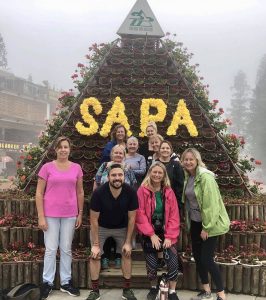 The famil group also visited Sapa, a mountainous region in the northwest of Vietnam that is not far from the Chinese border. Their time here was spent hiking about the rice paddy terraces, shopping in Sapa town's markets and taking a cable car ride to the peak of Fansipan which, as the highest mountain in Indochina, is known as "the Roof of Indochina".
"Experiencing the cultural side of Vietnam in Sapa added another thread to the fabric of our time in this friendly and diverse country," says Gilling. "Everywhere we went there was so much to see, from the Old Town of Hoi An, to crazy and amazing Hanoi, and the beauty of Halong Bay."
Both Gilling and Payne agree that they are committed to a return visit to Vietnam: "I cannot wait to go back," says Payne. "There is something for everyone in this amazing country so I would definitely go back with the family and I also see a girls' trip, packed with shopping, eating, drinking and massages, in my future!"