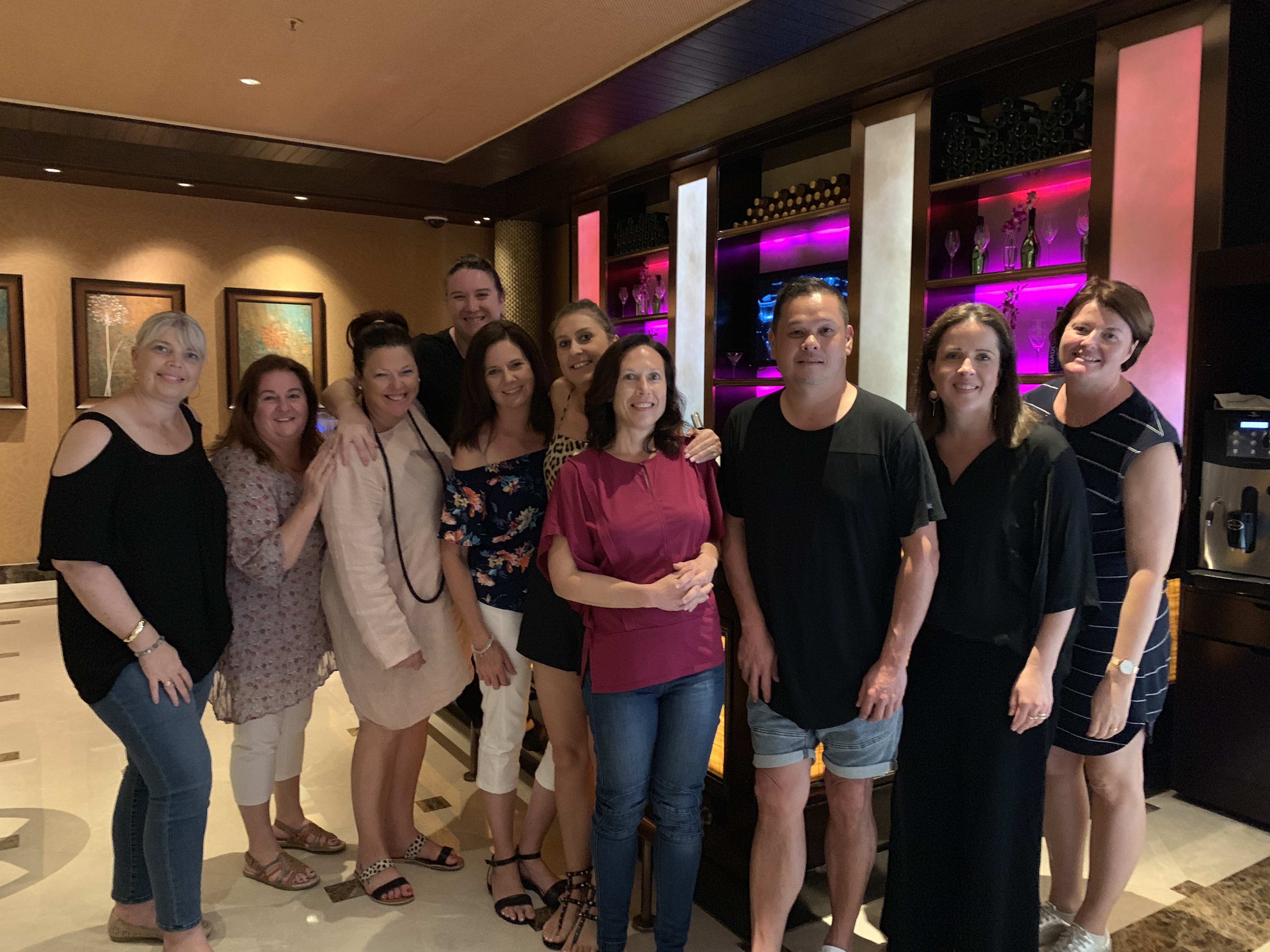 Macau Turns on the Charm for TravelManagers
The island of Macau, or as it is more formally known, Macao Special Administrative Region of the People's Republic of China, is located around 60 kilometres west of Hong Kong. The two are connected by the Hong Kong–Zhuhai–Macao Bridge – 55 kilometres of bridges and tunnels that combine to form the world's longest sea crossing. Crossing this engineering marvel, which opened early in 2018 and cost an estimated US$18.8 billion to construct, provided eight personal travel managers (PTMs) with an exciting and unique introduction to this tiny territory.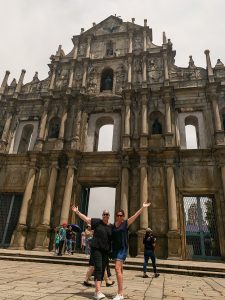 The PTMs were in Macau on a TravelManagers' exclusive famil and spent five days exploring the sights in the so-called "Vegas of the East", discovering in the process that it has a lot more to offer alongside the glittering casinos for which it is most famous.
"It's so much more than a day trip destination for visitors to Hong Kong," notes Anna Curran, who took part in the famil as TravelManagers' representative for Ocean View, QLD. "I would recommend spending least three nights to be able to enjoy all that's on offer. It's such an interesting blend of Asian style, Las Vegas and Portugal, all rolled into in one."
The group, who flew to Hong Kong courtesy of Cathay Pacific, spent their first morning on a city walking tour of the historic Christian City area of downtown Macau, followed by a lunch in Taipa Village which introduced them to the delights of traditional Macanese cuisine.
"We discovered that Macau offers a huge variety of delicious food from around the world, including Chinese and Macanese but also Portuguese, Italian and other Western-style cuisines," Curran reports.
As well as being heaven for foodies, Curran and her fellow PTMs quickly discovered that Macau has plenty to keep the most avid shoppers happy too.
"It's a shopper's paradise, with endless interconnecting arcades containing every brand name imaginable. "
Of course, no visit to Macau would be complete without experiencing the glitz and glamour of a live show, and the world-renowned House of Dancing Water is reported to have lived up to all expectations.
"The House of Dancing Water show was wonderful to experience," confirms Lisa Metz, representative for North Avoca, NSW. "It's a water-based stage production which is located at the City of Dreams Resort on the Cotai Strip in Macau and has now been seen by more than two million spectators and brings together more than 80 gymnasts, circus artists, dancers, divers, actors, and motorcyclists into one amazing show which I will definitely be recommending to my clients."
Metzl says she relished the opportunity to experience Macau for herself so that she can make suitable recommendations for her clients.
"For example, we travelled from Hong Kong Airport to the Macau Shuttle by public bus, but I would recommend that clients opt for a private transfer or taxi. Returning to Hong Kong by fast ferry is another great option, as you can check your bags at Macau's ferry terminal and not have to see them again until you're back in Australia."
A final highlight of the famil for both Metzl and Curran was a visit to the territory's Giant Panda Pavilion, which is part of Macau's largest green space: Seac Pai Van Park, and offered participants an opportunity to see these adorable, endangered creatures up close.
"Seeing pandas up close for the first time was a real treat for me," Metzl enthuses. "From start to finish, it was a great famil and I'd love to make a return visit the next time I'm in Hong Kong."