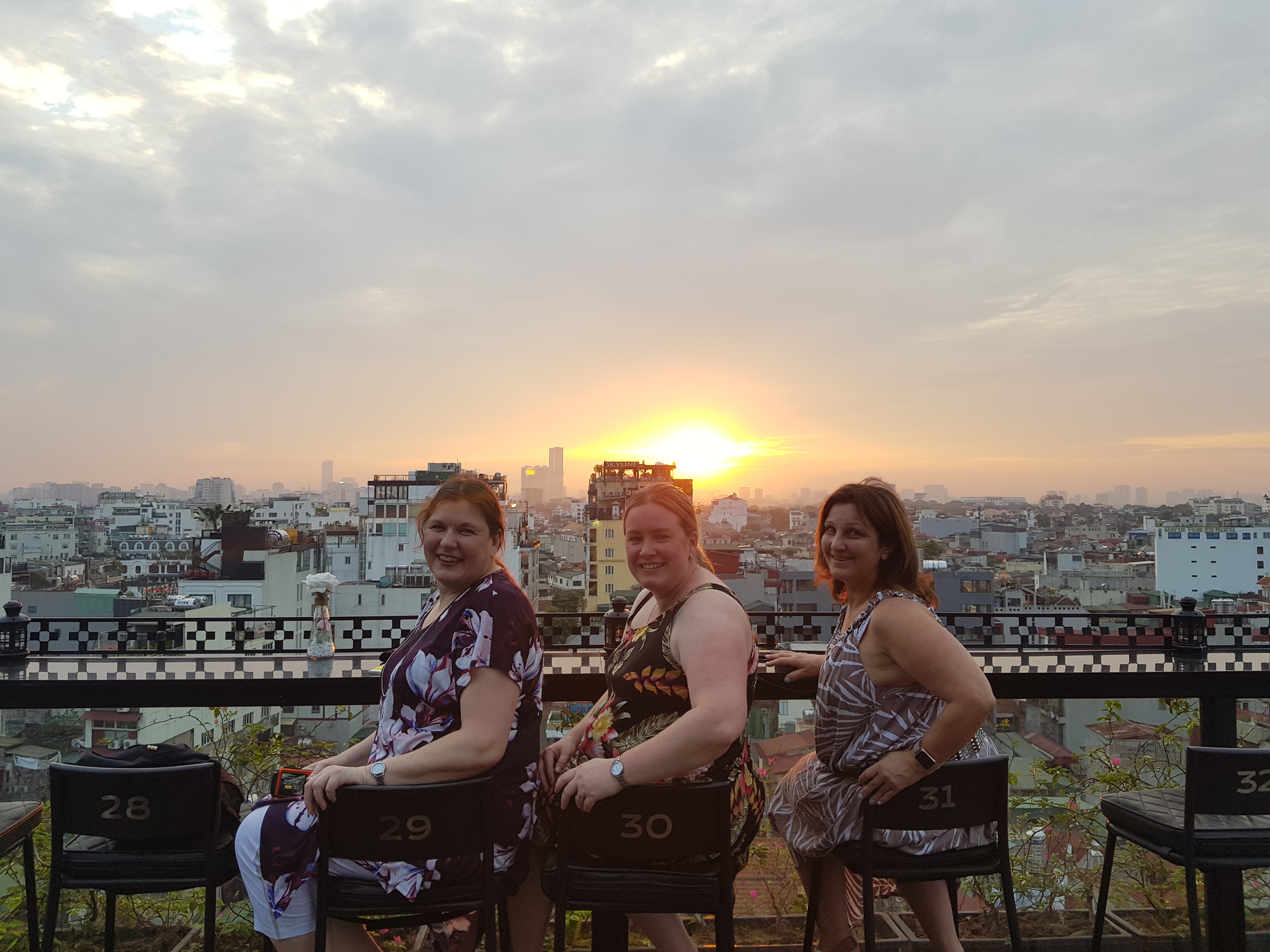 Personal Travel Managers Wide-Eyed in Wonderful Vietnam
400-million-year-old karst mountains, vast cave systems and spectacular underground rivers: these are the features for which Vietnam's Phong Nha National Park are renowned. One of central Vietnam's most unique and spectacular landscapes, the park achieved UNESCO World Heritage status in 2003, and was among the most memorable locations visited by seven of TravelManagers' personal travel managers (PTMs) on a recent famil hosted by Wide Eyed Tours.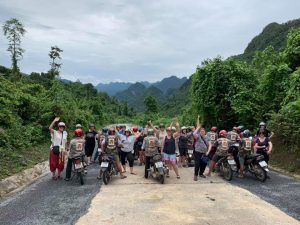 The PTMs were part of a group of 12 travel advisors who were invited to take part in the week-long famil, which was designed to showcase the attractions and activities on offer in northern and central Vietnam, taking in Phong Nha National Park as well as the cities of Hanoi, Hue and Hoi An.
For Kellie Marshall-Milton, TravelManagers' representative for Coleraine, VIC, the famil was an opportunity to familiarise herself with a destination that is popular with clients but which she had not experienced first-hand.
"It's always easier to sell a destination when you've been there. I now know how the arrival process works and have a clear idea of the weather and climate at various times of the year," she explains. "When it fits with a client's itinerary, I will be recommending a side trip to Phong Nha, which is a truly beautiful part of the world that's home to amazing history, wonderful scenery and is still relatively untouched."
Their famil itinerary began in the city of Hanoi, where they had time to explore the highlights of the city from the back of a vespa, which according to Marshall-Minton is "the only way to experience the excitement of the city."
"I have a new appreciation for the humble scooter and those who ride them in the cities," exclaims Marshall-Minton. "With over five million in Hanoi alone, they truly are the best way to see the sights in each city you visit!"
After the tour, the group were treated to lunch in a restaurant in the city's Old Quarter, before catching an overnight train for the 500-kilometre journey to Dong Hoi on Vietnam's North Central Coast.
"As the gateway to Phong Nha National Park, Dong Hoi is a developing area which is fast becoming Vietnam's adventure capital," explains Vicki O'Dea, TravelManagers' representative for Lane Cove, NSW. "Visitors can participate in cave exploring, motor bike trips, bicycle riding, trekking and farm stays with locals, and there are numerous accommodation options on offer."
The famil participants visited several of the park's most famous caves, including Paradise Cave, which is the longest cave in Asia, and Dark Cave, which O'Dea describes as "nothing short of incredible." They spent the night at a remote and peaceful farm stay, where the sunset, food and cocktails were judged to be "amazing".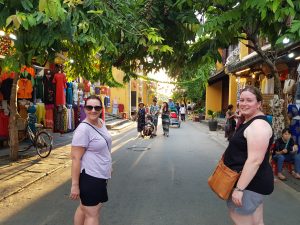 After another morning in the park's caves, the group heading for the historic city of Hue. Set on the banks of the Perfume River, the former capital city is considered the spiritual and cultural soul of Vietnam: a delightful town full of highly decorated tombs, pagodas and churches. Motorbike was again the mode of transport for the group's tour of Hue, which concluded with a delicious vegetarian lunch cooked by nuns at a pagoda. From here, the itinerary continued southwards to its final destination: the UNESCO World Heritage-listed city of Hoi An.
"We took a jeep tour out into the countryside – I loved having the chance to meet the local fishermen and take a basket boat trip. Lunch at Tra Que farming village, where the farmers still use ancient farming techniques, was another highlight," reports O'Dea.
According to PTM Julie Marchese, there were plenty of memorable dining experiences in Hoi An and throughout their time in Vietnam, including a meal at a restaurant which gives street kids an opportunity to learn and work.
"I would also recommend Banh My Phoung in Hoi An," adds Marshall-Minton. "The best banh mi sandwich you've ever tasted costs less than $5 including a drink, but I suggest you order two to start with – you'll be wanting more after your very first bite!"
The group marked their final evening in Vietnam with dinner beneath the city's famously beautiful coloured lanterns – a magical conclusion to an enjoyable week.
"I'd love to return to Vietnam with my family," says Marchese. "There are many other destinations that we didn't visit, and many different experiences that I know my children would love."