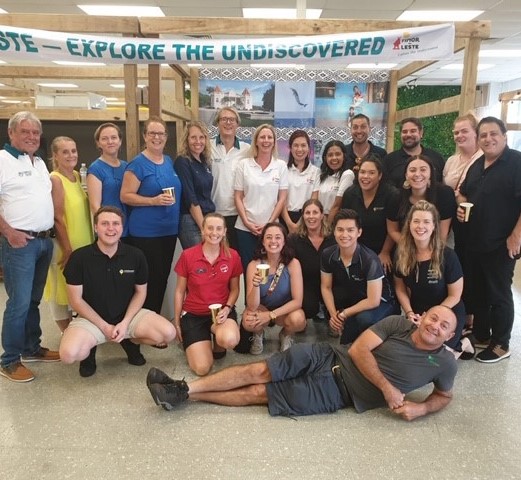 TravelManagers Inspire Travel Dreams at Darwin Festival
Four of TravelManagers' Darwin-based personal travel managers (PTMs) recently joined forces to host their first ever consumer travel festival. With fifteen partner suppliers in attendance and $8,500 of prizes up for grabs, the quartet had high expectations for the success of their event.
"We wanted to put together an event that was designed with Territorians in mind," explains Lisa Malnar, who is TravelManagers' representative for Marrara, NT. "Our goal was to help people learn about new global destinations as well as think about traveling locally and throughout Australia. We wanted to support local businesses and promote the 'Holiday Here This Year' campaign."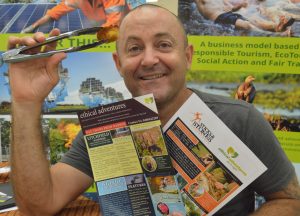 The end result, after three months of planning by Lisa and her three colleagues (Cara Gardner, Luke Durand and Tom Garnham), was a five-hour festival at Darwin's Village Central Market. More than 700 visitors came to hear from a variety of local and international suppliers which included tour companies such as Globus and Intrepid, destination-specific companies such as Inside Japan and Timor-Leste Tourism, and local tourism operators such as Ethical Adventures and Territory Wildlife Park.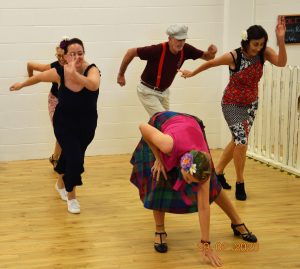 "The Prize Passport we implemented was a great way to encourage people to speak to as many of the attending suppliers as possible," Cara  notes. "At each stall, they had to collect a stamp in their passport. Once they had collected all 18 stamps, they were eligible for the amazing prizes we had collected to give away."
These prizes included return flights and a five-night diving holiday for two in Timor-Leste, valued at more than $2300, courtesy of HOTL Association, Compass Diving and Airnorth, and an epic four-day, three-night Rainforest Nature Safari worth more than $2500, thanks to Elephant Hills.
"We also gave away hotel stays, tours, merchandise and goodie bags, along with 200 show bags," adds Luke.
Throughout the planning phase for the festival, Lisa says the four PTMs were focused on delivering an event that went beyond a traditional expo: an event with a community and family focus that got people excited about travel and learning about new opportunities to explore local, domestic and international destinations.
"We also wanted it to be fun, lively and entertaining! Which is why we called it a festival" Cara adds. "The venue we selected offered us the opportunity to achieve all of our goals. In addition to having a diverse number of stall holders, we also had some local entertainment (tango and swing dancers), four different food stalls (Greek/Australian, Indonesian, Portuguese and juice/fruit smoothies)."
 Lisa says all four PTMs enjoyed their first foray into holding a travel festival and were delighted with the success of the event. She reports that feedback from attendees and suppliers was also overwhelmingly enthusiastic.
"It was a great opportunity to share with our customers some of the amazing holiday experiences that are available right here in our back yard, and to provide them with some fabulous holiday inspiration to dream about while they wait for current travel restrictions to lift."