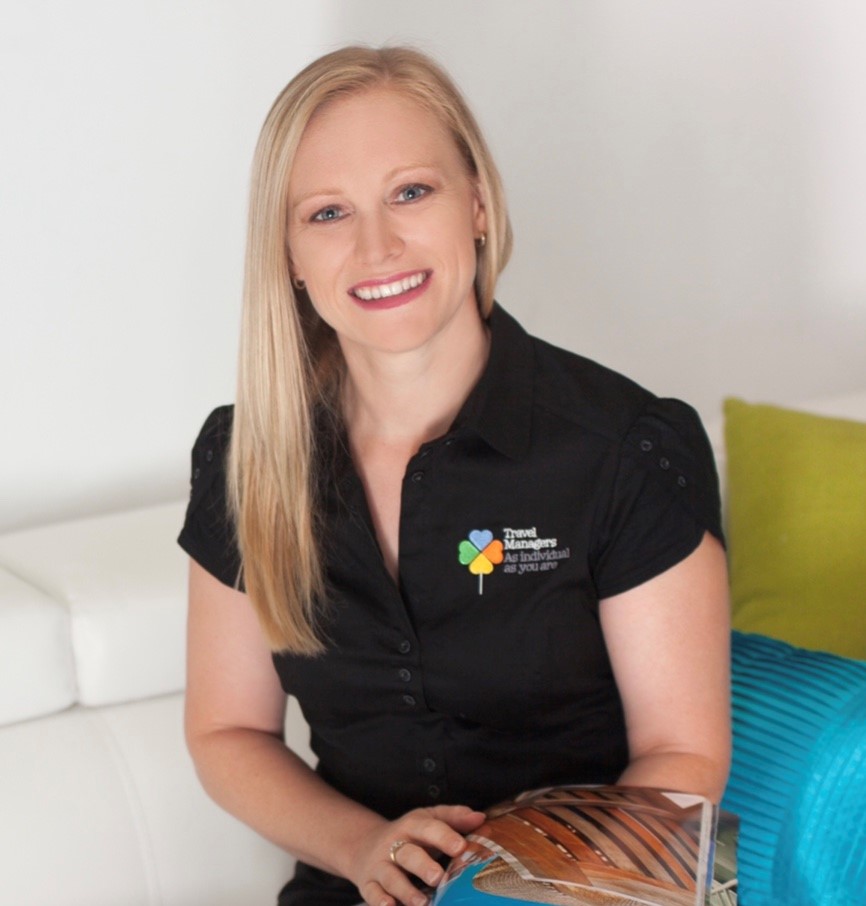 Stranded Clients Applaud Personal Travel Manager's Rescue Mission
Travel agent veterans of the last twenty years have seen the industry ride out the shockwaves from a variety of major events, including the 9/11 terrorist attacks, the 2002 Bali bombings, the SARS epidemic of 2003, the Boxing Day Tsunami of 2004 and the Global Financial Crisis of 2008.
And although no-one could have predicted the scale of the COVID-19 pandemic when it first reared its head in late December 2019, travel professionals around Australia have once again swung into action, going above and beyond to provide every possible assistance to their clients.
One such person is Amanda Brady, who is TravelManagers' representative for Wellington Point, QLD. She spent many hours working to bring home clients who suddenly found themselves at risk of being stranded in northern Italy as the situation changed before their eyes. Now safely at home in Queensland, they have reached out to thank Amanda for her long hours and hard work in getting them onto a homeward flight.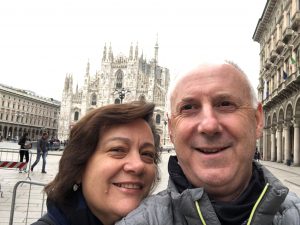 "Whilst Italy was in the very early stages of the outbreak when my clients were due to depart for Italy, they had received reassuring information from family in Turin," Amanda explains. "Their main destination was a smaller community in northern Italy, so after discussing the options to cancel or change their flights and recommending that they seek advice from their GP, they chose to proceed with their trip. None of us expected at that stage that things would escalate so quickly!"
According to Amanda, it was the Singapore government's decision to close its borders to foreign travellers who had been in northern Italy during the previous fourteen days that precipitated the need to bring her clients home as soon as possible.
"I reached out to my clients with the recommendation that they leave northern Italy earlier than originally planned, and outlined three courses of action (plus their possible consequences) so that they could make an informed decision," she says.
The clients opted to head south and spend the rest of their time in Italy exploring Tuscany and Umbria, but two days later they received a 2am phone call advising that all borders were closing, and their flight home in two weeks' time was looking increasingly uncertain. An urgent phone call to Amanda ensued, and within 45 minutes an alternative flight home from Rome that same evening had been confirmed on a different airline. With roads closing and the entire country swiftly moving into total lockdown, Amanda's clients made a four-hour dash to the airport where they had an anxious wait to board their flight.
"By the time we departed, about 60 percent of flights had been cancelled, but our aircraft lifted off on time, turned left towards home and we were able to breathe again," Amanda's clients add. "Amanda was our guardian angel and we thank her from the bottom of our hearts. She went above and beyond to help us in a time of significant crisis and was looking out for us all along the trip. With her help we escaped an unprecedented global crisis in the nick of time, and we will be using her for all of our future travel plans when normal life resumes."
Amanda says her previous experience with major travel industry crises has helped her to deal with the COVID-19 crisis, and although her income has effectively dried up overnight, her focus has once again been on providing as much assistance as possible to her clients. That assistance has been reciprocated by her clients: Amanda reports that she has received numerous calls, emails, messages and even gifts from long-standing clients who know how hard she has been working for no financial reward.
"I've also had amazing support from TravelManagers' National Partnership Office and my Business Partnership Manager (BPM)," Amanda notes. "Having peace of mind that they are working hard to support us, and will be there at the other side of this makes all the difference, and makes me proud to be part of the TravelManagers family."
TravelManagers' Executive General Manager, Michael Gazal, is part of the National Partnership Office (NPO) team who have been working hard behind the scenes to support PTMs through the current crisis. This support has included providing practical business advice and financial relief ideas, as well as ensuring that PTMs were receiving the most up-to-date information as the COVID-19 situation has developed.
"The care, attention and timely actions taken by Amanda to support her clients reflects how much emphasis our PTMs place on looking after their clients around the clock, regardless of how challenging the circumstances may be," acknowledges Gazal. "Her clients' experience illustrates the benefits to travellers in booking with a PTM rather than an online travel agency or directly with an airline, and we believe this lesson will be remembered when people are ready to resume making holiday plans."
Amanda says the PTM network has also been a valuable source of support and notes that she and her colleagues are continuing to work together to get through this challenging time.
"I am a big believer in teamwork – together we have such a wonderful knowledge base and we are also there for each other's emotional support. As our work has slowed down, I've made an effort to connect with fellow PTMs and ensure that we're all getting the emotional support we need right now. Without this amazing support right now, I'd feel alone, but I am far from alone with my wonderful TravelManagers family."