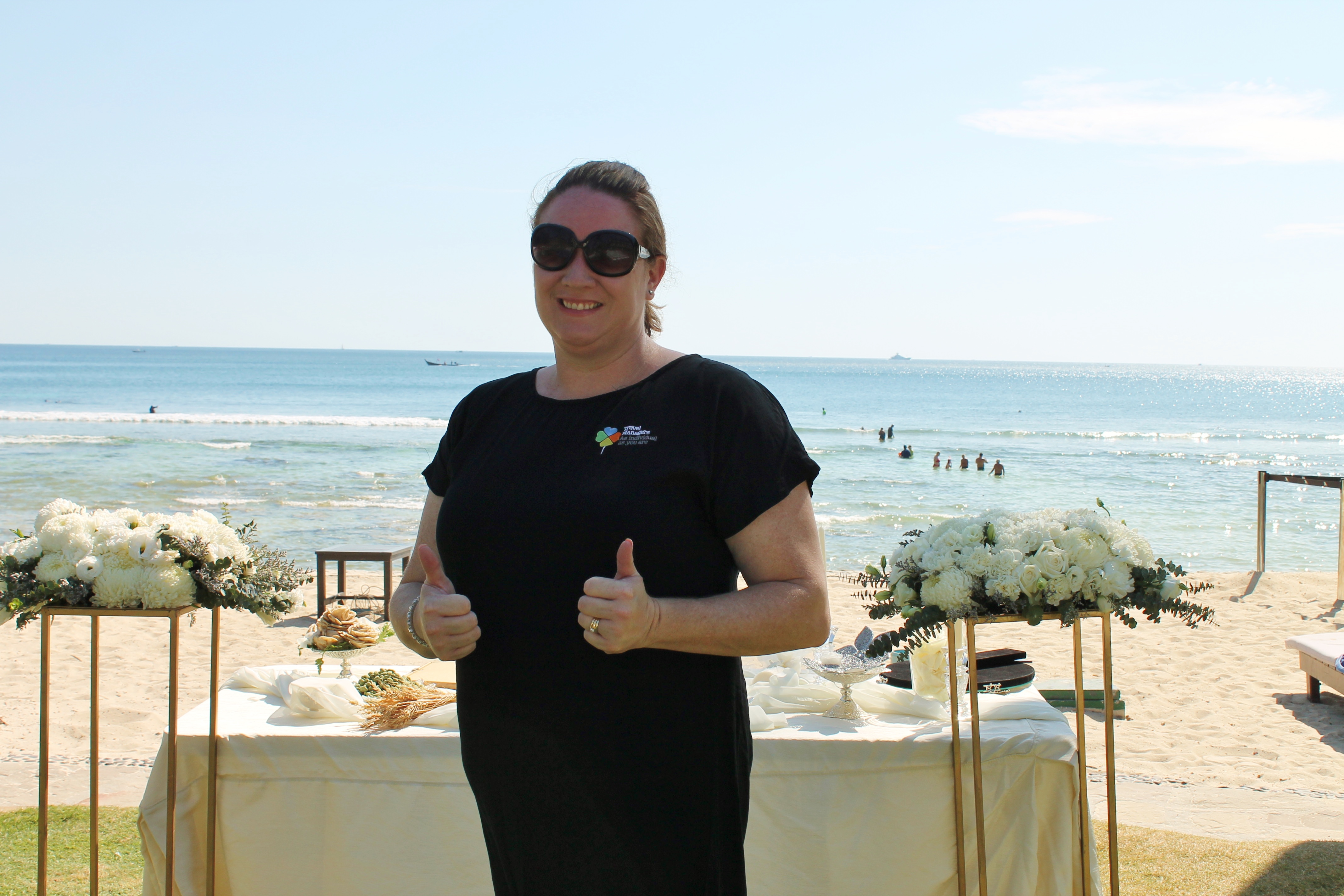 Personal Travel Manager Optimistic About Future of Destination Weddings Business
The organisation of a wedding could be compared to that of a military operation: an exercise in logistics that requires a combination of effective project management, hard work, cooperation, and a certain amount of good luck to pull off successfully. P
TravelManagers' Annette Fyfe has been running an award-winning destination weddings business in Victoria Point, QLD, for more than ten years, and specialises in all-inclusive weddings packages in Thailand and Vietnam. Her expertise, local knowledge and strong supplier relationships has meant that would-be newlyweds have been able to pack away the confetti and put their wedding plans on ice with the minimum of fuss.
"I had a number of wedding groups booked for travel between March and July who suddenly needed to cancel or postpone their weddings," Annette explains. "One couple flew to Phuket on 15 March for their wedding on 21 March, and when the Australian Government announced that closure of the border was imminent, they decided to return home the day before their intended wedding.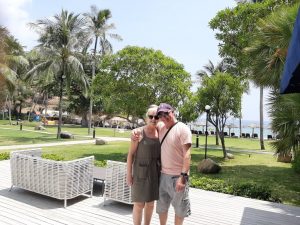 "It was tough on everyone," she adds. "Some of their guests were stuck in Thailand for up to a week before they were able to find a homeward seat, but we all agreed that the safety of their family and guests was paramount."
According to Annette, her remaining clients have had to reconsider their wedding plans, but she says many of them have decided to wait out the virus. Their hearts are still set on the dream Thailand weddings that COVID-19 put paid to, and she is eager to assist.
"The resorts I work with have been wonderfully supportive," Annette reports. "Most have offered my clients the ability to delay their weddings until 2021, which they have gratefully accepted. "
Annette says she had been hopeful that offshore weddings will be able to resume by October 2020, but that many wedding groups have chosen backup dates in 2021. Properties have agreed to honour their original prices and clients are happy to continue planning the other aspects of their weddings while they await a green light for international travel.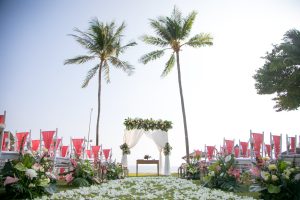 "I have been thrilled with the positivity of my clients, despite their obvious and very understandable disappointment at having their big day delayed."
Annette has set up a private Facebook group which allows her clients with destination weddings planned in Thailand or Vietnam to support each other and join discussions about their COVID-affected nuptials.
"Previous wedding clients have also joined the group to share their destination wedding experiences, which has helped to keep the inspiration alive," Annette explains. "I've been sharing blogs of past weddings and I'm also recording weekly videos to keep clients updated on the latest news from the travel world, such as changes to airline policies and resort information. I think they add a personal touch to my communication."
Annette has also been keeping busy working with resorts in Vietnam and Thailand to update their wedding packages so that they are ready to hit the ground running when offshore weddings become a possibility once again.
"I have spent a lot of time updating my website as I feel 2021 will be busy once we get through 2020. This week alone I've had three new enquiries for weddings in 2021 – I'm so excited that people are starting to resume their wedding planning, and I can't wait to help them with their big events."
According to Annette, TravelManagers' National Partnership Office (NPO) has provided invaluable assistance to her and her fellow PTMs, from weekly video updates to practical support from the accounts and fares and ticketing teams.
"I am so thankful that we have this wonderful supportive team around us which has helped so much in getting through the last three months. Like my clients, I am really looking forward to being able to travel to Thailand once again and getting back to helping them enjoy the amazing weddings they've been waiting for."