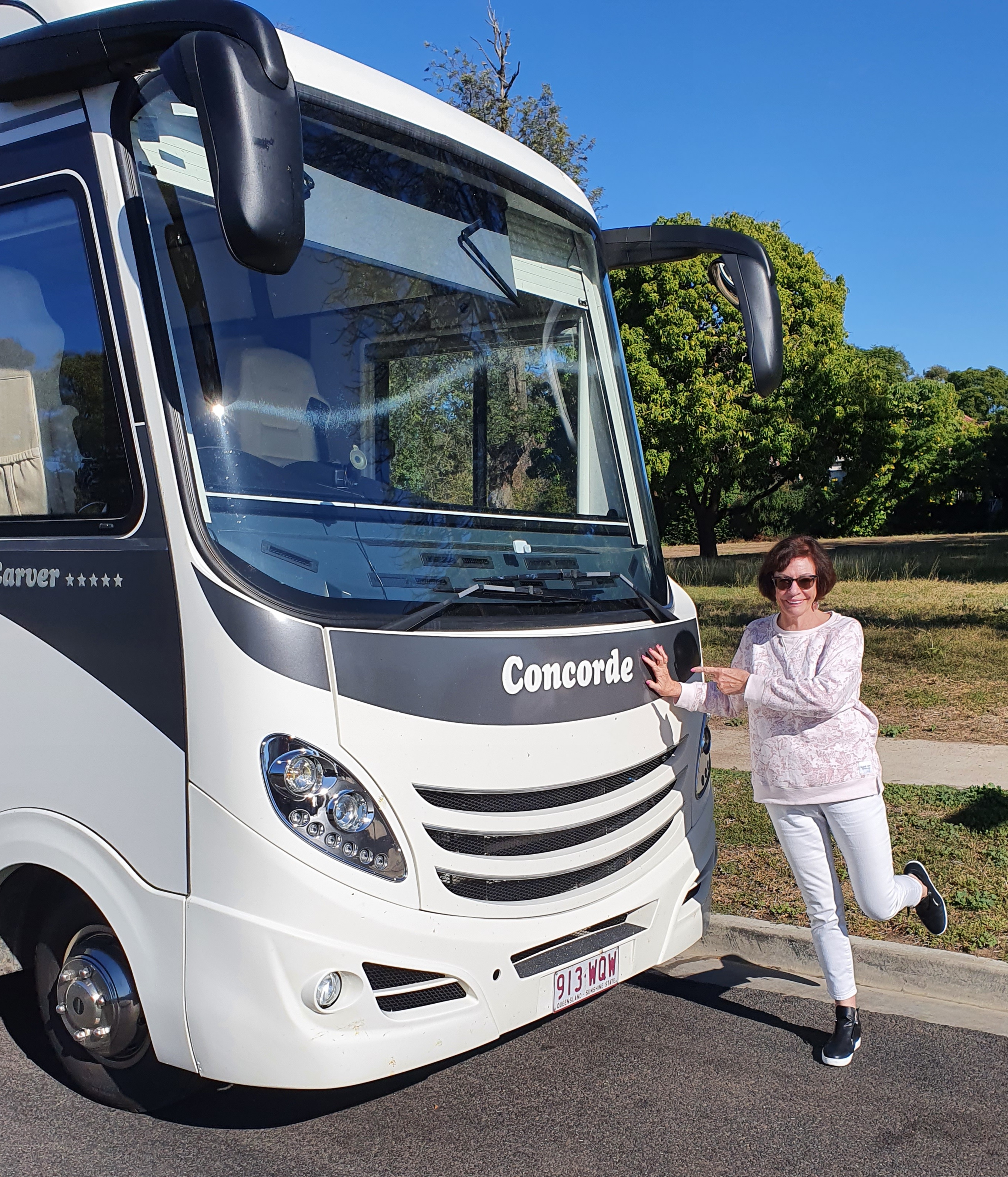 Personal Travel Manager's Journey to a Galaxy Far, Far Away
The tiny town of Charleville is situated almost 700 kilometres inland from Brisbane and has a population of a little over three thousand people. A visit to Charleville is a very different holiday experience to a week of beaches, shopping and culture in Bali, but for personal travel manager Aileen Collins, whose 69th birthday celebration in Bali was ruled out by COVID-19, a recent road trip on Queensland's inland touring route was a rewarding alternative to the holiday she had originally planned.
Aileen, who is TravelManagers' representative for Carrara, QLD, is a travel industry veteran of more than four decades. Throughout her career, much of her focus has been on travelling and arranging holidays throughout Southeast Asia and the Indian subcontinent. She says the Coronavirus pandemic and the impact that it has had on international travel has given her a deeper sense of gratitude for the travel experiences she has been able to enjoy in the past.
"I've always said that we 'baby boomers' are privileged to have been able to enjoy so many amazing travel experiences that simply aren't possible anymore," she explains. "So many of the world's great sights have changed so much since I began travelling in the 70s: from the quietude of the burial chamber at the Taj Mahal to the tranquillity of Angkor Wat; from walking Kuta Beach when there was only a handful of hotels lining its sands to celebrating my 22nd birthday in pre-Taliban Kabul."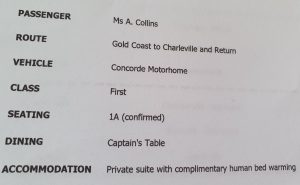 For the time being, Aileen has placed the prospect of international travel into hibernation while she, like travel consultants and travellers around the world, waits out the COVID crisis. In the meantime, she is happy to explore more of her own backyard, taking to the road with her partner in a luxurious, German-built Concorde motor home which is thought to be the only one of its kind in Australia.
"We decided to go inland as we thought the caravan parks and local attractions there would be less visited than the coastal towns," she notes, "and this proved to be true – at most there were only two or three vehicles and they were very grateful for our visit, as were the coffee shops, bottle shops and local stores."
Their route took them through Toowoomba, Goondiwindi, St George and Cunnamulla to reach Charleville, whose tourist attractions include a Royal Flying Doctors Service Museum and the Cosmos Centre.
"The Cosmos Centre was an amazing experience," Aileen reports. "A combination of clear skies and powerful telescopes mean visitors are treated to spectacular views of Jupiter, Saturn and its rings, and far-flung galaxies.  If we couldn't travel overseas, we could at least have an 'out of this world' experience!"
As proof that it's entirely possible to have an intrepid holiday experience without leaving the country, Aileen sampled a variety of local delicacies on her road trip, with emu egg quiches, camel burgers and even sweet & sour kangaroo among the culinary delights. And in a nod to her ill-fated birthday in Bali, she included a selection of Balinese gamelan music on her road-trip playlist: "it was quite a novel experience driving past scenery of red soil, gum trees and kangaroos while listening to the unique sounds of Bali – a bit like taking a didgeridoo to Ubud."
Now back at home on the Gold Coast after her 2000-kilometre-plus road trip, Aileen says that some five months after the initial shut-down of international travel, she is still processing cancellations and refunds for clients.
"Fortunately, all my clients have been incredibly understanding and supportive," she adds. "I believe this is because of the strong relationships that we at TravelManagers have with our clients.
Aileen also acknowledges the support she has received from TravelManagers' National Partnership Offices (NPO) as being integral to her ability to weather the COVID storm so far.
"Airlines, hotels and tour operators are cutting staff and making people wait for weeks and months for refunds and credits, but we are still receiving the same excellent service and support on a daily basis," she notes. "This is despite NPO staff being on reduced hours on a rostered basis – we're definitely 'all in this together'."
"As well as daily communications through Zoom meetings and webinars, our Business Partnership Managers have been wonderful – they're always there with practical support and virtual hugs, even though their own worlds have been turned upside down too."
For Aileen, an important aspect of surviving the pandemic from a business perspective has been supporting her colleagues – not just her fellow PTMs but also the many suppliers in Bali, India and Sri Lanka with whom she has worked so closely over many years.
"I am in regular contact with my suppliers, many of whom are suffering much worse than us in Australia. They have no Government Jobkeeper or Jobseeker programs, but they are staying strong and are determined to ride it out."
As for what lies ahead, Aileen says her crystal ball is a little hazy, but she remains ever optimistic.
"Fortunately, being in the TravelManagers family, I know that the management team will be there to advise, assist and guide us, and I have full faith in their ability to be ahead of the pack when we put our wings back on and fly into our travel dreams."