TravelManagers' Sells Out Small Group Tour During COVID-19
With the ongoing COVID-related restrictions on movement around Australia over the past six months, would-be travellers have been forced to find alternative remedies for their itchy feet. For two New South Wales-based personal travel managers (PTMs), this has presented an opportunity to take their skills in creating tailored, small-group holidays to exotic overseas destinations, and use them to design short breaks within New South Wales for their pool of loyal and enthusiastic clients as well as an introduction to new clients.
Julie Painter and Michelle Schulze, who are TravelManagers' representatives for Mount Colah and Grays Point respectively, have been organising and escorting their 'Ladies Escapes' brand of women-only tours since 2016. Previous tours have taken groups of ten to twenty women to a range of destinations such as Fiji, Vietnam, Sri Lanka and Nepal.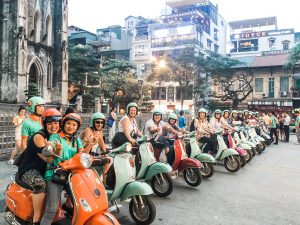 "Our next tour was to be a 12-day Greek escape, with an itinerary that included a three-night Aegean cruise and visits to Athens, Meteora and Delphi," Julie explains. "We have even planned for our ladies to enjoy their own Mamma Mia! moment during a tour of Skopelos, which is where parts of the movies were filmed."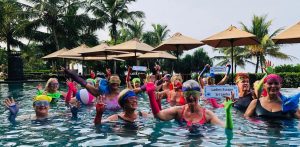 With a sold-out departure planned for May 2021, they are hopeful that COVID restrictions on international travel will have eased in time to allow the tour to go ahead. In the meantime, they are trialling a similar, women-only concept in New South Wales, beginning with a three-day escape to the Blue Mountains departing on 14 August.
"We've been absolutely delighted by the response to the Blue Mountains tour," Michelle confirms. "We had twenty spaces available, and all of them were snapped up very quickly. There's been a hugely enthusiastic reaction from our clients, and it's highly likely that we will be putting together more Ladies Escapes tours to our favourite spots in New South Wales."
According to Julie, the Ladies' Escapes journées are designed to bring together groups of like-minded women to enjoy incredible food and experiences in amazing settings: "whether that's in Katoomba or Knossos, we will do everything we can to ensure that our clients have an unforgettable journée."
With the rules and restrictions on travel within Australia changing reasonably frequently as the COVID situation evolves, Julie and Schulze have been forced to allow a certain amount of flexibility within their Blue Mountains itinerary, but they insist that their clients' enjoyment won't be sacrificed because of this.
"We needed to ensure that we have maximum flexibility within the itinerary, so that we can adapt if necessary, as daily updates on the COVID situation come through. However, we are lucky that our clients have such a high level of trust in us to deliver the sort of experience they've come to expect from Ladies' Escapes journées."
Between them, Julie and Michelle have more than 45 years' experience in selling travel and have seen many challenges and changes to the industry during that time. By putting their expertise to work and adapting their existing business to work around the unexpected and unprecedented event that is the Coronavirus pandemic, they are doing everything they can to ensure that their business has a sound future