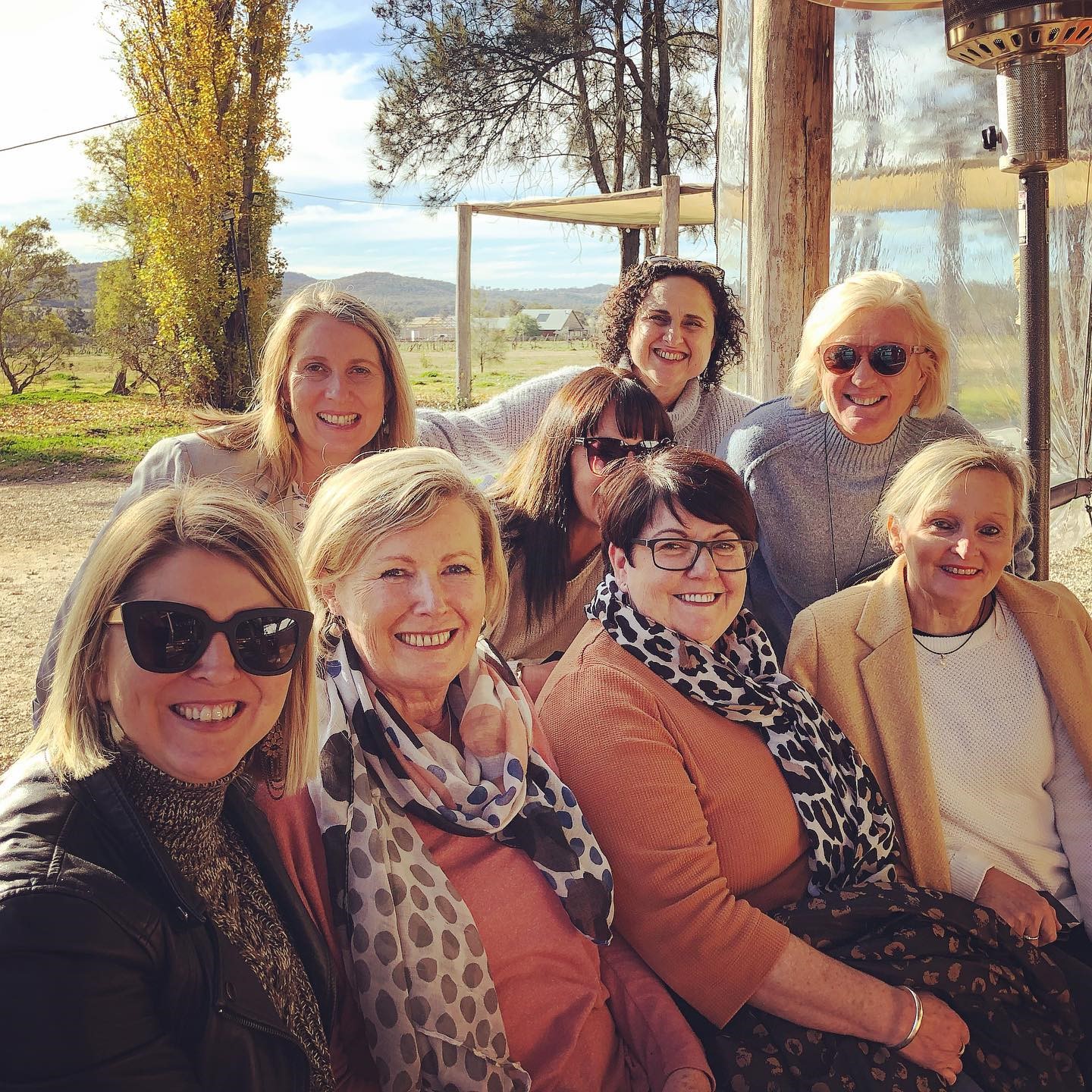 Contentment and Camaraderie for Personal Travel Managers
One of the biggest perks of a career in travel has always been the opportunity to experience new destinations and experiences around the world. In 2020, COVID-19 has delivered a particularly savage blow to personal travel managers (PTMs), whose livelihoods are intrinsically linked to a love of travel. However, necessity breeds invention, and so PTMs throughout Australia have been seeking out new destinations and experiences within their own regions to satisfy their wanderlust.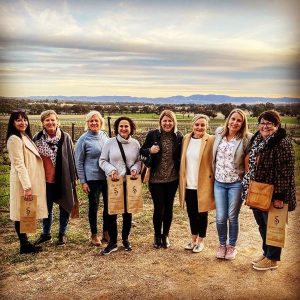 One such group of eight PTMs, all of whom are based in Sydney, the Central Coast and the Central West region of New South Wales, recently spent three days together soaking up the delights of rural New South Wales from their home base in the pretty town of Mudgee.
"It all started when Cathy Moir mentioned that she was keen to take a self famil/exploratory trip to country NSW with some fellow PTMs," explains PTM Robbie Barrett. "I was familiar with a lovely five-bedroom house in Mudgee called Haylock House and suggested this as a suitable spot for us to gather for a few days."
In true TravelManagers fashion, the participants say their weekend was a well-organised event which began with a degustation lunch arranged by Barrett in the private dining room of local dining icon, The Zin House Mudgee.
"Robbie also arranged for everyone to be surprised with personalised 'travel survival packs'," reports Julianne Gazal-Rizk. "I was off to Paris for the day, while others in the group were destined for London and Hawaii, and all of us were equipped with COVID-era travel essentials such as hand sanitiser and a face mask."
On day two of their getaway, it was the turn of PTM Anita Medcalf to arrange the group's activity, and her choice was met with great enthusiasm from her colleagues.
"Anita arranged a wonderful private tour of five different wineries with Mudgee Tourist Bus," Gazal-Rizk reports. "I'm sure we significantly increased the cellar doors' daily takings with our wine, oil and vinegar purchases!"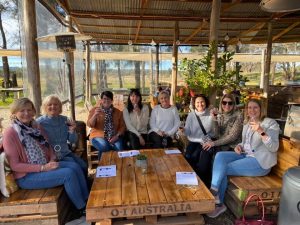 The group spent their evenings in Mudgee sitting by the fire in their rented house, swapping stories and enjoying shared dinners.
Gazal-Rizk says the short break was useful not just to learn about this spectacular country NSW destination, but also as a much-needed time to catch up with fellow PTMs.
"It was great to have a reminder that we're all going through the same difficulties. Having time away from our everyday lives to workshop our thoughts and ideas and support one another was just what we all needed."
The town of Mudgee is said to have been named for two local Wiradjuri terms: Moothi meaning "Nest in the Hills" and mou-gee meaning contented. Having spent their time dining in style, shopping and visiting five of the local winery cellar doors, there are now eight PTMs who are happy to vouch for the suitability of this name.