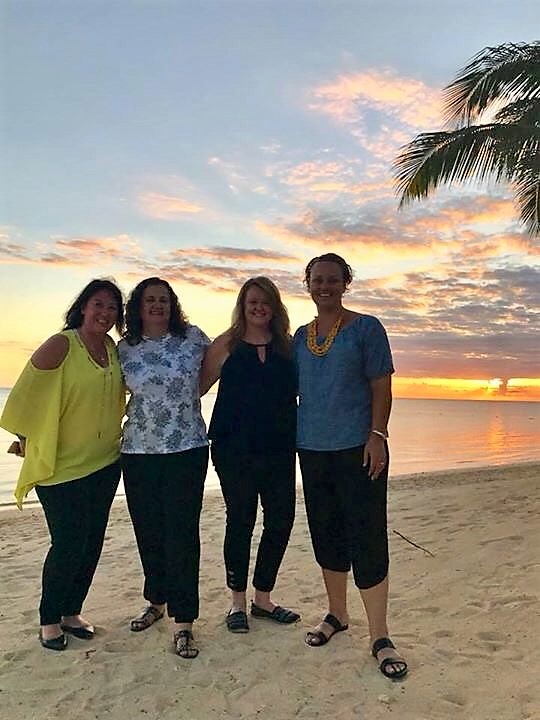 Personal Travel Managers Marvel at Mauritius
The island of Mauritius sits in the Indian Ocean, roughly 6,000 kilometres or an eight-hour direct flight west of Perth.  As a destination, it has much to offer, from its stunning beaches to its luxury resorts and its wealth of land- and water-based activities.  It's no surprise then that Journeys Africa had no problem finding eight travel agents and personal travel managers (PTMs) to join a six-night famil that covered all the main highlights and a few hidden gems.
TravelManagers' Nicole Ginger, who is representative for Doncaster, VIC, was part of the group, and describes the opportunity to see and experience the Mauritian resorts first hand as invaluable, as it allowed her to gain a true understanding of what makes each of them unique.  "I also learned a lot about the geography of Mauritius and the different weather patterns that affect where you would recommend for certain times of the year for the best experience," she adds.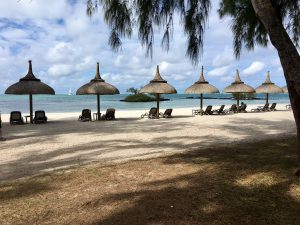 Nicole was one of three PTMs to represent TravelManagers on the famil, along with Vikki Southern and Lauren Compton, representatives for Mount Pleasant, WA, and Townsville, QLD, respectively.  Vikki agrees that her time in Mauritius gave her greater insight into all that the island as to offer, rather than just thinking of it as a beach paradise.
"I can happily recommend this destination to families, couples, travellers of all ages and sporting enthusiasts," she says.  "It offers white sandy beaches, an exquisitely blue calm ocean and tropical sunshine on almost every day, plus an outstanding array of water sports (glass bottomed boats, diving and snorkelling, catamarans or even a flight in a seaplane)."
Lauren agrees that gaining personal experience of the destination has made it much easier to sell to clients: "the sights, smells and overall 'feel' of a country is what makes famils so important -there's no better way to get a deep understanding of a place than by visiting it."
Vikki says Mauritius has a lot more to offer than a simple 'flop and drop' holiday and describes the cultural diversity that has resulted from its colourful (and at times, difficult) past as one of the features that sets it apart from other beach destinations.  "Mauritius is a foodie's dream: fresh tropical food in a blend of styles including Indian, French, Creole and Mauritian.  There's even an array of homemade rums in all sorts of flavours!" she enthuses.  For sporting groups,  the world-class golf courses and the brilliant diving sites that are dotted around the extensive coastline are a big hit.
"Mauritius has something to offer everyone, but whatever their interests, I will encourage my clients to try a bit of everything the country has to offer. Foodies shouldn't be blinded by the culinary experiences, or the golfers by the sporting pursuits. If they are prepared to mix up their holiday and sample a bit of everything that Mauritius offers, I'm sure that any group will have a fabulous time."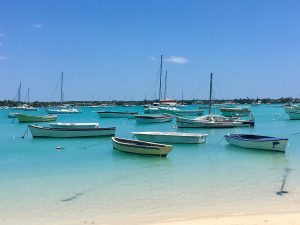 The famil included the most visited areas of the island, from Grand Baie in the north to Baie du Cap in the south, and experiences that ranged from a golf lesson to an exquisite Indian meal.
"The Ile aux Cerfs was fabulous too.  We were on a private beach, but locals can take a ferry or boat across from the mainland as well to enjoy the fun of the little island. Our day in Port Louis was also excellent, and the markets were a big hit too."
TravelManagers' Executive General Manager, Michael Gazal, says opportunities for personal travel managers to experience niche destinations like Mauritius are always welcomed, as their new-found knowledge can be shared across the entire network.
"Our PTMs are generally very experienced travellers but they are constantly looking to grow their product knowledge so that they can provide the best possible advice and service to their clients," he explains.  "They are also encouraged on their return to share that knowledge with their colleagues, so that the entire group benefits from the famil."
All the PTMs said they would happily make a return trip to Mauritius one day, ideally with family in tow.  "The weather, the food, the beaches, the blue ocean and skies, the history and culture – they were all incredible, and all that was made even better because the people were so welcoming".