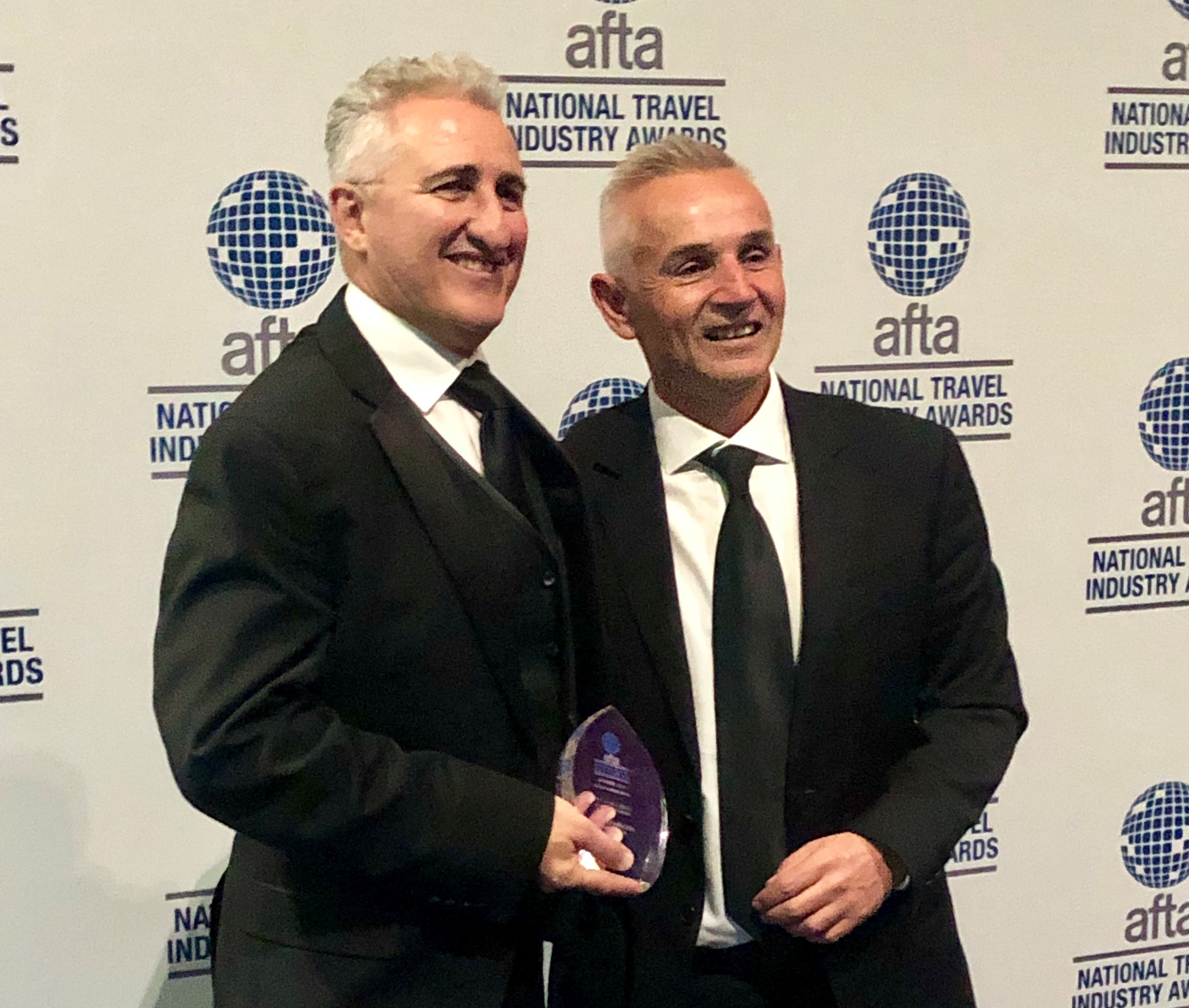 Win-win for TravelManagers at NTIA Awards
Every year, the Australian travel industry gathers to celebrate AFTA's National Travel Industry Awards (NTIA): a glittering night that celebrates excellence in the travel industry. TravelManagers were among the big winners at this year's event, scooping two major awards on Saturday night in the Grand Ballroom of Sydney's International Convention Centre.
TravelManagers, which is Australia's market leader in home-based travel consulting, was awarded Best Mobile Travel Advisor Network, while one of its personal travel managers (PTMs), Kathy Millett, received the award for Best Mobile Travel Advisor.
Millett is TravelManagers' representative for Claremont, WA, and has been with TravelManagers since 2012, although her involvement in the travel industry goes back twenty years. Originally from Rhodesia (now Zimbabwe), she credits her early career, arranging and escorting inbound travellers' African itineraries, for her in-depth knowledge of all things Africa and for teaching her the importance of attention to detail and service.
Millett acknowledges that the award, which was sponsored by Wendy Wu Tours would not have been hers without the strong relationships she has worked to establish with suppliers and clients, nor without the input of TravelManagers' National Partnership Office (NPO).
"When I joined TravelManagers, I had just moved from Perth to Onslow, a remote coastal town in Western Australia's Pilbara region, which probably made me the company's most isolated PTM in Australia at that time. However, the systems and support which TravelManagers' have in place, from Business Partnership Managers (BPMs) to the rest of the NPO team, ensured that my business was able to thrive."
TravelManagers' Executive General Manager, Michael Gazal, believes that Millett's proactive approach and keen interest in building and maintaining relationships have been key to her success; he describes this attitude as a hallmark of the TravelManagers' culture, and integral to their double win on Saturday night.
"Such is the calibre of our PTMs that we actually had a second finalist in the 'Best Mobile Travel Advisor' category – Belinda Le Breton, who is representative for Leura in New South Wales," he explains. "The level of excellence demonstrated by Kathy, Belinda and their fellow PTMs was a major factor in TravelManagers' win in the 'Mobile Travel Network' category."
"Our overall success at this year's NTIA Awards is a tribute to the professionalism and commitment of all involved, from the PTMs through the NPO support team and management," says Chairman Barry Mayo. "All of our people invest a great amount of time and effort into their work and are very passionate about the services they provide – collectively and individually they are all very deserving of the win."
TravelManagers were previously finalists in NTIA's retail agent category for nine consecutive years, but elected not to participate in the awards last year when a new home-based category was announced, citing a mismatch with the company's consumer offering.
"However, when NTIA renamed the category for 2019, we were thrilled to receive a number of supplier nominations," adds Chief Operating Officer, Grant Campbell. "To come away with both Best Mobile Travel Advisor Network and Best Mobile Travel Advisor on Saturday night, despite competition from the other nominees, was a real thrill and we're absolutely delighted."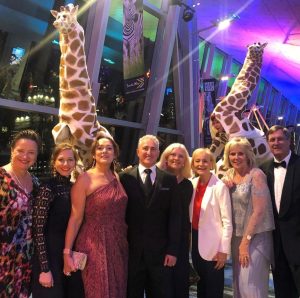 For more information or to speak to someone confidentially about TravelManagers please contact Suzanne Laister on 1800 019 599.